Taking pride in their design work, specialist products and structures required for various venues and events, Portal Devices are at the heart of some of the best-known theme parks, famous planetariums, attractions and even integrated into simulation technology.
What should we know about Portal Devices?
Their key objective is to provide engineering solutions and eliminate project difficulties from both an optical and mechanical perspective.

Founder, Matt Roberts stated:
"We've found projection mounts and rigs that don't live up to the quality required to be a common problem within our industry. They must be reliable for years to come, rigid down to micron levels and robust enough to withstand rough handling. After trying and testing a multitude of machine component providers, finding a balance of strength and weight can become a challenge. Fortunately, we came across Elesa (UK) Ltd. We've found Elesa products to be the best on the market, and as we're so reliant on our connecting clamps to act as the foundation to our new 'POD' projector mounts, we recommended this be a production area they explore."

It's no secret that Elesa has their ear to the ground when it comes to revolutionising the machine components industry, often setting the trend for design engineering. In Portal Device's case, there was a need for a strong, yet light weight solution that's typically used on protective devices, barriers, housings, and frames. Elesa stepped up to the mark and not only provided a variety of machine components such as adjustable feet and knobs, but reacted to the market demand for tube connectors and clamping elements.
What did Portal Devices make of their new prototype of 'POD'?
Here's what they had to say:
"We just completed an installation which benefitted from Elesa tube clamping components. It was critical to ensure resistance to background vibration from nearby footfall. We created a high stiffness frame and Elesa's wide selection of components allowed us to readily design in stable and stiff joints."
So, there you have it; whilst you're enjoying a day out at the theme park, or taking a leisurely walk around a planetarium, behind all that beauty is the backbone of strong engineering.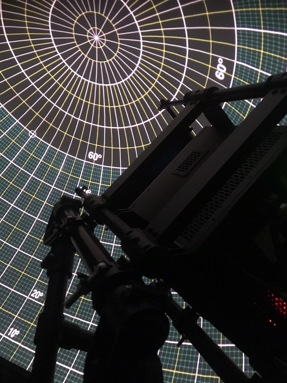 What's next for Elesa?

Introducing the new TCC tube connecting clamps; a new product line manufactured with technopolymer, AISI 304 stainless steel, and laboratory tested to guarantee light-weight, corrosive resistance, and some of the best clamping pressure on the market.
As research and development expands, so does Elesa, cementing themselves as the most innovative manufacturer in the machine components space. With an easy-to-use ecommerce website, 3D models, high stock availability, and the desire to find a solution to any engineering gripe, why not check them out?