MiniTec's modular range of aluminium profile systems are truly versatile in their deployment, no wonder that Managing Director, Gary Livingstone, often refers to the product as 'Industrial Meccano'. This description captures one of the essential appeals and benefits of the system – the customer can simply buy a box of components and assemble the work bench or storage system with a minimum of effort and tools.
"The 'do-it-yourself' approach has been, and still is, very appealing to many of our customers," says Livingstone. "However, we have noticed a distinct change in the attitude of many of our customers in the way they are going about looking for solutions and what their expectations and requirements are."
Online information offers many solutions, but is it the right one?
"I detect that many engineers looking at a new job now realise that trying to 'spec' a job up by relying on the internet to provide them with the answers may lead to them selecting a second-best solution," says Livingstone. "This has resulted in many more of our customers turning to us for a full turn-key design from cradle-to-manufacture of the finished product. In my view, it's becoming more common for customers to search for solutions elsewhere, as they no longer possess the engineering knowledge and understanding to carry out the design work themselves."
Multi-talented and flexible engineering resource required
"The onus is increasingly upon MiniTec to take complete responsibility for a project," continues Livingstone. "There are several reasons for this; the client may not have the appropriate engineering resource to undertake the project, so subbing it out is a must. And the projects themselves are becoming more and more complex."
Solutions may require different technologies
"Our modular profile system is ideal for creating modern lean and efficient manufacturing and process lines," explains Livingstone. "So, when we are asked to supply the complete package, which may involve us providing the interface for 'pick-to-light' systems or integrating an advanced motion control drive, we can meet the customer's specification without having to source additional parts.
Assembly flow line case study illustrates the current trends
A new concept of production assembly lines from MiniTec improves quality and efficiency. With an increasing trend towards customisation of the finished product and small batch sizes the manufacturer needs to be as flexible as possible without compromising quality and efficiencies.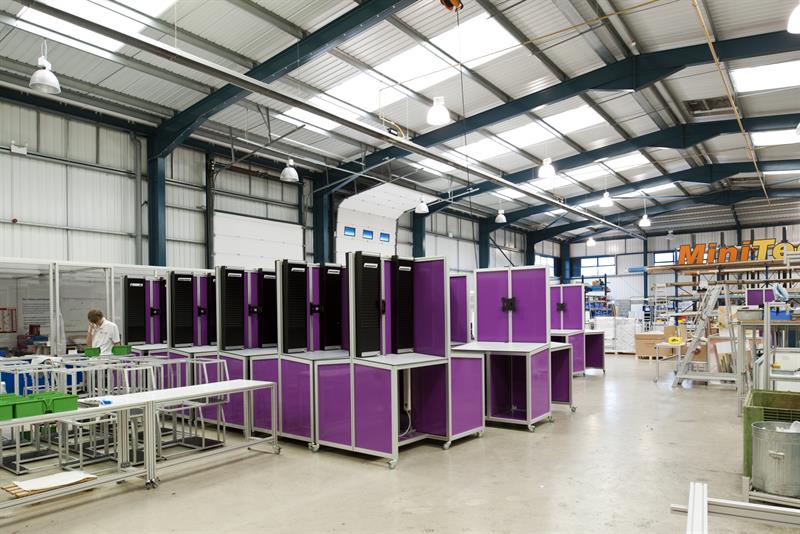 One-piece production flow lines need to be able to address the issues of safe and ergonomic working conditions and quick start up /changeover times, even when dealing with multiple product manufacturing and assembly lines. The new concept lines are also perfect for multi-shift operations and the frequently changing teams operating the lines.
Lean and industry 4.0 compliant
The modular aluminium profile based manufacturing line concept is designed to meet the testing challenges facing the manufacturer. Electronic interfaces link the manufacturer to the operator's ERP systems to ensure that the correct documentation and work instructions are available for each order being produced on the line. The flow line manufacturing concept is an essential part of reducing waste on the line and neatly fits in with the Industry 4.0 push towards automation of manually processed activities.
Before the job starts, the operator scans an order in. Now, a screen will pull up the item to be produced and details of the variants required. MiniTec's software controls the line and adjustments to the assembly process can be made with minimal software modification. Then, by deploying a new generation of wireless power tools, torque settings and speed can be adjusted according to the requirement of the job in hand.
"Industry 4.0 concepts are based on the need to automate and digitalise processes and our design concepts must be able to address these requirements," says Livingstone. "One of our challenges for 2020 is to ensure that we have the appropriate skills to respond to these new demands."
Designing a turnkey solution: the hidden issues
"Here at MiniTec, we are very fortunate in having a highly skilled and experienced team," says Livingstone. "I firmly believe though that many companies have not maintained such a highly skilled engineering resource leading to increased demands on companies like ours.And here is the first issue: while this may be good on the one hand for MiniTec, it shows the serious lack of investment in skills in many areas of UK manufacturing industry.
"The second equally important aspect of this is that the 'value' of the engineering resource is seriously misunderstood. We are often required to provide a solution that we have designed to a customer's specification, which then has to be tested and certified by an external office to verify compliance with the original specification. This process of test and approval costs everyone money and slows down delivery.
"We always try to design a solution that will exceed the requirements of a specification because we can only have the solution tested and certified to the original specification and it is only prudent to provide a bit extra.The design, test and certification processes are increasingly important aspects of our work as customers, not having the resource themselves, understandably call upon us to provide these services. We therefore need to upgrade our in-house engineering resource to ensure that we have the right mechanical, electronic and systems competencies in the team."
MiniTec's vision for 2020 and beyond
"The customer demand has become vaguer in how they want the job to be done, but more exacting and precise in overall capability, especially in project management, documentation and support to provide certified safe and reliable operation. We will continue to develop our skills and competencies to support this trend and continue to promote the importance of these hidden value-added 'responsibility' that ultimately benefit our customers."
Gary Livingstone, Managing Director, MiniTec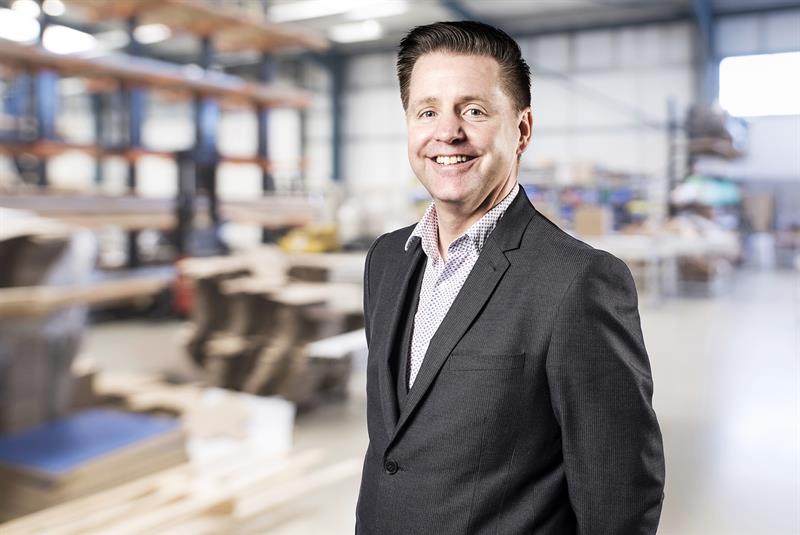 MiniTec UK is one of the leading manufacturers of modular aluminium profile building systems used throughout industry.
Most common applications include machine safety cages and guards, work benches and manufacturing lines, conveyor systems and storage/transport solutions.
The heart of the MiniTec system is the unique Powerlock fastening method that requires no special tools.The use of standard fasteners and a standard Allen key to assemble makes installation simple and ensures re-usability.