The problem with this model, of course, is that while this may work for condiments and gadgets, it's a very poor fit for engineering. This is something of which Richard Bruges, chief executive of the Productiv Group is profoundly aware, saying: "Our investment community doesn't understand engineering and the lifecycle it goes through. In engineering, there's a seven-year window before you actually have any evidence that it's taking off. But then its value does hold a lot longer than things like software. If it's going to last 25 years you have much longer to recover your original investment – but who has a 25-year time horizon?"
Filling this investment gap is very much what the Productiv Group is designed to do. Incorporating The Proving Factory, the group provides technology developers – especially in the automotive space – with all the support they need to get their technologies into production, offering a clear path through the challenges of vehicle manufacturers' new-product introduction. Using automotive industry standards and processes, Productiv enables vehicle manufacturers to work with technology developers from outside the established supply chain.
These enterprises rarely have the capability to manufacture their solutions to the necessary volume, quality or cost. Productiv's facilities allow it to bridge the gap between a great technology and the ability to manufacture it in its thousands.
Valley of death
All of this, of course, is designed to overcome the so-called 'Valley of Death', in which so many good ideas get lost on the way to production. Bruges outlines the problem: "The problem is that it's 12 blokes in a shed tinkering away making it better and better, but they weren't going to get into production without an order and they aren't going to get an order unless they have a factory and they aren't going to get a factory unless they've raised the money and so on and so on. That's a vicious cycle that describes the valley of death really well."
For all the resistance to the idea of funding engineering ideas, Bruges does sense some change in the market. He says: "People are getting interested in what we're doing. There's a gradual realisation that the bigger problems of the world aren't going to be solved entirely by apps and fintech. We wanted to provide an environment whereby the SMEs doing the brilliant inventing could turn that invention into a product."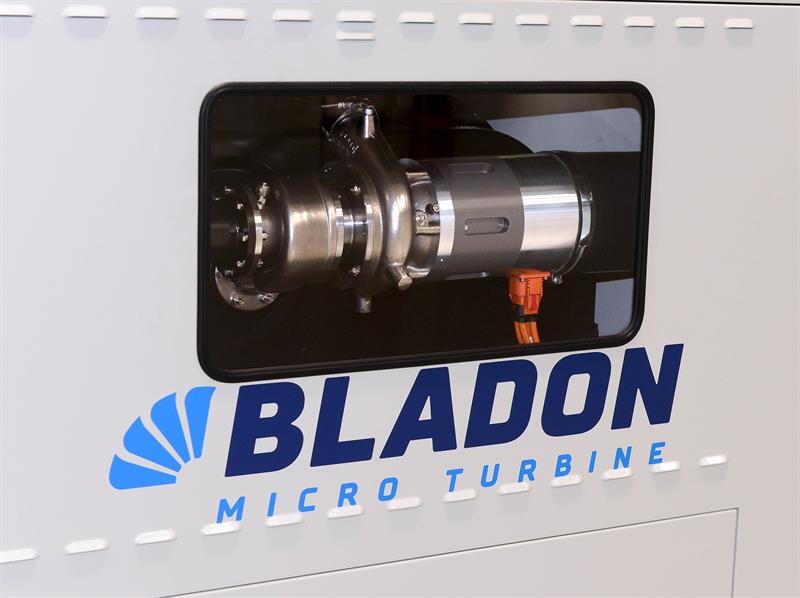 Productiv's relationship with Bladon Jets on developing turbines proved extremely successful
The current business model of Productiv operates on three fronts. The first is via grant-funded projects. These cost Productiv money, claims Bruges, but serve to offer what he calls "gems and opportunities". One of these (see box item, right) is a hydrogen-powered drone capable of carrying a 5kg payload for 70 minutes. This was grant-funded in a collaboration with Intelligent Energy, but out of it comes what Bruges calls "A massive opportunity to exploit that core technology".
The second model is more conventional consultancy work. Says Bruges: "Consultancy pays the bills. We get paid to help people, but while it is an important part of what we do, I would not see it as a long-term activity for us."
What he does see as the long-term future of the business is what are called 'Product Development Companies' or PDCs. These are collaborations with technology developers in which Productiv provides expertise and facilities in return for a stake in the company and/or the IP associated with it.
This model is what Bruges refers to as 'Venture Engineering'. He says: "Venture engineering is investing our know-how, capabilities, facilities and people and expecting – as a venture capitalist does – to recover the costs of that, but sharing with the investors the future value on the upside.
"With the Product Development Companies we expect to break even but share the upside through a shareholding in the business. So, we're a long-term business. We'll break even for the next 3-5 years and then start to make money."
This model, he claims, is starting to attract real interest from potential investors and will see growth. The company currently employs 32 people and he expects that to rise. As things stand, the group is managing 12 projects, but is seeking to add one new PDC per quarter.
While the word 'venture' is key to the business model, Bruges makes it clear that this does not in any way imply hands-off operation. He says: "The big difference between us and a venture capitalist is that we are deeply embedded in the business. In fact, we do it with the business. Yes, there is a tension there because they want to make something that goes to market and as a company we're massively motivated."
High flyers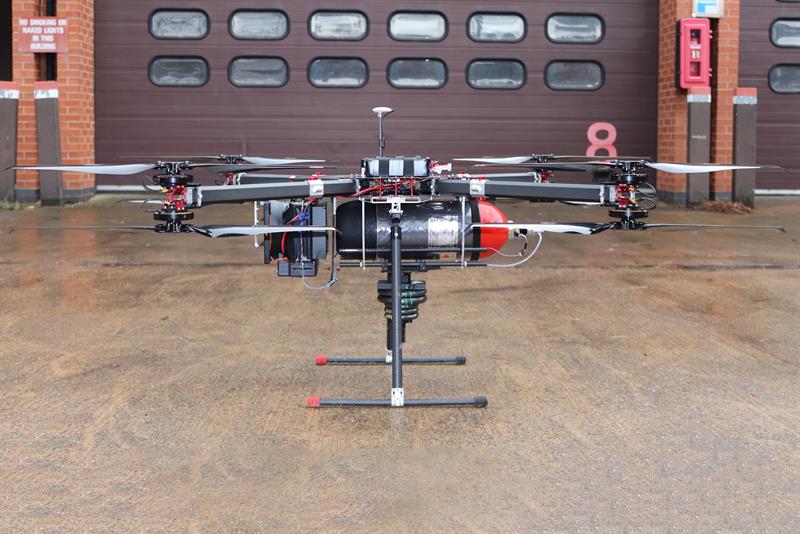 A project to develop a hydrogen fuel cell-powered, multi-rotor unmanned aerial vehicle (UAV), has beaten its original test flight target of 60 minutes with a 5kg payload, setting an exciting new benchmark for flight time and payload in the commercial UAV industry.
Project RACHEL, supported by Innovate UK, is led by venture engineering company Productiv on behalf of the UK UAV filming specialists BATCAM. The UAV is powered by fuel cells from Intelligent Energy, whose team have significant expertise and a proven track record in producing some of the world's lightest and most power-dense fuel cell stacks for commercial UAVs.
The initial target of the project was to achieve 60 minutes of continuous flight while carrying a 5kg payload. The lithium polymer battery powered UAVs flown by BATCAM for around 12 minutes of useable flight. The recent test of the purpose-built fuel cell powered UAV saw it fly for an uninterrupted 70 minutes carrying a 5kg payload.This was achieved on a UAV with below 20kg maximum take-off mass, using a 6-litre cylinder containing hydrogen gas compressed to 300 bar.
The project will complete early in 2019 with BATCAM carrying out real-world end-user trials. Successful completion of the project will bring major benefits for those involved in commercial UAV usage, in sectors such as mining, agriculture, surveying and monitoring, security, and emergency services.
Productiv's role includes programme management, business model planning, design for manufacture and supply chain optimisation, with the aim of having all components sourced within the UK.
Jonathan Reed of Productiv commented: "The effectiveness of UAVs is limited by their flight time and payload capacity.This innovation opens up new opportunities for commercial UAV operators."