Headquartered in the UK but with a global reach and recognition, John Guest is well known to the plumbing and heating industry worldwide. It is renowned for inventing the Push-fit fitting, a unique plastic connector originally developed by its founder in 1974. This system is now used in a range of industries for a variety of applications.
With over 55 years of experience, John Guest is now the leading global manufacturer and supplier of such systems and remains the only UK manufacturer still producing and assembling products in the country.
It is this commitment towards the country that sees John Guest champion the UK manufacturing trade to this day. While there has been much talk of leading the UK into a finance and service-led economy, John Guest believes that the backbone of the country lies with manufacturing and innovation.
Indeed, it's not hard to see why John Guest feels this way. Contrary to public perception, UK manufacturing is strong and is the world's ninth largest industrial nation. Manufacturing makes up 10% of GAV (Gross Added Value), and across the UK there are 2.7 million people directly employed in manufacturing.
The challenge that our manufacturing trade faces is mentioned above – public perception. Inherently, manufacturing has been viewed as a low skill trade, with a 'conveyor belt' mentality. However, it offers up much more, and John Guest doesn't focus on driving down costs, but through using highly skilled engineers and innovators make use of today's technology and improve their products and systems.
Peter Short, director of manufacturing at John Guest, says: "We see young people dream of being bankers, investors and want to wear the slick suits and drive fast cars. However, we want them to approach manufacturing with an open mind. There are opportunities to be creative, to harness technology and innovate, and to really transform the way the industry works for the next five, ten or even fifty years. We just need to open their minds to the potential."
Leading with technology
For Short and John Guest, turning the tide back in manufacturing's favour starts with technology. If you see John Guest as merely components, then those components could be made anywhere in the world and at potentially much lower costs. However, what John Guest produces is technology and innovation. The components are simply what the technology transforms into.
For the next generation, Short wants to focus on this approach. It's no secret that John Guest protects its intellectual property with a variety of patents, and while imitators can do their best to copy, they cannot replicate what the company has done in terms of using technology and differentiation factors into their products.
"John Guest encompasses five sites across the UK, and in West Drayton, is our Head Office, where we design, engineer and manufacture most of our products", says Short. "Every part of the process is handled in-house, from R&D to design, tool manufacturing, production and testing. By keeping these processes in-house, we offer a variety of roles where our employees can best utilise their skillsets, we can upskill our staff and continue innovating."
Nearly 10% of John Guest's revenue is pumped back into R&D, and the manufacturer is also exploring automation. International demand for its innovative products is rising – and with high volume and output measured in millions – it means that partial and full automation is an ongoing project for the production processes. Manual processes where possible, are removed on all high volume products.
Bridging the skills gap
Another area that John Guest is tackling is the skills gap. Apprenticeships have well and truly re-entered into the imagination of young people when choosing a career for themselves. John Guest is keen to continue the trend, but under its own parameters.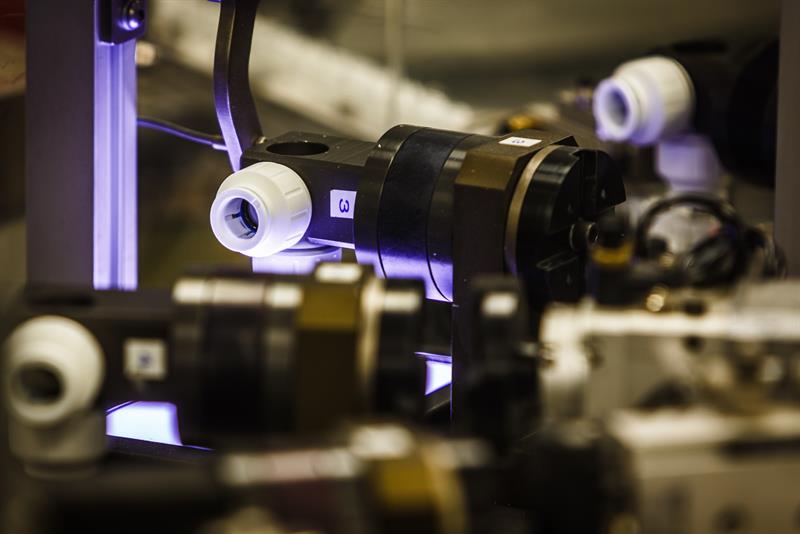 "It is unfortunate that our industry has suffered many years of neglect, but overturning this won't happen overnight," says Short. "There is also concern that certain Government-backed apprenticeships will be fast-tracked, but we are not in favour of this at John Guest.
"Currently, we have 16 apprentices on our books, and another eight will be taken on in 2018. Our apprenticeships are in engineering, injection moulding/extrusion and quality as well as schemes in other departments.
"While there are many engineering colleges dotted around the UK, once you narrow it down to purely plastics, there aren't that many facilities around, and it is something that will need addressing."
To this end, John Guest conducts training in-house through its own programmes, supported through external, block-release courses, which are bolted on to provide full qualifications.
Dispelling the myth that manufacturing is unexciting is also high on the agenda. The company attends many career fairs throughout the year and engages with local schools to try and attract the next generation back into the industrial environment.
Fearless for the future
With everything that John Guest is continuing to do, it is no surprise that it is not fearful of the future. Even with Brexit on the horizon and imitation products and systems cropping up, the company is confident that it is positioned to be the market leader for the foreseeable future.
"The EU exit process has sparked concern for many businesses, and uncertainty across the UK is clearly high," says Short. "For us though, we've always positioned ourselves as having the right products that are well-placed and at the right price, which will be the mainstay of our success."
John Guest continues to export to countries across Europe, North and South America, Asia and Australasia, with international revenues accounting for half of its total sales. The family-run firm also has an expanding network of fully owned sales subsidiaries.
"For copycats, we don't fear them as they cannot replicate what we have, which is over 55 years of specialist learning," concludes Short. "We control every single process in-house, from material selection, product design, tool and automation manufacturing, to rigorous testing and inspection. This is all knowledge that only we can utilise."
Peter Short, Director of Manufacturing, John Guest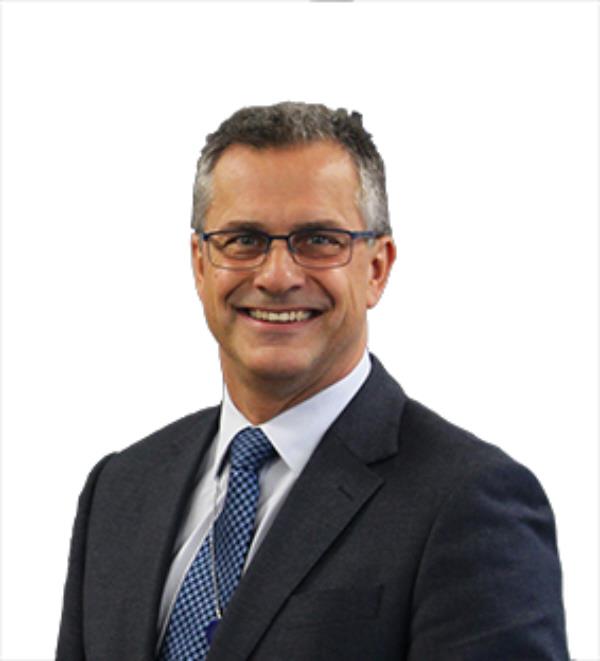 John Guest is a family-run business that invented the push-fit fitting back in 1974. It has enjoyed a reputation built on quality manufacturing of push-fit connectors widely used in plumbing, automotive, drinks dispense, telecommunications and pneumatics markets. The push-fit technology has revolutionised the way pipe / tube connections are made.
John Guest is the British manufacturer that manages everything from initial product design to manufacture and delivery, from its premises in the UK and is proud to export its push-fit connectors around the globe.