These days, the value of a car or machine is determined less and less by hardware and software alone. Digital services, based on networked operating data, complement the classic business models in the automotive and mechanical engineering sectors. As a supplier to these industries, Schaeffler is not only reacting to this trend, but is also thinking ahead and playing an active role in shaping the future.
As a first milestone, Schaeffler has built a digital platform for all of its added-value digital services. This open, digital ecosystem will form an environment in which Schaeffler can work smoothly with its customers and partners, with the digital platform as the technical foundation. By constantly working to offer significant added value for its customers, Schaeffler's aim is to connect data from across products and processes, and then use analytics to turn this primary data into valuable insight, which will then be used to increase the efficiency of Schaeffler's own internal operations to develop innovative services for its customers.
Data, machines and processes
Data doesn't simply appear; it must be generated. Whether a vehicle, high-speed train, machine tool or wind turbine, Schaeffler's mechatronics products are already in place wherever something moves. Fitted with sensors, electronics and actuators, bearings and other drive components can provide the information required for 'Big Data' analysis and business models based on networking.
The digital networking of production facilities along the entire value chain is one of the most important goals of Industry 4.0. Schaeffler sees itself not only as a supplier for smart factories, but also implements new technologies at an early stage in its own volume production. The goal of being able to respond more quickly and flexibly to current developments in a rapidly changing world is a key motivation for Schaeffler to digitise its processes in all areas. In the future, the company will therefore digitally map the entire product lifecycle, from the initial concept to a new product, and from digital production planning to sales management.
Analysis and simulation
Knowing at the development stage under exactly which conditions a product will later be used – that's what every engineer dreams of. Schaeffler is significantly increasing its competitiveness by leveraging real operating data to test innovations before the first prototype is even built, and making such data available throughout the product's lifecycle.
Connecting and integrating Big Data
Schaeffler's components such as bearings and linear guidance systems are used in critical areas of machines, which produce critical information about conditions and movements. In recent years, Schaeffler has invested heavily in research and development and has incorporated sensors, actuators and control units with embedded software into these products. With this, it is now possible for these parts to collect and process valuable data on the condition of a machine and then convert this data into added-value services.
Turning vision into practice
As a leading supplier and development partner for machine tool drive components, Schaeffler is pursuing a specific digitalisation strategy, with the aim of providing data from a diverse range of processes using sensors, networking and analyses in order to offer its customers real added value.
At its plant in Hoechstadt, Germany, Schaeffler has put a machine tool into operation that demonstrates how Industry 4.0 actually works in practice. Equipped with several dozen new and additional sensors, the milling machine, which was developed in close collaboration with leading machine tool maker DMG MORI, collects large volumes of data that can be evaluated in the Cloud.
During production, the machine records more data than usual; making it the prototype of a machine tool within the relm of the Internet of Things (IoT). The machine is not used in a research laboratory but in the ongoing volume production of high precision bearings. This means rolling bearings that are, in turn, used in machine tools. The diameter and roundness must comply with the target specifications to approximately two microns. With this project, Schaeffler wants to demonstrate that Industry 4.0 is not an abstract remote vision but it can add-value today.
Sensitive machines
In more than 30 positions, the machine is equipped with sensors that record measurement values for pressures, vibrations and forces. These are primarily integrated in components that Schaeffler already supplies, such as in spindle bearings and linear guidance systems. These components are positioned precisely where things move on the machine.
Valuable data is generated at these measuring points, which is saved not only in the machine itself but also in pre-analysed form in the Schaeffler Cloud. Communication with central servers takes place via a secure gateway. The condition of individual components on the machine tool can be viewed at any time, either using the operating terminal on the machine or using a device connected to the Internet, such as a tablet or smartphone.
Continuous optimisation
Only when these are linked together can valuable information be derived from large pools of data, which can then contribute towards ensuring manufacturing processes are organised more efficiently. In order to clearly categorise the measured data, each component manufactured on the new machine receives its own ID by applying a unique Data Matrix Code. All data generated during milling or in the subsequent machining processes can therefore be assigned later to a specific component. By comparing the data for the individual components, Schaeffler will be able to quickly recognise deviations, correct these, and in turn continuously optimise the manufacturing processes. The possibilities are huge, ranging from even higher precision in soft machining, to reducing energy consumption and lubricant supply.
The pilot project in Hoechstadt hopes to demonstrate how significant the productivity gains are through the improved use of data. What is important is that the project uses a real production process, which means Schaeffler can identify how Industry 4.0 works in practice, where the challenges lie, and how added value can be generated. Ultimately, it is hoped that Schaeffler will benefit from the pilot project in two ways. First, the company can present itself to the manufacturers of machine tools as a solutions provider for Industry 4.0, while also using the knowledge within its own production processes.
Richard Hall, President Industrial UK&I, Schaeffler UK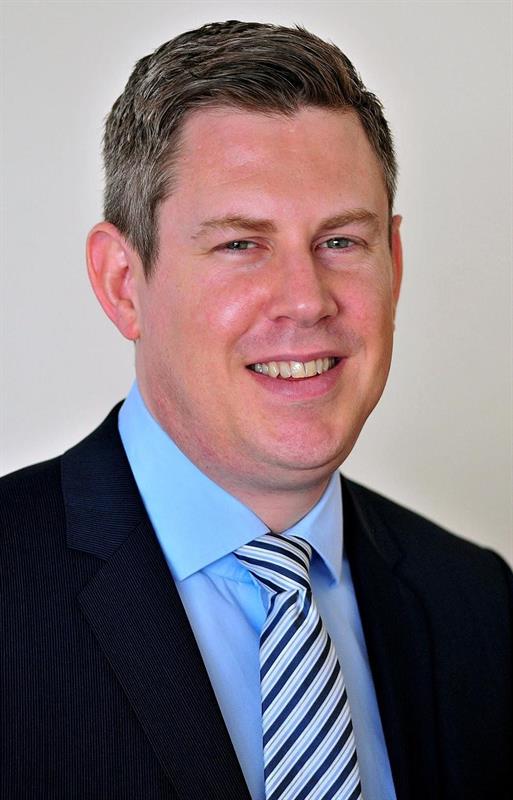 The Schaeffler Group is a global automotive and industrial supplier. Top quality, outstanding technology and exceptionally innovative spirit form the basis for the continued success of the company. By delivering high-precision components and systems in engine, transmission and chassis applications, as well as rolling and plain bearing solutions for a large number of industrial applications, the Schaeffler Group is already shaping the 'Mobility for tomorrow'.
The company generated sales of approximately €13.3 billion in 2016 and with 89,400 employees, 170 locations in over 50 countries, Schaeffler is one of the world's largest family-owned companies.