Some people are hard to please and Roy Gandy admits to being one of those. His company, Rega, was formed over 50 years ago with the intention of providing music lovers with turntables that could do justice to the music played on them.
The interim years have seen major changes in the way music has been recorded and delivered to customers. However, the analogue world is making a comeback as some believe the sounds generated in the digital sphere can be flat and fail to capture the fuller sound of the original recording.
Rega made its name producing high-end turntables and it is no surprise therefore, that the resurgence in vinyl has resulted in huge growth at the company – music lovers who differentiate between a MP3 download and an original analogue recording are those who are more likely to invest in good quality audio equipment. And consequently Rega has tripled turnover in the last five years.
One issue with this is that the supply chain needs to remain supportive and committed and that's not a given when you are only producing 100 of your premium product a month. The more affordable range does account for another 4-5000 units a month, but it is still not the sort of numbers to excite the average component supplier. Especially given Gandy's demands.
"All of our requirements are impossible," claimed Gandy. "We need zero vibration from a motor, zero movement from a bearing, a plinth needs to have zero mass but infinite stiffness. A bearing needs to have no friction and no vertical movement but be able to run freely. They are all impossible but the closer you get to those requirements the more likely you are to achieve your requirements for a turntable."
The relationship with suppliers would quite often be on a knife edge, according to Gandy. "They used to be really difficult to work with and deal with - tortured, autistic souls that we used to have to force to produce things. We haven't got anyone like that now and we always used to have at least 10 for the first 30 years of our business."
And the astonishing thing for Gandy, is that this has completely changed. "Now we've got wonderful, wonderful companies who are just always pushing the edge and are using us in a way that we just feel some sort of humility and gratitude for. It's not about us or our investment, it's just an interesting point about the UK.
"For me, that's just an amazing part of England now, we've got what England never had before, which was this manufacturing innovation. We had innovative ideas and then once they got out into the world, they disappeared. But now we have lots and lots of big and small companies that are interested and we are shaking our heads. Why has it happened?
"It allows us to make things that we could have never made - things that were dreams.We knew what we wanted to do but we never even thought of trying because it was so impossible."
Gandy gave the example of Glass Products, a father and son operation who produce the glass platters for the premium turntables (others in the range use the phenolic resin platters that are an order of magnitude cheaper). But investment by Rega into equipment paid dividends. "This is a modern CNC router pushed way beyond its ability," said Gandy, "with jigs that the guy has made himself out of glass on the machine. He can make 12 [platters] in one go. We showed him how to make one and he took the idea on and on and on.
Now they've got other people knocking on their door - people from the MoD, companies making scientific glass. It's amazing, isn't it?"
So where has this 'can do' culture come from or is it just that Rega has stumbled on good suppliers? Gandy claimed: "It's got to be nationwide, because it's not just one or two we've seen - it's dozens, it's hundreds. We think it's probably because of the investment of the international car industry in the UK. The EU say the EU gives Britain opportunities, but if you think we've got Nissan, Honda, Toyota and Tata, all of which are non-EU investors, they are creating a major car industry in the UK. Although some of our contractors work for those industries, most of them don't. But I think the culture in the UK in engineering terms has grown."
This foundation of expertise is vital for companies like Rega who need to work with their suppliers for the development of new products, and demonstrates why the migration of manufacturing to the Far East has its limitations.
"The best quality ever in cabinets came from a Chinese company," said Gandy, explaining why the majority of Rega's suppliers are in the UK. "I don't know if quality is necessarily a problem. The biggest problem with working with China is the distance. To do anything excellent, you need to be there, have a partner who understands and you can discuss with.
"Asian thinking is you do the drawings and they make it. In the West we have this culture, we knock up a prototype, work on it for a few years then try to make it happen and that never existed out in Asia, although it's starting to happen now."
One area that Rega explored was how to improve performance of the bearings on the arm. The story of how it worked with supplier igus to come up with a solution will be covered in a future issue of Eureka!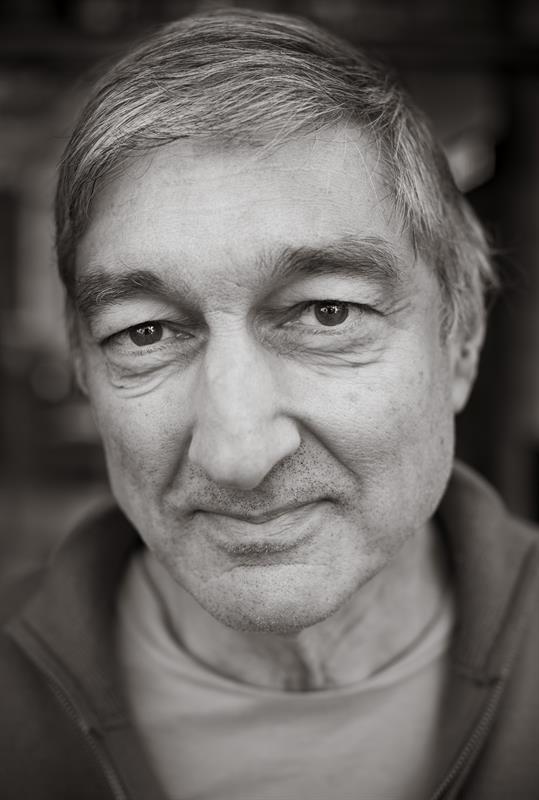 Roy Gandy
An ex-automotive engineer and lifelong music fan, Roy Gandy started out repairing, improving and building hi-fi equipment – particularly turntables, for himself and friends in his evenings. In 1975, he took voluntary redundancy from his full-time job as a technical editor at Ford and used the money to open the first Rega factory. The first product designed and produced there, the Planar 3, quickly established itself as one of the UK's finest budget turntables. With more than 90 employees, Rega assembles over 40 different products - primarily high quality turntables, cartridges and tonearms, but also loudspeakers, amplifiers and other hi-fi devices and peripherals - at its purpose-built 30,000 square foot manufacturing and warehouse facility in Essex.
Biggest selling vinyl albums of 2016 up to October
| | | |
| --- | --- | --- |
| 1 | Blackstar | David Bowie |
| 2 | Back to Black | Amy Winehouse |
| 3 | A Moon Shaped Pool | Radiohead |
| 4 | Rumours | Fleetwood Mac |
| 5 | Guardians of the Galaxy - Awesome Mix Vol. 1 | Original Soundtrack |
| 6 | Legend | Bob Marley & The Wailers |
| 7 | The Stone Roses | The Stone Roses |
| 8 | Purple Rain - OST | Prince & The Revolution |
| 9 | 25 | Adele |
| 10 | Everything You've Come To Expect | The Last Shadow Puppets |
*Data from Official UK Chart Company