This is in part because the company was co-founded by the inventor of 3D printing, Charles 'Chuck' Hull, who created the first-ever 3D printed part in 1983, inventing stereolithography and the following year filed his patent for stereolithography apparatus (SLA).
This was followed in 1986 by the founding of 3D Systems and the release of the first commercial 3D printer – the SLA-1 – in 1987. Add to this the patent filed for Selective Laser Sintering in 1989 and you will be hard pushed to find a stronger legacy in the field of 3D printing.
This is a legacy of which Wayne Davey, general manager, EMEA & India for 3D Systems, is acutely conscious. In this role, Wayne is responsible for oversight and execution of the regional strategy in support of 3D Systems' plastics and metals 3D printing platforms. "The heritage we've got alongside deep technological expertise and domain experience is second to none," he claims.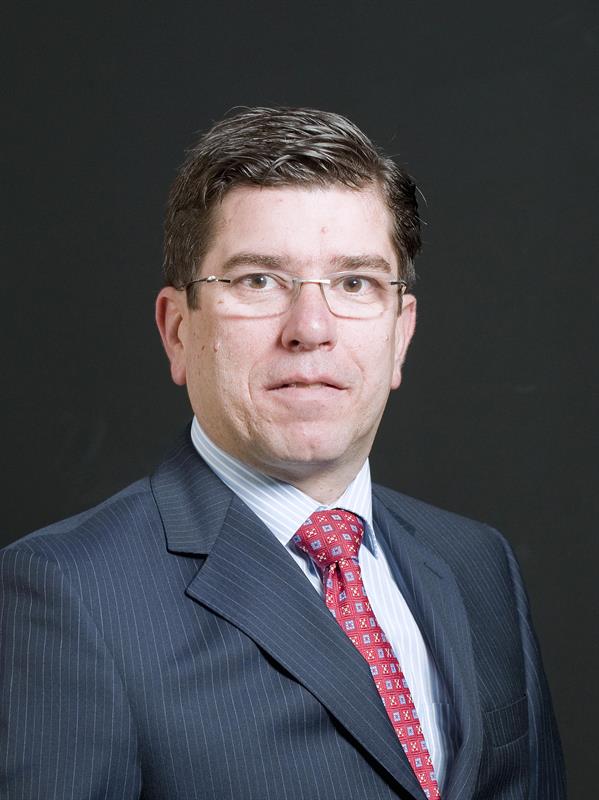 Davey joined the company in 2016 as vice president of sales for EMEA. Prior to this, he was CEO of Spigraph International, the leading document capture solutions and service provider in EMEA. During his tenure there, he led and completed several mergers and acquisitions that expanded the company's footprint and revenues. Wayne also spent more than a decade with Hewlett Packard where he held leadership roles in the EMEA region.
In his current role, Davey is clearly well-placed to assess the progress of 3D printing as a technology and its penetration in industry. One idea he resists strongly is the perception that 3D printing is a 'rich man's game', that is only available to the largest, most advanced and best-funded organisations.
Economies of scale
"I wouldn't use the term 'a rich man's game'," he says. "When you're looking at industries that are more digitalised, it's about economies of scale and speed to market. The competitive advantage actually drives investment to give the client an optimal situation."
In fact, he argues that the defining characteristic driving demand for 3D printing is not the wealth of the companies involved, but the potential returns it offers. "In other industries that have moved from analogue to digital, the demand of the client is what drives adoption, he says. "In more uncertain times, the need to understand and interrogate the technical advances that people can bring in to their operations becomes more urgent. There's even more required than in more normal times."
He believes that the industry has moved beyond the stage where it is necessary to be evangelical about the industry, believing that a certain amount of early scepticism has been overcome. He says: "I think it's not a question of people having to be convinced so much as people understanding at a certain point in time that a solution makes sense to invest in. This is very much where we play a part because it's not so much about education as it's about collaboration."
This collaboration takes the form of partnerships. According to Davey, this is an area where 3D Systems sees a huge amount of potential for broadening the use of its technologies. He says:
"Through technical partnerships with 3D Systems, what a client is able to tap into is the broadest possible range of technologists in the industry – as well as a broad range of software solutions that can help with things like design optimisations, reverse engineering and manufacturing optimisation.
"We've got the widest range of printers, from colour-jet to multi-jet. Stereolithography, SLS, direct metal printing and all the powders and resins that enable us to offer the perfect solution."
One vehicle for this is the establishment of 3D Systems' series of Customer Innovation Centers (CICs). These are designed to help manufacturers develop breakthrough applications to better serve their customers and maintain competitive advantage. Within them, 3D Systems partners with customers to help them progress through their additive manufacturing journey – designing the optimal workflow for the customer's unique needs.
Says Davey: "If you work in our CIC in Leuven in Belgium then you can be working with our chief engineers to achieve the best possible solution."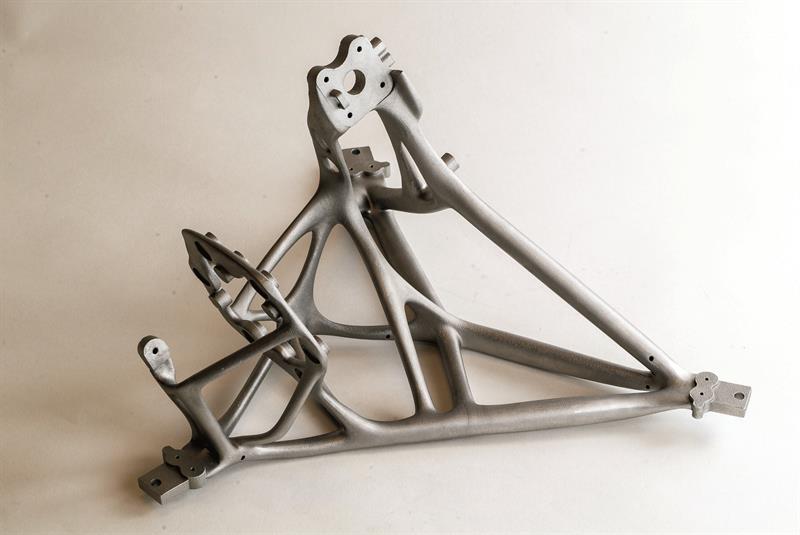 Serial Production
In terms of areas where it feels there is real potential for 3D printing to take hold, Davey is clear. "Where the industry is moving to serial production; where people are under pressure is in speed to market and the ability to be nimble and agile; where it is necessary to fulfil requirements like lighter parts and parts to create efficiency, we are seeing the acceleration of organisations to move into what will be for them serial production."
In terms of adoption in the UK itself, Davey says: "The UK is really a good example of how the market segments by size of company and intricacy of application. If I'm talking to clients in the prototype/concept modelling arena, there does appear to be an awful lot of activity going on. Certainly, when it comes to things like digital dentistry, we see a lot of activity. "
Pushing boundaries
He continues: "I have to say that in some of the aerospace companies, engine companies and automotive industries and lifestyle business such as Dyson, they are really starting to push the boundaries of where they want to be in terms of production of parts in their supply chain. With the move from IC engines to electric vehicles, there is a need to be at the forefront of that. We see that accelerating interest in our technologies in terms of the level and type of engagement we see."
Ultimately, Davey believes that wherever design engineers are required to innovate, 3D printing will find a home. "I see that people have the hunger and the desire to evolve," he says. "And design engineers want to be at that bleeding edge where they can… I think people find it inspiring actually, because it's given them the opportunity to push the barriers of what they can do beyond their core skills. I think anyone who's an engineer is interested in doing that regardless of their generation.