AgustaWestland secures £760m MoD contract
AgustaWestland has been awarded two Ministry of Defence (MoD) contracts worth £760million.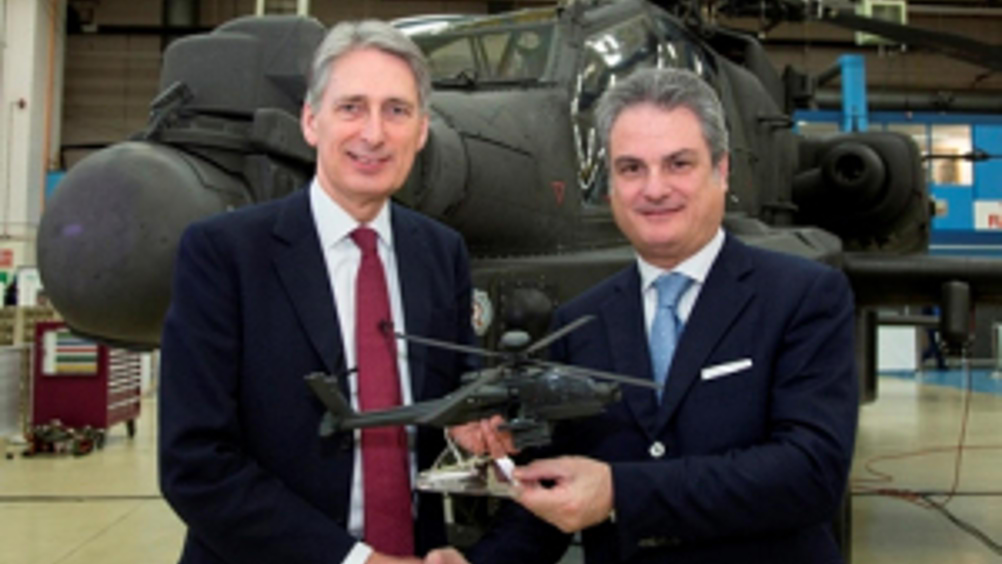 The combined contracts are expected to secure more than 1,000 UK jobs. The first concerns the conversion of 25 AW101 Merlin Mk3/3a helicopters for the Royal Navy's Commando Helicopter Force. The second will see AgustaWestland provide maintenance and support for the Army's Apache attack helicopter, used on operations in Afghanistan, for the next five years. During a visit to AgustaWestland's Yeovil facility, Philip Hammond, Secretary of State for Defence, said: "Our £760m investment is vital in maintaining both the Apache Attack Helicopter and Merlin helicopter as a first class airpower assets for our Army and Navy for many years to come. "This contract also demonstrates the strength and importance of the defence industry to the UK economy and how these programmes are supporting 1,000 highly skilled, UK based jobs." The work will be carried out by AgustaWestland at its three sites at Yeovil, Suffolk and Hampshire, sustaining as many as 537 jobs. It will also protect a further 500 jobs in the supply chain at British sites operated by GE Aviation, General Dynamics, Finmeccanica's Selex unit and APPH Aviation Services, a unit of aircraft services firm BBA Aviation.