Hyperloop is the brainchild of Tesla and SpaceX founder Elon Musk. The idea is to transport people and cargo in pods through pressurised tubes at speeds of up to 760mph, cutting commute times between cities by hours and easing pressure on existing infrastructure.
DevLoop follows on from Hyperloop One's public test of a prototype propulsion system at the site, 30 minutes outside Las Vegas, in May 2016. Currently, the test track measures 500metres in length and 3.3m in diameter, but the completed test track is planned to extend to almost 2miles.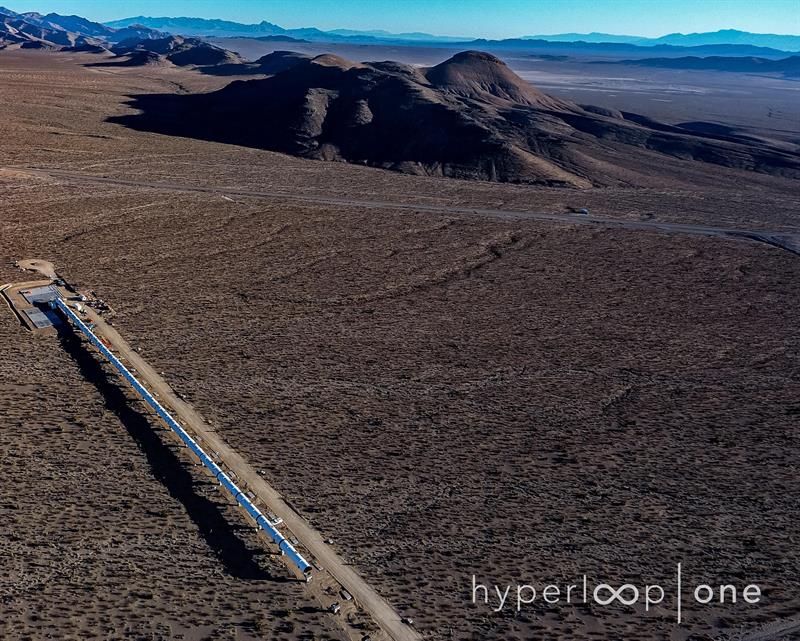 Speaking at the Middle East Rail conference, in Dubai, CEO of Hyperloop One, Rob Lloyd said that Hyperloop One's first Hyperloop system would likely be built in the United Arab Emirates, connecting Dubai and Abu Dhabi and cutting commuting time between the two cities from two hours to 12 minutes.
Lloyd said: "Building a Hyperloop would vastly impact the economy and make any major city in the GCC (Gulf Cooperation Council) accessible within one hour."
Hyperloop One is also discussing how the company could impact India's vast transportation network with Hyperloop transportation connecting India's major cities at faster-than-airline speeds.
However, the cost of the system could be one barrier, with estimates of the UAE Hyperloop running to more than £52million per mile. But a successful demonstration at DevLoop in the coming months could convince people that this science-fiction inspired transportation system is worth the astronomical cost.
See the full gallery of images here.