Moroder worked, side by side with FPT engineers at its Research & Development Centre in Arbon, Switzerland to develop the soundscape.
"The sound has to be as innovative as the engine is and has to fill the gap between the engine and the music," said Moroder. "Talking with engineers in Arbon was a great inspiration to me and when creating the sound, I always kept their experience in my mind.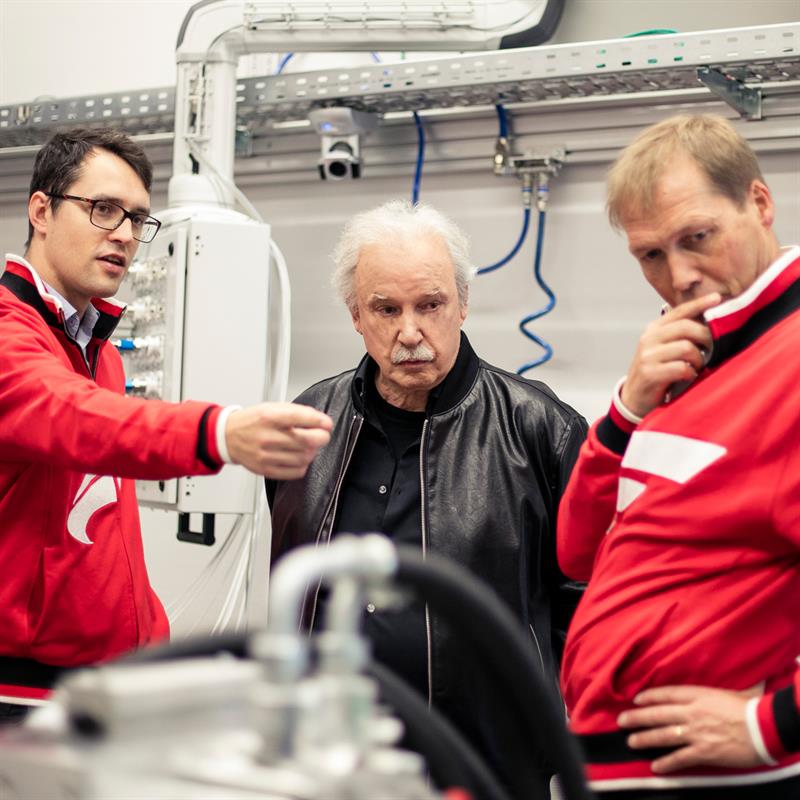 "I have always loved to experiment with the relationship between man and machine, he added. "The song 'I Feel Love' has a mechanical, electronic rhythm made by the synthesizer, and Donna's (Summer) amazing voice is the human heart of the song. I love challenges and FPT Industrial proposed something completely new and unique to me: a pioneering project, both in music and in powertrain technology."
The artist has always been fascinated by the automotive industry: in the '80s he developed a supercar with the engineer Claudio Zampolli and with the legendary designer Marcello Gandini, the Cizeta-Moroder V16T, featuring a V16 engine with a stunning sound.
"We really want to give a voice and a soul to our engines, and I am sure it will be hard to believe what we are going to hear soon," said Annalisa Stupenengo, powertrain president. "Giorgio Moroder's creation is destined to become very familiar for millions of drivers, while giving an extraordinary contribution to driving pleasure."