Mclaren unveils special version of 12C
McLaren has shown its support for British innovation with a specially-themed version of its 12C sportscar.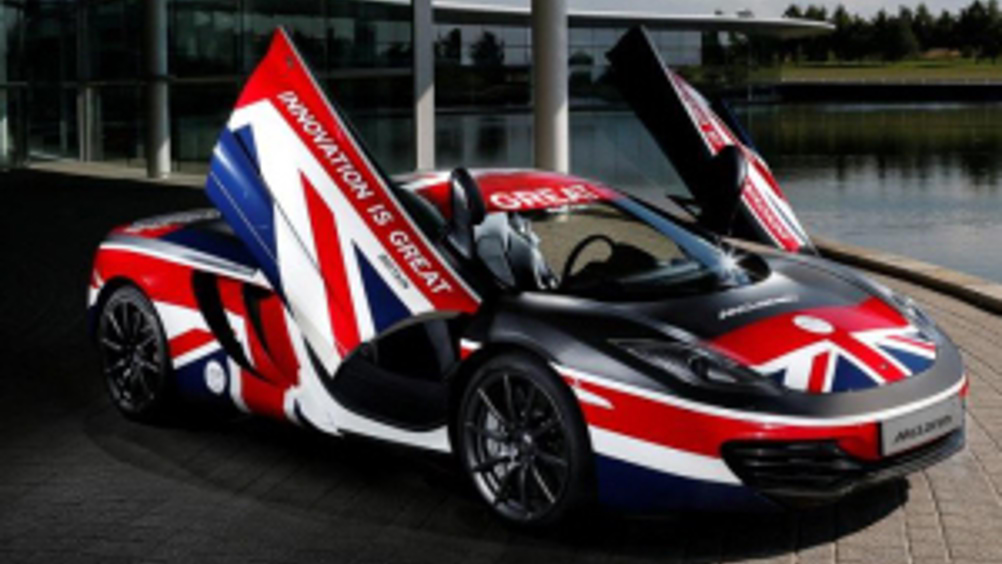 The company, which celebrates its 50th birthday today, emblazoned the car with the GREAT campaign's graphics and the message 'Innovation is GREAT' - at an event held at the McLaren Technology Centre last weekend. Built entirely in the UK at the McLaren Production Centre, the special 12C features a one-piece carbon fibre MonoCell chassis, which forms the core structure of the car and weighs just 75kg. The vehicle is powered by a British made 3.8litre V8 twin turbo engine, one of the most efficient high performance engines ever built, and features numerous cutting edge technologies including Brake Steer and a Proactive Chassis Control System. Martin Whitmarsh, ceo of McLaren Group, said: "McLaren is proud to be an ambassador for British innovation and to support the GREAT campaign. The UK has led the world in the development of technologies which have changed people's lives, from the jet engine to the internet. "I believe that we are now seeing a resurgence of that pioneering spirit and McLaren is playing its part. The McLaren 12C is a tangible embodiment of technological creativity and I hope with that with its GREAT livery it will help draw international attention to what the UK's high-tech industry is capable of."