Nasa seeks bids for space shuttle replacement
Nasa has issued a request for proposal for its next generation of spacecraft that will return humans to the moon.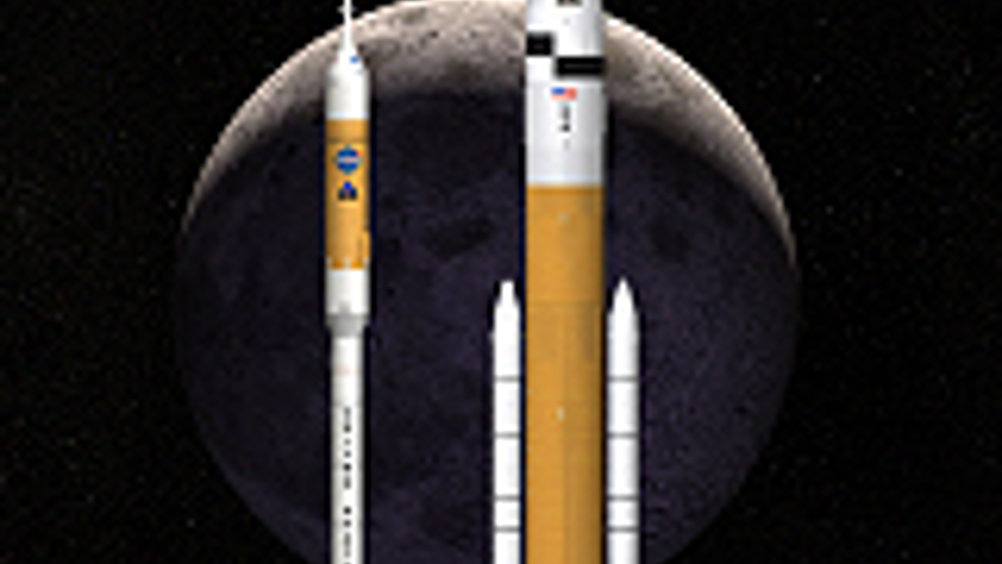 Contractors must submit bids that develop the existing concept and define the procurement approach for Phase I of the Ares V by early February. Ares V is a combination of technology developed for the Apollo mission combined with modern space shuttle propulsion systems. It will use a two-stage, vertically stacked launch vehicle, which hopes to deliver a versatile, heavy lifting capability. It is estimated it will be able to carry 188 tonnes to low-earth orbit and 71 tonnes to the moon. The awarded work will include developing products to enable NASA to successfully complete its system requirements and definition review, a critical milestone. When complete it will verify the design concept and demonstrate its mission objectives can be met. There are five separate work packages available for bid that includes the payload shroud to protect the lunar lander during launch, the core stage, avionics and software as well as a first stage concept for an upgraded solid rocket booster. The bids will have to assess all risks and opportunities, show detailed trade studies and analysis in addition to an assessment of NASA requirements in a final report. Marshall will manage the contracts, which will be awarded through a full and open competition. The selections will be made in the spring of 2009.