The 2.5D Print Technology uses a special paper consisting of three layers: a foamed layer containing thermally-expandable plastic microcapsules sandwiched between a base layer of paper and paper suited for colour inkjet printing. When the paper is heated by near-infrared light, the foamed layer is bloated, forming irregularities.
The pattern to be raised is printed in black-and-white on the base paper, the darker parts of the pattern absorb more infrared light and the higher the temperature becomes, up to 90°C. Because of the temperature rise, the microcapsules expand into foam and harden, forming the raised patterns on the topside of the paper.
Casio has not yet decided to commercialise the printer but plans to examine applications of and demand for it at trade shows. It is expected to be used for teaching materials for visually-impaired people and product packaging.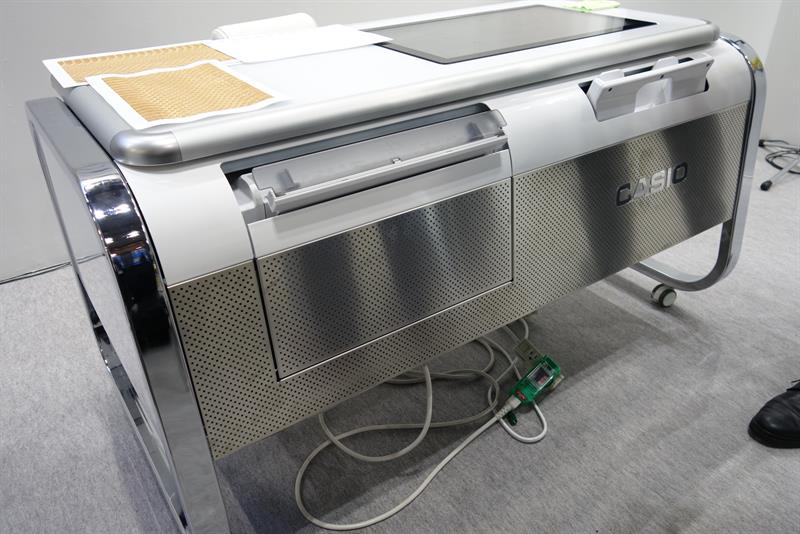 The '2.5D' printer developed by Casio