Sensor-enabled smart pill to revolutionise healthcare?
US firm Proteus Biomedical has teamed up Lloyds Pharmacy to bring to market a sensor-enabled pill that can monitor patients' adherence to medication.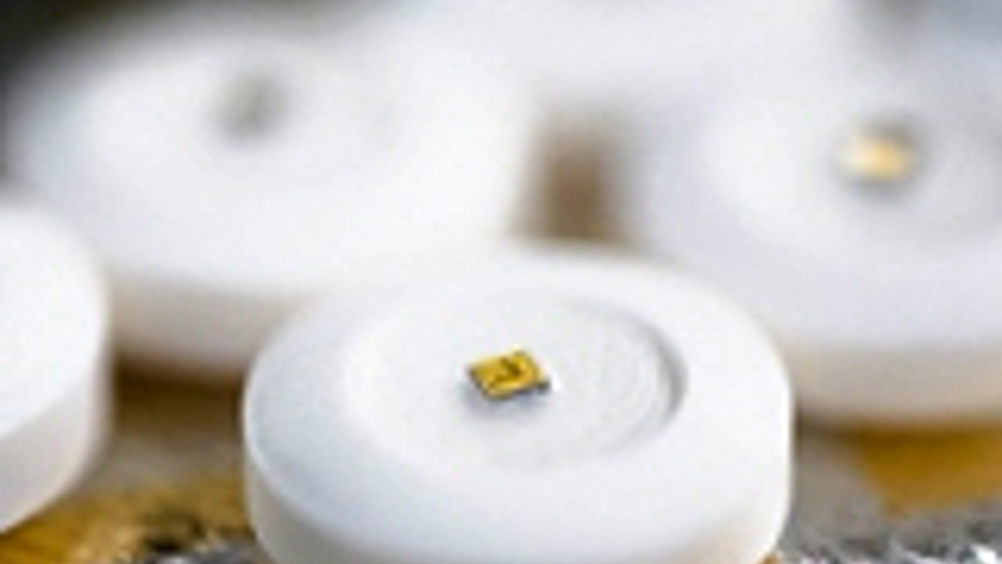 The Helius system consists of a sensor patch worn on the body and ingestible event markers (IEM's) that can be taken with pills or incorporated directly into medicines as part of the manufacturing process. The IEM's are activated by stomach acid and powered like potato batteries, in which two different metals generate a current when inserted into the vegetable. "Each sensor contains a tiny amount of copper and magnesium," explained Proteus chief executive, Andrew Thompson. "If you swallow one of these devices, you are the potato that creates a voltage, and we use that to power the device that creates the signal." Once activated, the IEM sends a modulated high frequency electrical signal, using the body as a conduit, to the patch applied to the skin. The patch also monitors heart rate, respiration and temperature, showing how the patient responds to the medication. Proteus says all of the data collected can then be relayed to a patient's mobile phone and shared with whomever it chooses. "The most important and basic thing we can monitor is the actual physical use of the medicine," said Thompson. "We have tested the system in hundreds of patients in many different therapeutic areas. It's so far been tested in tuberculosis, mental health, heart failure, hypertension and diabetes." While a number of companies have looked at putting technologies on pills for sensing inside the body, Thompson says the Helius system offers superior sensor functionality because of its small size. Lloyds Pharmacy healthcare services director, Steve Gray, is also excited about the possibilities the technology offers. "There is a huge problem with medicines not being taken correctly," he noted. "The Helius system is an exciting development which takes our current medication adherence offering to a whole new level." Lloyds is planning to introduce the new system in some of its stores this September. "The goal," concluded Thompson, "is a fully integrated system that creates an information product that helps patients and their families with the demands of complex pharmacy."