Founded in 1982 and headquartered in Pune, India, Darshana is the trusted supplier to a broad range of industries including transportation, off-highway, telecommunications, and industrial equipment. Darshana's team of 260 people design and manufacture over 6000 standard and custom products.
For over 75 years, Southco has been the global leader in the design, manufacture, and sale of access hardware. In 2008, Southco established its India regional headquarters and manufacturing facility in Pune and recently doubled the size of the facility to accommodate sales growth and to support the "Make in India" initiative of the Indian Government.
The acquisition of Darshana positions Southco as a leading access hardware manufacturer and supplier in this vital region, which is poised for strong business growth. Most importantly, the two businesses have common cultures of strong people-focused values and a desire for continuous improvement.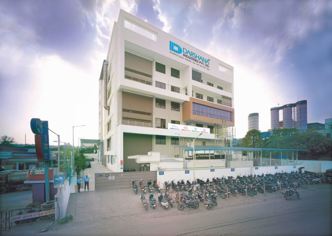 "We are excited to welcome Darshana to the Southco family and feel privileged to continue their heritage" stated Philip Kempson, Managing Director for Europe and India. "We are committed to successfully growing the Darshana brand."
Nilesh Patil, principal shareholder, and Director of Darshana commented, "With the support of our team, Darshana has grown to become a leading player in its segment in India. We are excited at the opportunity for Darshana to enter the next phase of growth with the help of Southco's global footprint and expertise."