Southco has added two more products to its growing range of hinges.
EH FREE-SWINGING HINGES
Southco's new nylon plastic, aluminium, and zinc EH Free-Swinging Hinges extend their trusted line of surface mount hinges to address the requirements of heavy-duty applications. The plastic hinge is compact and powerful, the aluminium hinge offers corrosion resistance, and the zinc hinge features adjustable mounting, offering solutions for demanding industries, including HVAC, Industrial Equipment, and Transportation.
Features:
180-degree rotation of doors
Surface-mounted design for easy installation
High quality, smooth feel
Integrated thread stud and nut installation versions improve aethetics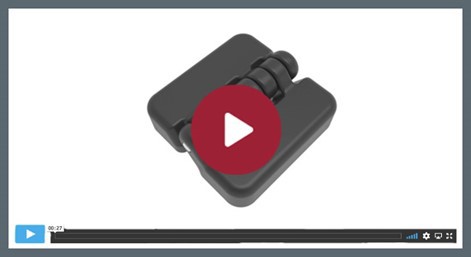 CONSTANT TORQUE HINGES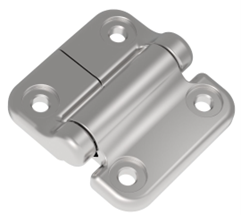 Southco's E6-70 Constant Torque Position Control Hinge provides reliable positioning with its wide range of consistent operating efforts and eliminates the need for gas struts or other secondary support components to hold doors or panels in position. With a high-gloss, stainless steel finish and maintenance-free performance, the E6-70 is as attractive as it is reliable.
Features: 
Holds doors and panels in the correct position
Selectable symmetric and asymmetrics torque load settings
Stylish designs
concealed fixings
See below how Southco E6 constant torque hinges work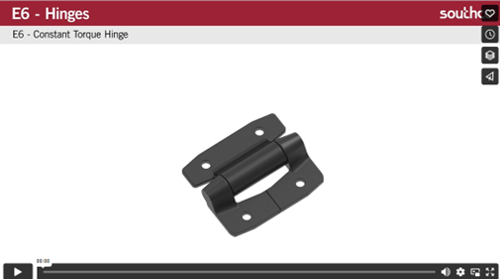 For more information on the Southco Hinge range click here
Get In Touch With Us Today To Improve Your Products Reliability, Ergonomics & User Experience
To discuss how we can improve your application, get in touch with our friendly team of experts today on 0808 123 1221 or email sales@zygology.com.
Zygology – The fastening experts for over 45 years!
We're engineering product specialists who understand the practical applications of our fasteners and tools to provide bespoke solutions to your assembly requirements.
Our commitment to providing the best service and quality management is backed up by our ISO 9001 and UKAS Accreditations and we will always give the best advice – even if it means we end up recommending a competing technology.
Combining friendly service and expert advice with competitive prices and excellent stock availability, our assembly solutions help you reduce your production costs and increase efficiency. Get in touch with our team today to discover how we can meet your assembly needs. You can check out our entire range of assembly products on our website by clicking here