An engineering extravaganza: Drives and Controls 2012
Drives And Controls 2012 takes place between the 17-19th April 2012, at the NEC Birmingham and promises to offer a huge amount for visitors.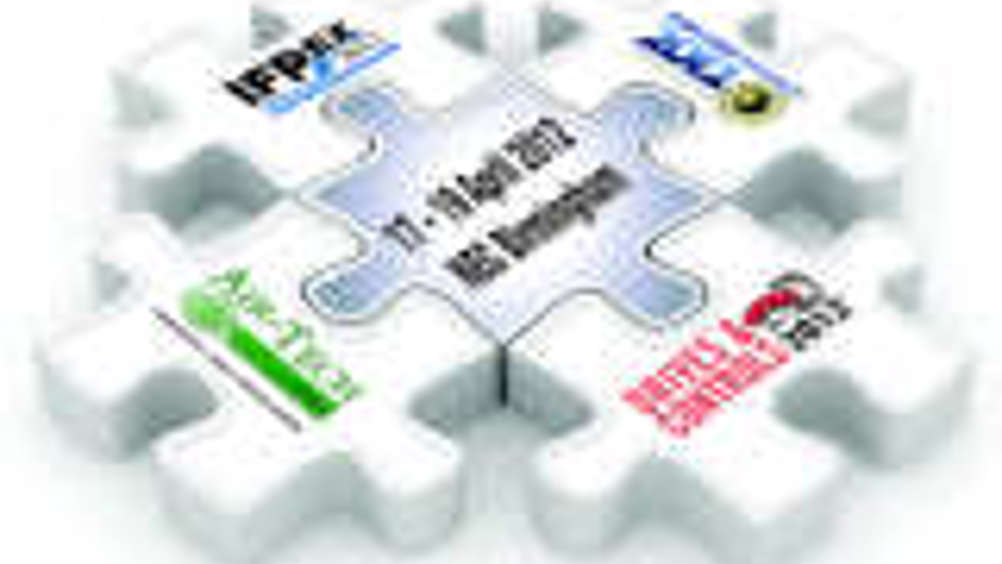 Following on from one of the most successful Drives and Controls ever in 2010, the event attracted 103 exhibitors – 16% more than the previous show held in April 2008, before the worst effects of the recession had been felt. The 2010 show was also 22% larger than the 2008 event, covering an area of 2630m2, and attracting more large-scale "showcase" stands. The event's growing international status was evident in a Chinese delegation with more than twice as many exhibitors as in 2008. Despite the recent recession, the co-location of events that includes Drives And Controls, Air-Tech, and The International Fluid Power Exhibition (IFPEX) attracted more than 8600 visitors in 2010. The total number of sq metres for the combined 2010 co-located events organised by DFA Media was 4762m2. Ryan Fuller, exhibition sales director at DFA Media, believes this figure, along with visitor numbers will be significantly exceeded as manufacturing continues to regain confidence. According to Ian Atkinson, managing director of the event organiser, DFA Media, the shows have achieved, "significant growth despite tough conditions for manufacturers." He says that this highlights industry's, "continuing commitment to support these important events." As in 2008, the visitors came from across the core industrial sectors and more importantly with live projects and looking to place orders. Drives and Controls exhibition sales director, Doug Devlin adds: "The exhibitors were delighted with the quality and quantity of leads, especially from Blue Chip companies." Meanwhile, a stream of other companies have signed up to exhibit at the show, many for the first time. These newcomers include Charter Controls, REO, Sensor-Technik, Motion Control Products, British Encoder Products and Wieland Electric. First-timers from outside the UK include the German industrial communications specialist Insys, the Finnish mechanical power transmission manufacturer Katsa, and the Dutch supplier of flexible conduit Anamet. The French electrical CAD provider IGE-XAO, which has a UK operation in Sheffield, will also be making its show debut. Former exhibitors which have booked recently to return to the show include Sick and Lamonde Automation. A highlight of this year's Drives And Controls Show will be a pavilion organised by the European Power Transmission Distributors Association (EPTDA) and featuring up to 15 of its members. The pavilion will be modelled on one that the EPTDA has run successfully at alternate Hannover Fairs for more than a decade. This will be the first time that the EPTDA has organised such an event away from Hannover. "It is a chance for our members to get a better grip on the UK market," says EPTDA executive vice-president Hans Hanegreefs, who expects most of his members at the show to be from outside the UK, with one even travelling from the US to appear. The EPTDA is planning to hold a reception at the show. "It's a clear indication that the UK is still seen as a gateway to Europe because of its cultural and language background," says Hanegreefs. "We hope that it will be very successful." The EPTDA has more than 200 members – both distributors and manufacturers – based in 28 countries across Europe and further afield. Together, its members represent an annual sales volume of nearly €24bn and employ around 245,000 people. Members that have already booked to take part in the EPTDA pavilion at the Drives show include Iwis Chain, Bega Tools, Posi Lock Puller and Diamond Chain. A highlight of this year's Drives and Controls, Air-Tech, and IFPEX Exhibitions, is the new free-to-attend Energy and Safety seminar theatre, where themed panel discussions chaired by leading industry organisations including GAMBICA, The British Fluid Power Association (BFPA), and The British Compressed Air Society (BCAS), will focus on key energy management and safety topics including panel debates surrounding issues such as the use of software and programmable safety. Panel experts will look at how functional safety depends not only on selecting the right function in the first place and associated components, but increasingly on the use of software and software configurable components and networks. There are clear benefits to OEMs and end users, but what issues are faced by the person(s) responsible for implementing safety functions and what do they need to do? In addition, at a time when UK industry is looking for ways to save money and fund new Capex purchases to invest in the future its panel discussion on Government Incentives will help to guide you through the application process and give you experienced advice on how to make the most of the incentives available. Other key panel debates will include helping visitors to know about the direct replacement for EN 954-1 – EN ISO 13849-1. The replacement of EN 954-1 is causing some confusion and its experienced panel will take you through the changeover. It will also be discussing saving energy through intelligent control. When applied to electric motors, the potential for energy saving is significant, simply by stopping or reducing speed whenever possible. The seminar will look at different strategies for controlling motor driven systems, across a range of applications and control technologies. There will also be important panel discussions surrounding key energy and safety related issues for the compressed air industry lead by The British Compressed Air Society (BCAS), that will help visitors re-examine their compressed air procedures. While the British Fluid Power Association will chair a panel along with important industry consultants to offer a unique opportunity to ask pressing fluid power industry and related questions. Other key Energy and Safety seminars include: • Drive chain management as part of a best practice approach. • The use of software and the programmable safety – how do latest standards deal with this, and what are the benefits? • Green energy in industrial inverters. • How to get the most out of your production machinery: optimising your power transmission drive system. • The evolution of machinery safety CE Marking and Machinery Safety – what it is for, how it is achieved, what is required? • Ecodesign – the user has to choose the most efficient system, not legislation. • Energy efficient climate control. • Turn it down, switch it off – keeping your motors under control. Also new for 2012 is the Exhibitor Forum seminar theatre which will include more technical workshop style presentations, with practical issues being discussed concerning the various sectors that makes up Drives and Controls Exhibition, Air-Tech, and IFPEX.