Automotive and wind energy drive composite growth
The news from Europe's biggest composite trade show, JEC Europe, held annually in Paris was that business is on the up. It follows a significant drop off in growth in the last few years following the financial collapse in 2007/8. The event had previously seen growth in the composites sector fall from 5% to 2%, but following green shoots of recovery last year, the market is expected to bounce back to over 4% growth this year.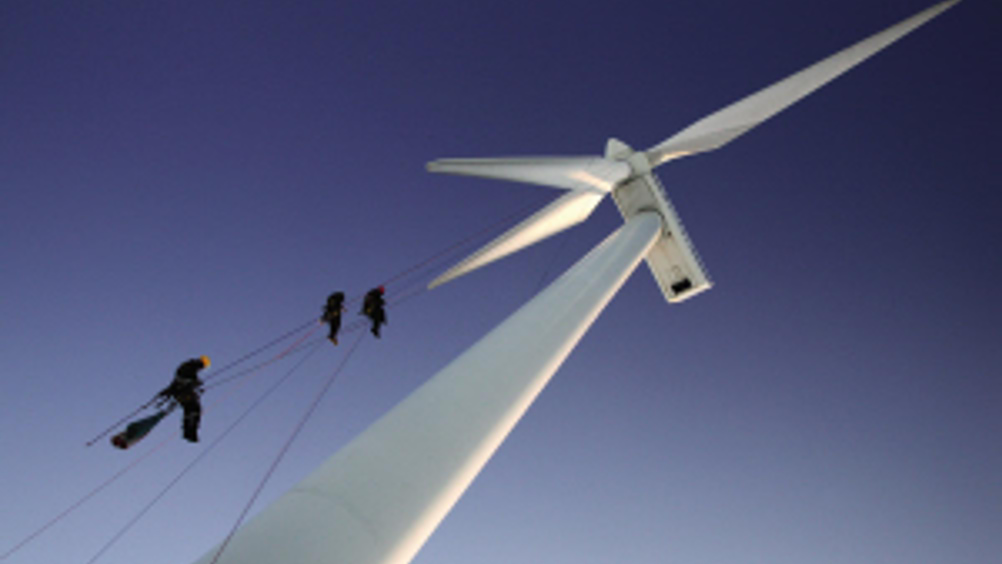 It is good news for the composites industry, and it follows a great deal of investment in the development of the material for other applications. While composite materials were once only for aerospace and high-end motorsport, composite developers have been busy engineering the material and tailoring it toward application elsewhere. Indeed, part of the growth expected can be attributed to the increasing interest and corresponding demand from two potentially massive emerging market sectors, which are looking to composite materials for gains in performance. The first and most obvious market is the automotive sector, which is facing near-overwhelming pressure to produce more efficient vehicles. While many vehicle designers have wanted to use composite materials to enable better power to weight ratios, and hence less emissions, manufacture of composite parts has been a notoriously low-volume process, and put the material out the running. However, getting the cycle time needed for the high volume manufacturing of the automotive industry has been an increasing focus for many material suppliers and developers. Indeed, glass fibre producer Owens Corning used JEC Europe to highlight two separate glass fibre technologies; its Hydrostrand 256 chopped strands fibres that now work with both PA6 and PA66, and also its 272 chopped strands that is compatible with PBT. The key is that these fibres are compatible with thermoplastics and avoid the use of an autoclave oven, which has been a historical bottleneck for those using thermoset composites. "For our 256 strands, 70% of its application will be in the automotive industry," says Mario Sandri, vice president and managing director of Owens Corning glass fibre business. "We want to enable customers to get better compounds and better processability. Similarly with 272, it is increasing our penetration in to the automotive market as it yields a better process. "We are also launching a long fibre called SE48/49 which goes in to polypropylene. This allows the manufacturing line of our customers to run up to 20% faster. What that means is, as the market grows and their capacity gets fuller, instead of buying new machines they can use this material and have 20% more capacity right away." The second market with the potential for significant growth is in wind energy. As the length of turbine blades increases, so too is the demand for lighter and stronger materials. While it is strength, durability and weight that are the underlining factors here, improving cycle time would no doubt also be welcomed. "For the wind sector we are launching a family of products called Windstrand 2000, 3000, 4000," says Sandri. "Here, the main thing is to have higher mechanical properties that allow both higher strength in the installation of the blade – to allow them to go longer – and also higher fatigue resistance which means more durability." A similar sector-specific response has been seen by carbon fibre and composites specialist, Hexcel. Although it has a history of servicing the aerospace industry, the company is now looking for growth in other markets. Hexcel has a history with using thermoset resins and has been keen to develop out of autoclave, as well as fast cure, thermoset resin systems to extend its use in to higher volume and mass produced composite markets. At JEC it highlighted its HexPly M77 'Snap Cure' prepreg. HexPly M77 is a rapid curing epoxy prepreg that it hopes will enable greater use in the automotive industry for components to be press-cured in a 2-minute cycle at 150°C and 80bar pressure. The low tack of the M77 enables the prepreg to be cut into precise shapes by a laser cutter and individual plies can be oriented, assembled and consolidated into flat preformed parts using automated robotic assembly systems. Once in the mould, an optimised gel time allows the resin to flow into the contours to produce precise geometries. Its high Tg of 125°C also enables cured parts to be de-moulded while hot for an even faster production cycle. The Hexcel M77 has a six week outlife at room temperature, and is available in various forms including unidirectional or woven reinforcements and heavy tow-fibres. Hexcel has also been developing its HexPly M79 Low Temperature Cure Prepreg for wind blades. This material was developed to meet industry requirements for a faster and lower temperature curing prepreg for thicker laminates. A number of cure cycle options are possible including a very low temperature cure at 70°C for 8-10hours or a more rapid cure cycle of just 4-6 hours at 80°C. With previous systems it could take 10 hours to cure a laminates at 80°C. HexPly M79 also has a very long out life at room temperature of at least six weeks. When HexPly M79 carbon fibre unidirectional (UD) prepreg is used in conjunction with Hexcel's grid technology, a void content of less than 1% in the cured laminate is achievable, almost regardless of the part thickness. On Hexcel's stand at JEC, it displayed what we believe to be the thickest carbon prepreg laminate ever made. The lay-up was made up of 695 plies of HexPly M79 600 gsm carbon UD tape with Hexcel's grid technology. It was cured in 6 hours at 80°C. In order to commercialise these new technologies many material companies are seeking partnerships to develop specific composite materials. An example is the ongoing work being carried out by 3B Fibreglass, DSM, Siemens Wind Power and The University of Denmark (DTU). Siemens Wind Power has been evaluating composite systems for its next generation of wind turbine blades and formed the partnerships. Together the team has been able to offer an improved resin infusion and processing capability with excellent fibre and resin interaction to significantly improve the superior static and fatigue strength of the resulting composite. The system is based on DSM's Beyone 201-A-01, a resin that is styrene-free, cobalt-free and is 40% bio-based with performance that can compete with traditional epoxy systems. These enhanced performances are obtained when used in combination with 3B's SE3030 glass fibres. The 3B SE3030 glass fibre size is tuned for the new styrene free resins and results in excellent wet out and laminate quality, improved inter-fibre properties with transverse tensile strength rated at over 50MPa. This is supported by enhanced fatigue performances and improved interlaminar shear strength. The new composite system provides many benefits including a major reduction in blade manufacturing cost, an increased process output thanks to significantly shorter cycle times and a sustainable material solution. Laurence Ponchaut, communications officer at 3B, says: "When we look at what the market needed, we knew we had to have an open book discussion and collaboration between designers, resin manufacture and ourselves as the fibre producers. Our 3B SE3030 has been optimised for the new styrene free resins and together the material is able to deliver the enhanced performance that has been demanded. It's all thanks to that open technical exchange and brainstorming between the resin experts from DSM and the sizing developers from 3B."