Clever designs make complex parts
Tom Shelley reports on how surprisingly complex parts can be made using conventional plastic manufacturing methods.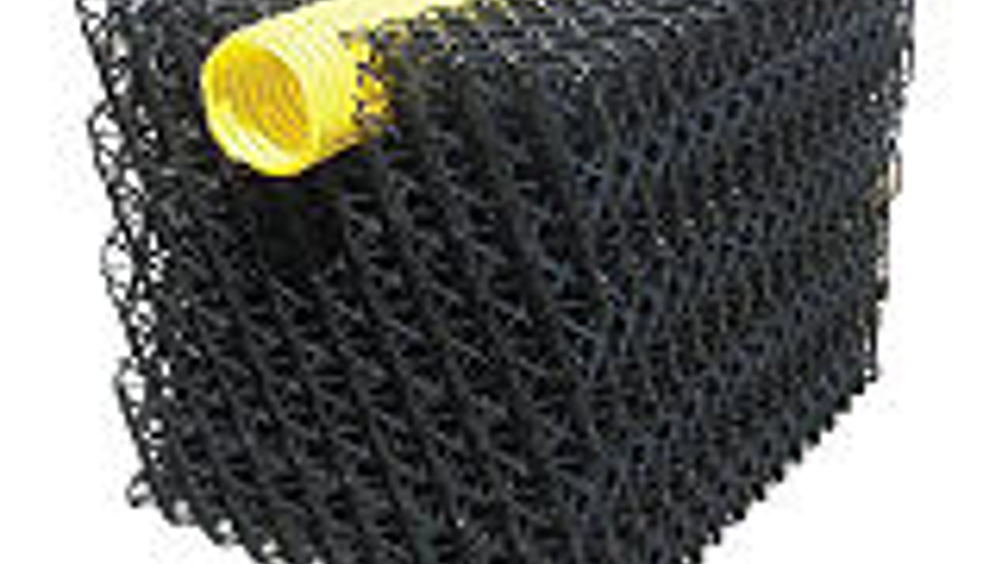 By clever use of traditional methods, it is possible to make very complex plastic shapes without having to resort to additive 3D printing methods. Applications range from lightweight double walled pipes and containers up to 3.5m in diameter that are made by a combination of extrusion, welding and forming, to devices that can be inserted into the human body and change their shape when they come into contact with body fluids. The large pipes, as well as derived joints and containers, are made by Asset International in Newport, South Wales. Managing director Simon Thomas explains that these use Finnish invented technology 'Weholite' to extrude a hollow box section profile in high-density polyethylene (HDPE). This is wound onto a mandrel and the coils continuously welded together using a patented process. Internal diameters range from 0.4m to 3.5m and lengths from 1m to more than 14m. The idea achieves considerable cost and transport weight savings relative to solid walled pipes and vessels. The shape-changing plastic devices, although not an entirely new idea, have been developed with a very practical goal in mind, that is to use a pill of hydroactive polymer to make a forceps close at the end of a catheter on contact with moisture. The device is intended to be used in non-invasive medical procedures. A prototype has been developed at Madrid Polytechnic University as part of a Spanish project, IBE-RM, under the leadership of the Toy Research Institute – AIJU. Suny Martinez, from the Product Development Laboratory Department at AIJU said: "Our contribution to the project consists of studying materials with smart functionalities already available in the market and adapting them according to the requirements of the rapid manufacturing technologies with which the consortium works." Much can be done with injection moulding on its own, using innovative ways of putting plastic parts together. Particularly striking is the design of chip resistant, totally enclosed chains for cables and services for manufacturing, made by igus. This RX40 E-Tube has pivot joints on the insides of the links and its rounded outer surfaces prevent chip accumulation. The lids are totally enclosed, yet easy to open, thanks to a cam mechanism with a slotted head that can be accessed from the outside of the chain. Tests in a barrel full of swarf resulted in only 0.2g of metal chips getting inside the chain after 80,000 cycles. Rather less forthcoming about how such parts are manufactured is the German company Hewitech, which makes intricate, 3D structured fills for catching dust and droplets in airflows and detritus in drainage, as well as structures to assist water evaporation in coolers and cooling towers. Some are clearly made by injection moulding and sheet extrusion, with layers subsequently welded together. Materials are polypropylene, HDPE and fluoropolymers, which allow working at up to 260ºC and resist ultraviolet light and possible build up of biofilms. It has been suggested that such structures could form the basis of advanced engineering constructions of extremely high mechanical stiffness per unit weight. Most people who have tried to make them for that purpose have resorted to additive manufacturing processes, which originally started as a way of making rapid prototypes, but which have increasingly become used for short-run manufacturing. One of the latest such machines is the HP Designjet 3D printer, which is available in two models, starting at less than €13,000. The HP DesignJet 3D produces models in ABS, while the HP Designjet Color 3D can produce single colour parts using eight different colours. Support material is water soluble and removed automatically. The machines arise from a partnership with Stratasys, whose base technology is fused deposition modelling.