Hungarian State Railways (HSR), whose trains are used by 140million passengers per year, has been forced to implement stricter stock control and purchasing routines after an audit at their premises uncovered a significant number of counterfeit bearings.
A request for verification was sent from HSR to the presumed manufacturer, SKF, along with the suspect products designations, quantities, supplier's name and other relevant details. A thorough verification of all the products was made, concluding that many of the bearings in question were indeed counterfeits, marked and packaged like genuine SKF bearings, but manufactured using inferior materials and tolerances.
Peter Horvath, technical director at HSR Machinery, was both shocked and impressed at the outcome of the verification procedure: "SKF's quick and professional reaction and the astonishing result of verification proved to us that HSR Machinery is not an exception as a target by companies selling fakes. New processes are being implemented to prevent this from happening again and from now on quality documents must accompany all bearings we purchase."
Phil Burge, country communication manager at SKF, said: "This kind of event is becoming an increasingly common one for many major manufacturers of high quality industrial products. Problems are occurring right around the world and the items affected aren't just simpler, lower cost items.
"Counterfeits were once most likely to be smaller bearings and parts consumed in high volumes, like those used in consumer products and by the automotive industry. Today, counterfeiters are also targeting large specialised products," Burge added.
Counterfeiters use a number of strategies to get their products into the hands of unwitting customers. They may purchase low quality products direct from factories, and etch them with the brand markings of high quality manufacturers. Alternatively, they may obtain genuine bearings from the remanufacturing supply chain and pass them off as new products. In some cases the 'remanufacturing' process involved can be limited to cleaning and polishing a worn out bearing before putting it into new packaging.
Technological advances have made life easier for counterfeiters. The sophisticated equipment used in printing and packaging manufacturing means it is relatively straightforward for an unscrupulous company to create convincing copies of genuine packaging. Often it takes inspection by highly trained and knowledgeable personnel to tell the difference.
Ian Blackman technical manager at The International Institute of Obsolescence Management (IIOM) said: "Criminals are increasingly turning towards counterfeiting from other crimes because the profits are better and the jail terms are shorter. However, the US legal system is looking to enforce harsher sentences to set a precedent and to make a stand against these criminals going forward."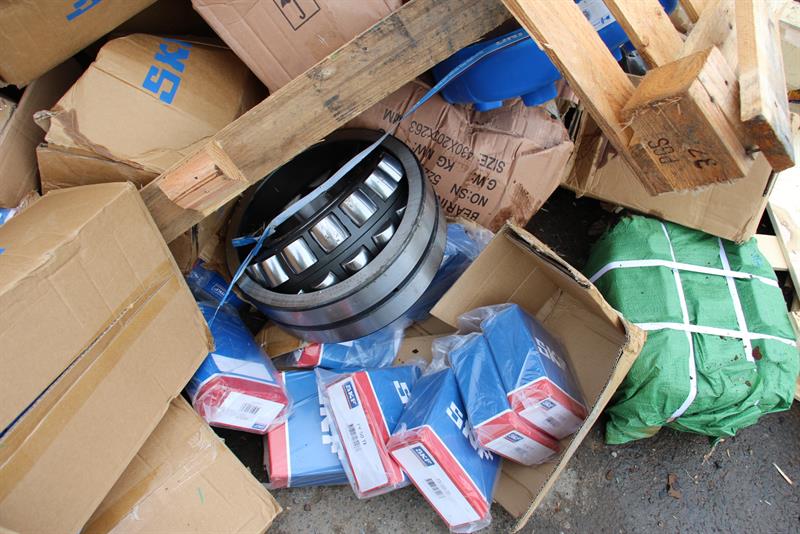 Once they have a product that looks right, counterfeiters need a route to customers. Here again they can take advantage of technology and complex global supply chains to find their opportunity. With purchasing departments under ever greater pressure to find best-cost sources for products, the internet and e-commerce play an increasingly important role in many sourcing activities. Counterfeiters take advantage of this trend using the same techniques they exploit in the consumer space: emailing potential customers with tempting offers, and creating sophisticated websites that give the appearance of a genuine distributor's.
Some organisations claim to be able to supply a range of industrial products from multiple brands from a large and well-stocked warehouse. In fact, the warehouse shown in the company's marketing materials often does not exist at all, and products may be faked to-order, applying appropriate markings and packaging to generic low quality items as required. Counterfeiters have also become adept at fooling customers' purchasing due diligence processes, providing convincing-looking documentation and 'certificates of authenticity'.
"Best practice must come from procurement," Blackman advised. "But the collaboration between procurement and the engineering department must be strong too. The teams need to stay on top of documentation, which is where good obsolescence management comes in."
According to a report published by information analyst, IHS, 60% of counterfeit devices were obsolete or end-of-life parts that have been repackaged and presented as new. Blackman says that manufacturers will usually give an 'end-of-life' notice to alert their customers to a line of products becoming obsolete. The reaction of customers here is important.
"Manufacturers are trying to help by posting end-of-life notices," Blackman explained. "The best thing to do when presented with one of these notices is either to buy large stocks of that part or take note of the recommendation given by the manufacturer with regard to replacement parts."
Counterfeit products present real financial and even safety risks to end customers, and a significant risk to the reputations of genuine suppliers. That's why major manufacturers take counterfeiting extremely seriously. SKF, for example, has a no-tolerance approach to counterfeiting and its brand protection team actively assists law enforcement authorities in taking action when shipments of counterfeit products are identified, however large or small.
Recent investigations have resulted in the seizure and destruction of products from small airfreight packages to two full shipping containers, identified by French customs last year and found to contain more than 60 different types of counterfeit bearings, housings or other products. Leading suppliers are taking steps to make counterfeiting more difficult too by introducing anti-counterfeit marking, for example, making it simpler for trained personnel to tell whether a product is genuine or not.
For CADENAS, a supplier of 3D CAD models of various components, counterfeiting is one of the first areas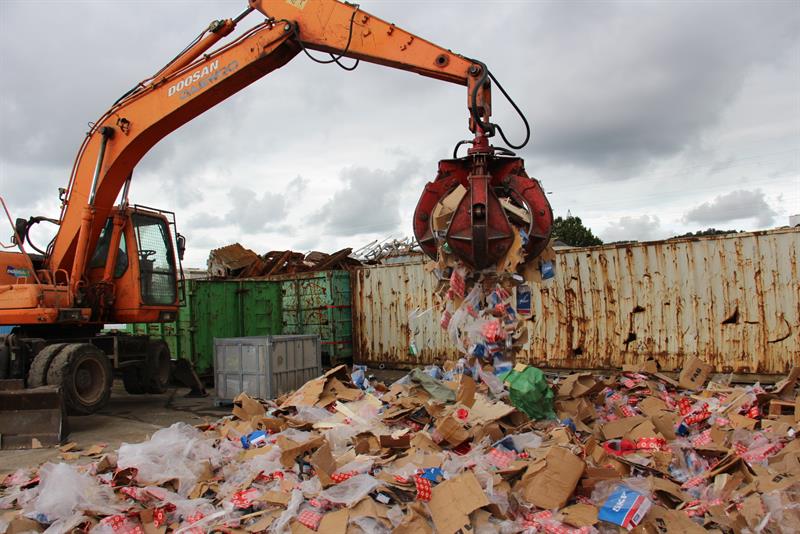 that is brought up by manufacturers who have objections about sharing their designs.
"Our 3D models and PDFs don't include any information that isn't already provided by the manufactures on their websites," explained Colin Johnson, managing director of CADNEAS UK. "We don't share any important IP information in the model. Before any content is put on our site it is approved and certified by the manufacturer."
CADENAS' system creates a unique identifying number for each part and, from the customer's details collected through its registration process, can see in real time which customer is downloading what part, and even what country they are in. Through this monitoring CADENAS can restrict access to users who are downloading entire catalogues from a specific manufacturer or other such suspicious activity. It can also block certain email addresses, only allowing customers with credible domain names to access and download from the catalogue.
Johnson said that some UK manufacturers have been slow to incorporate 3D content for fear of counterfeiting. When asked if a counterfeiter could manufacture a fake part from one of the 3D models on CADENAS' site, he replied: "In my opinion, no. It's only really a tool for engineers to see where the product would fit in their designs. If someone is determined to copy a product they'll buy the physical product, take it apart or scan it and reverse engineer it."
Customers choose brand name products because they want brand name technology, quality, service and support. And what customers want, they should get. The fact that counterfeiting of industrial products is becoming more widespread is encouraging manufacturers and bodies like the IIOM and the World Bearing Association to take steps to confirm the certification and traceability of products.
The most straightforward action design engineers can take is to work closely with their procurement team and suppliers to ensure that the selected components have been approved by the original manufacturer. Such information should be available from the manufacturers' websites or their local representatives and can be easily queried via email or similar contact channels.