Multi-Coil gives inductive sensor the edge
An inductive proximity sensor has been developed that uses innovative electronics and a unique, patented multi-coil concept (rather than a conventional ferrite core and wound coil combination) resulting in a sensor that has, according to its manufacturer, a 250% higher switching distance than its wound coil counterparts and a range of new sensor shapes and mounting arrangements.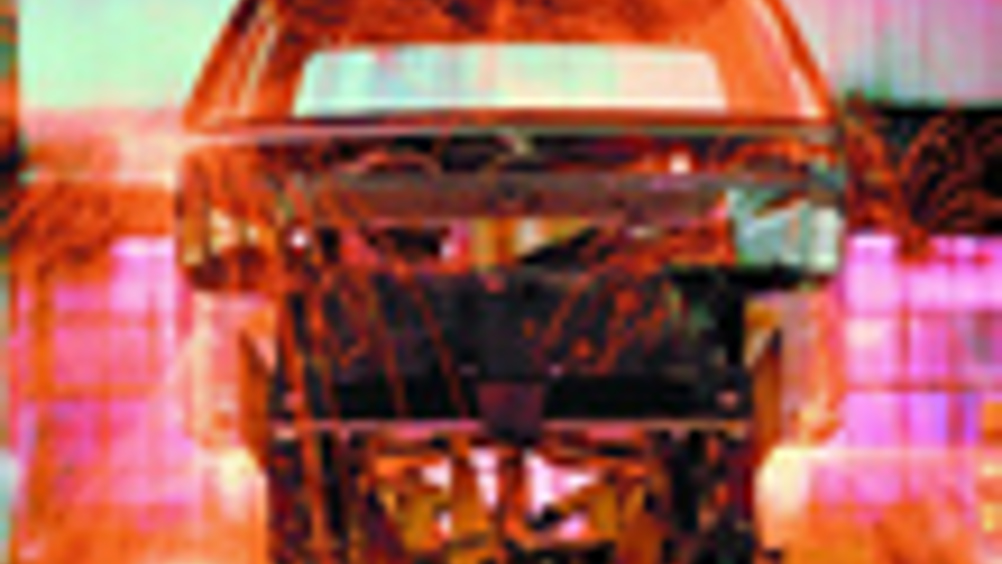 Turck Banner's new 'Uprox +' sensor, which was launched in the UK recently, also benefits from an increased switching speed, making it ideal for applications such as rotational speed monitoring. The vastly improved switching distances apply not only to mild steel but also to target materials such as stainless steel, copper, aluminium and brass, which can all be detected with the highest precision without any reduction in sensing distance. The sensor is designed primarily on three main technical building blocks: the multi-coil system, PCB coils and a multi-functioning ASIC. The signal provided by the sensor is five to ten times stronger than a conventional inductive proximity sensor. The ASIC is considerably smaller, hence a single PCB design. Alfred Hack, director product management sensors at Turck Banner, told Eureka: "As the sensors do not have a ferrite core, they are not susceptible to strong magnetic fields that occur in electric welding processes. This inherent protection makes them ideal for the automotive industry, replacing special weld-field immune sensors on vehicle assembly lines, near lifts or electrical furnaces." He added that EMC problems were the cause of around 30% of all sensor failures of this type. The sensor offers a high level of EMC protection. They fulfil the present EN 50082-2 standard but also exceed the strict requirements of EN 61000-4-6 that will become an integral part of the proximity switch standard from 2006 onwards. The units are rated at IP68 but there's also an IP69K unit available, designed for food and beverage washdown applications. Hack continued: "Ford has just signed a single source supplier agreement with us to supply Uprox + sensors to replace all its sensors at its Cologne site. This is great for us as it means OEMs and machine builders have to use our sensor except when we cannot technically offer a solution." He said Ford's aim was to reduce the 400 different sensor types used at its Cologne plant down to six. With Turck Banner's help, this figure is already down to just 12 different sensor types. But there are other reasons, explained Hack, why Ford chose Uprox + sensors: "Ford Cologne wants a 15% cost reduction overall, from reduced stock holding costs, increased reliability of applications and improved productivity. We reckon that Uprox + will give it 30%." Damage to sensors through poorly adjusted targets or varying mechanical tolerances are a common problem in many industries but Hack claims that Uprox + can save costly downtime here. When mounting the sensor, only small metal-free zones have to be observed. With flush-mountable barrel types, extra mechanical protection is provided by recessed mounting by half a turn of the thread. Non-flush sensors offer unique flexibility due to the integrated pre-damping protection function. The metal-free mounting zone can be significantly reduced compared to conventional ferrite core sensors. Non-flush sensors can be embedded in metal up to the upper edge of the thread with no more than a 20% reduction in switching distance.