We live in a highly connected age with rapid advancements in technology, automation and data capture. Industry is currently on the brink of the forth industrial revolution, a time where smart factories will be run with minimal human intervention and more reliance on intelligent, connected devices to run industrial systems.
The consequence of this is that hardware and software is now going obsolete faster and faster, far before it has outlived its usefulness. This trend led to EU Automation's managing director, Mark Proctor, and director, Jonathan Wilkins to write 'BoOM', or the Book of Obsolescence Management to help manufacturing businesses formulate obsolescence management planning for their facilities.
Firstly, if this is a new concept to you, you aren't alone.
"It sounds like 'common sense' when you say it out loud, but there are a lot of people that we speak to that are really not aware of it as a concept," Wilkins said. "Obsolescence happens every day, it's speeding up because of technical innovation, market changes, legislation changes and environmental policies. We really wanted to start the conversation of obsolescence management, especially with the advent of Industry 4.0."
Wilkins says that design engineers, in particular, should think about obsolescence as early as possible in the design phase to maximise the lifespan of a system or product.
He continued: "The initial considerations of the development path are simple: What is the product and what is the function? Once the designer has established the basics they can move on to material choice, manufacturing method, production numbers, cost forecast and things like that."
What is more difficult to assess is product lifespan, as designers cannot control all aspects of the component supply chain or what the end user wants from a product. Planned obsolescence is something to think about, especially when designing consumer devices.
"Sometimes a better use of resources for a designer is to make a less durable piece of equipment," Wilkins explained. "For example, if you made a phone out of titanium it would never break, but it'd be incredibly expensive and in a few years it's functionality would seem ancient. Sometimes less durable options are more affordable."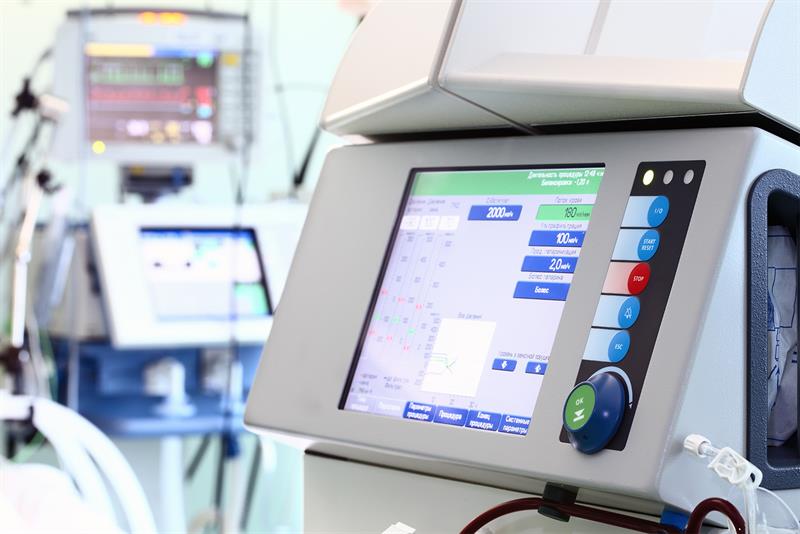 If something goes wrong with PLCs, commonly used in industrial systems, replacing parts can lead to long hold ups. If the components have gone obsolete, instead of a costly upgrade the plant manager may look to source the obsolete component.
When trying to maintain machinery in a plant, however, it's best to have a continually monitored obsolescence management programme in place because machinery has previously been designed to last decades. In this instance, Wilkins says it's best to get to know your facility intimately, inside and out, and create a knowledge bank of every single component and piece of software. Check the product codes and part numbers against the suppliers' websites to make sure there aren't obsolete parts already in your system. As for software, making sure you have the latest version can be as simple as pressing the update button when notifications come through. But it is also worth checking the status of your software and not relying on notifications that may have just stopped if the software has not had any updates.
Make sure you are carrying out these checks at least weekly, preferably daily, so you have the most up to date information in your knowledge bank to be as well prepared as possible. "Your system is only as good as the information you're putting into it," Wilkins added.
If it so happens that your system includes obsolete components, you can contact parts supply companies (such as EU Automation), who will be able to help you source replacement components quickly. If you find you have received 'last-time-to-buy' notices from suppliers, it may be best to buy bulk loads of them to cover you for the foreseeable future and avoid having to undertake costly system re-designs.
The future of replacement parts may lie in 3D printing. Recently NASA carried out 3D printing on the International Space Station to explore the concept of on demand manufacturing. Daimler Trucks has also announced that it is employing 3D printing to produce spare parts including spring caps, air and cable ducts, clamps, mountings and control elements. So, could this be a path the manufacturing industry could follow in future?
"In the industrial automation space we're not finding that people are coming up against the same issues as they are in automotive and aerospace," Wilkins answered. "The technology needs to become far more affordable before it rivals buying a new component or equipment.
"I think we really are at the beginning of the journey and there's so much more that has to happen before we get to smart factories," he added. Right now it is still a lot cheaper to carry out audits, log data and be prepared via predictive maintenance than it is to wait for a part to fail and 3D print a replacement. It also reduces downtime.
For now, why not use the Book of Obsolescence Management as tool to get you prepared for the journey ahead?

The seven steps to good obsolescence management
Step 1: Initial system audit – To effectively plan for the future you need to know what's going on here and now, so ask questions: How old is your machinery? How long has the machinery or parts been on the market? Are any current components already obsolete? Are there any software updates available?
Step 2: Know your resources – Once you know what's going on within your plant, have a look at your strengths. If a critical part breaks down, you need to be able to minimise downtime by calling on your resources. Again, ask questions.
Step 3: Game of risk – looking after your most critical applications is where you should dedicate most of your planning. Draw up a risk assessment form analysing the likelihood of parts breaking down and the effect this could have on the overall system. What is the component's average lifespan? If it has moving parts, how worn are they? What is the availability from suppliers? Can you risk it breaking down or is preventative maintenance the best option?
Step 4: Go obsolete spotting – List all the obsolete parts in your system, these will be the hardest to replace. Have you had any 'last-time-buy' notices? It could be wise to stock up on these items for the future rather than face a costly system re-design.
Step 5: Well connected friends - Once you've written up your risk assessment, you've analysed your weak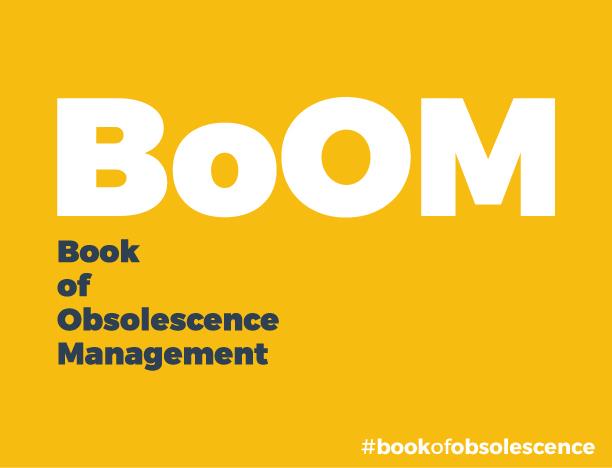 points, and you've decided that you need to purchase spares for obsolete parts, what happens if the OEM stopped manufacturing it a long time ago? Industrial automation parts suppliers are well-stocked or have the contacts to get you obsolete replacements quickly.
Step 6: Create a knowledge bank – By this point you will have created lots of invaluable notes, records and analytics to keep track of your obsolescence management strategy. Collate all of this in an easily understandable format, it doesn't need to be a fancy system or bespoke software, small plants can make do with a simple spreadsheet.
Step 7: Review, fix and update – Obsolescence management is a full-time job, keep up with your checks weekly or, preferably, daily to keep your database up to date. This will help you minimise, or at least have you prepared for, any nasty surprises.