This has left British startups, inventors and even large corporations struggling to stop their products or technologies from falling into the 'valley of death', between a viable working prototype and mass adoption.
To encourage and 'de-risk' invention and innovation in the UK's automotive industry the Advanced Propulsion Centre (APC) was set up in 2013 and funded with £1bn, half by the government and half by the Automotive Council. Its brief is simple, but complex: support the UK industry's move to low carbon solutions and create an ecosystem that supports R&D, eliminating the valley of death.
As part of this brief, and to provide a common understanding of opportunities and threats, as well as promote investor confidence in the technologies they have invested in, the APC has published its latest 'Roadmap Report – Towards 2040: a guide to automotive propulsion technologies'.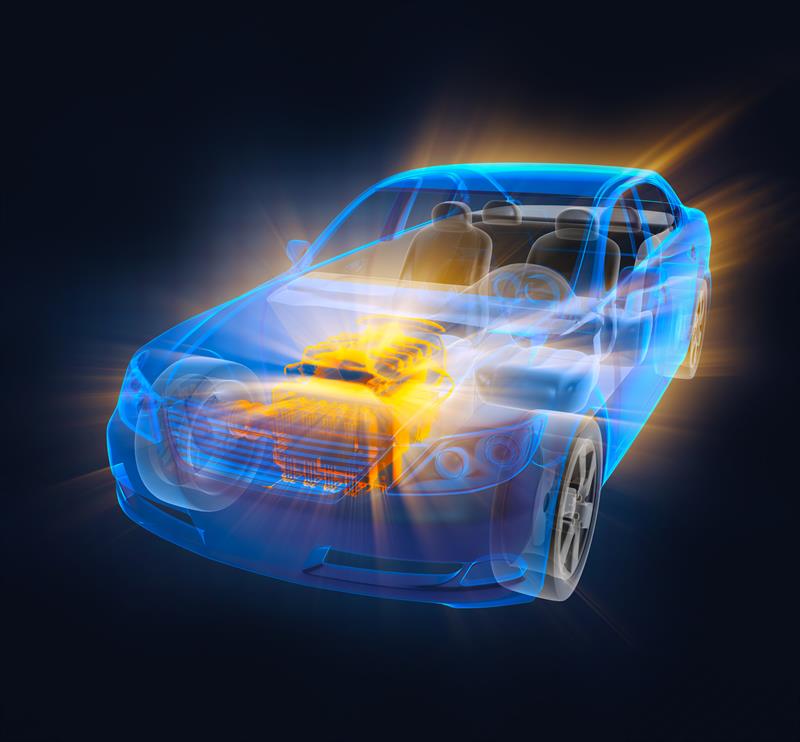 Drawing on the expertise of 139 organisations from vehicle manufacturers and technology suppliers to consultants and academics, the report contains eight separate roadmaps, with three in the vehicle sphere (passenger car, bus, commercial and off-highway) and five in technology (electrical energy storage, electric machines, power electronics, thermal propulsion systems, lightweight vehicle and powertrain structures).
"After decades of evolution, vehicle technology is now at an inflexion point, changing faster than at any time in the last 100 years. That presents a tremendous opportunity for British businesses," says Ian Constance, APC's CEO(pictured, right). "This new analysis will help investors, innovators and government understand which technologies need to be developed as we drive at increasing speed to low carbon transport, helping them make the decisions that will ensure the UK remains a global player in 2030's $1 trillion global market for low- and zero-tailpipe emissions vehicle technologies."
In the 134-page report the APC has highlighted its key findings in its technology roadmaps as follows.
Electrical energy storage
In the field of batteries, the APC foresees power density quadrupling from the current baseline of 3kW/kg to 12kW/kg by 2025. Similarly, energy density will nearly quadruple from its current level of 280Wh/l to 1,000Wh/l by 2035. These performance improvements are expected to be accompanied by a fall in price from $280kWH to $100kWh by 2035. However, to deliver these targets, battery chemistry will have to change with the development of new anode and cathode technologies.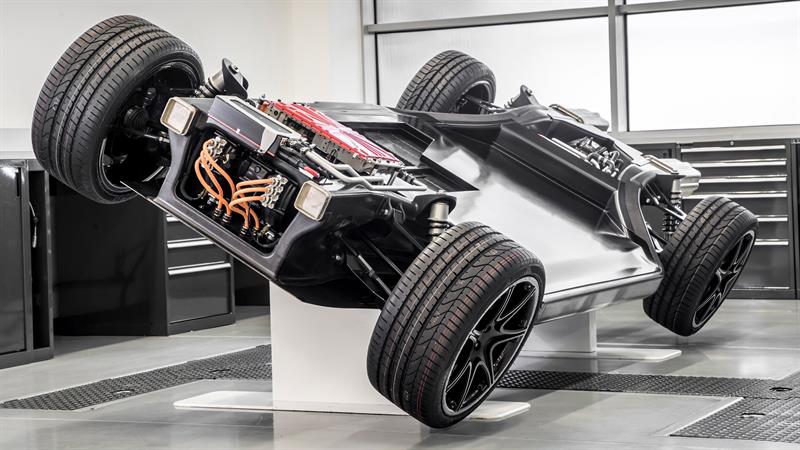 Dave OudeNijeweme, the APC's head of technology trends says: "Most future powertrain options require substantial battery capacity, but the environmental impact of these systems cannot be controlled through traditional vehicle-focused regulation.
"This means a different approach to decision making is required, even before we consider trends in the availability of raw materials. The Roadmap will be of value to decision makers across many sectors, providing insights into areas of growing complexity and illuminating the impact of new business models such as mobility-as-a-service."
Electric machines
Likewise, costs are forecast to decline from $10 per kW to $4.5 per kW by 2035, while power density is expected to quadruple from the current 7kW/l to 30kW/l by 2035. Key to this, the APC says, is the introduction of alternative winding materials, while additive manufacturing has the potential to remove the need for dedicated winding processes.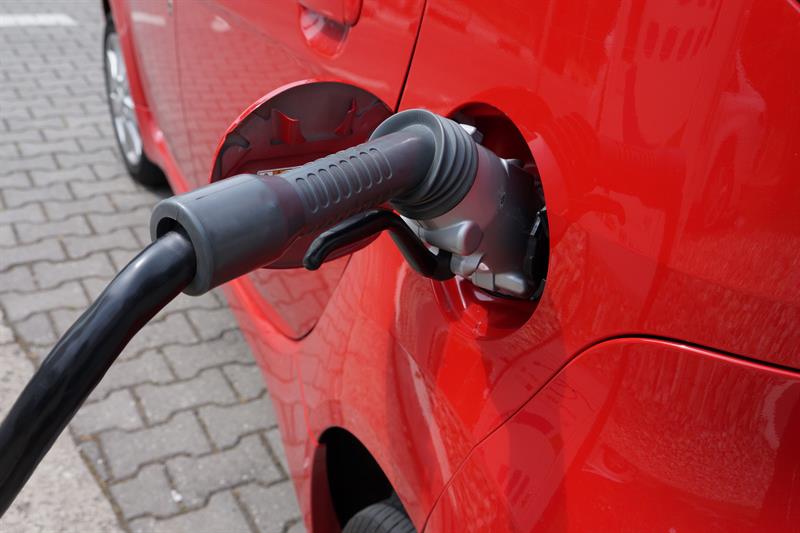 Power electronics
Very high levels of integration are also predicted in electric drives, with the e-machine, transmission and power electronics coming together to create a single, light-weight, tightly-packaged and lower cost unit with greatly reduced complexity.
"These units operate in an exceptionally demanding environment that is a great example of the critical importance of 'automotive grade' to ensure durability," explains OudeNijeweme. "Part of the role of the APC is to help innovators from outside our industry understand these requirements and to set-up programmes and partnerships that lead to the exceptionally robust yet light-weight and affordable technologies our industry excels at."
Thermal propulsion systems
Growing electrification presents new approaches for internal combustion engine design. While some vehicle manufacturers will achieve ultra-low emissions by developing increasingly sophisticated internal combustion engines (ICEs), others may choose to simplify engine design by focussing on optimisation of a narrow operating region. This will enable greater levels of synergy between the ICE and powertrain electrification and permit further optimisation of the engine, such as the use of novel combustion cycles.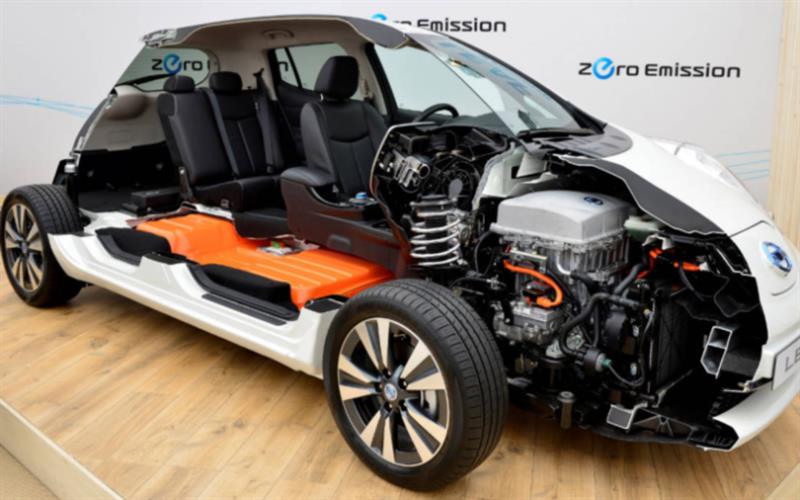 Lightweight vehicle and powertrain structures
With increasing vehicle content and safety requirements, weight reduction continues to escalate as a priority for all vehicles regardless of propulsion type. The report identifies design, materials and processes as each having the potential to save vehicle weight through better optimisation and emphasises the need for new approaches to design and analysis that allow full advantage to be taken of developments in materials and joining technologies.
Underpinning many of these roadmaps is the huge electrification opportunity for UK companies. The APC calculates that the market will be worth €30bn by 2030 since the vast majority of lightweight vehicles will require some form of electrification. However, it says the window of opportunity is small as the automotive industry is only two full vehicle lifecycles away from this date.
The APC was originally conceived as a project with a 10-year shelf-life, however discussions have begun between government and industry to sustain the APC beyond 2023 as it has demonstrated its benefits in 'de-risking' innovation and helping the UK's automotive R&D from avoiding the dreaded valley of death.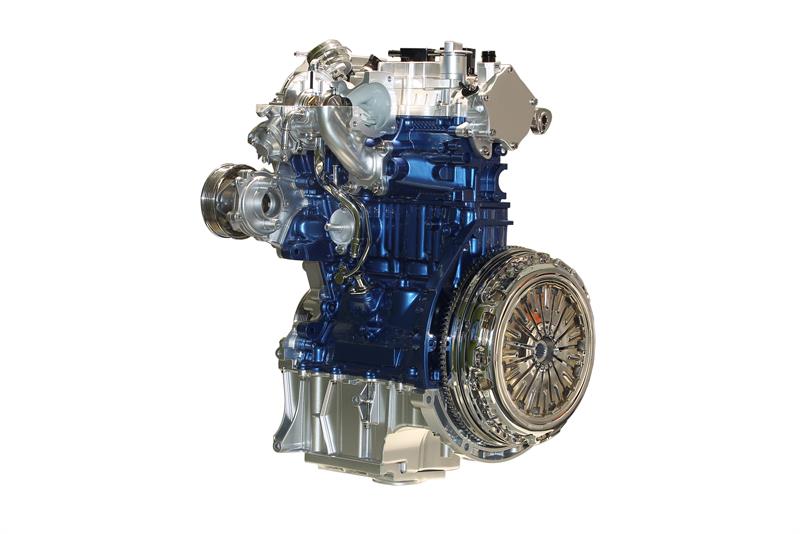 Constance concludes by calling for closer and wider collaboration between innovªtors, government and the transport sectors: "How can the UK's chemical sector help accelerate automotive battery development? How can our steel industry help progress advanced traction motors?
"In a period of unprecedented change in the automotive industry, we expect these roadmaps to facilitate activity between the key organisations operating in these fields as well as helping those businesses and researchers in adjacent sectors to understand and engage with the automotive industry changes.
"The true value of the roadmaps will only be realised if organisations work collaboratively to deliver the technologies the community has identified."
On the roadmap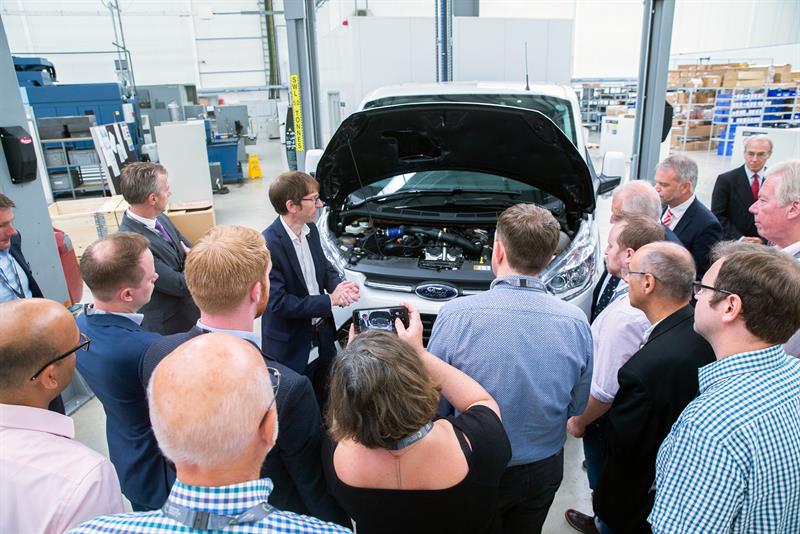 Accompanying the launch, several companies presented how they have benefited from collaborating with the APC to commercialise their projects and how the roadmaps have helped them identify opportunities.
Among these, the APC provided match funding for JLR's High Volume E-Machine Supply (HVEMS) project. HVEMS was a three-year, £11.1m project that investigated what is required to manufacture electric machines in high volume in the UK.
With Prodrive, the APC provided funding of £4.7m for a project to convert a diesel-engine Ford Transit into a plug-in hybrid electric vehicle (PHEV) . The PHEV's CO2 output is rated at less than 50g per km, with a pure battery range of 50km and a total range of 500km. It is currently being trialled in London and Ford plans to put it into series production in 2019.
Williams Advanced Engineering is assisting with the engineering integration in Aston Martin's first all-electric model, the RapidE, that will enter production in 2019. The two companies led a consortium in a successful bid for APC funding which will be used to build a high-performance, low volume, flexible battery manufacturing facility to produce the battery for the RapidE.
The UK Battery Industrialisation Centre (UKBIC) plans to operate a 20,000m2 battery prototyping plant in the UK by 2020. This giga factory will be able to manufacture lithium-ion anode and cathode materials as well as chemistries such as solid state, sodium iron and silicone-based electrodes.
Siemens Automotive Symposium
Consumers want high quality products when they need them and with as much customisation as possible. Typically, the automotive industry has moved at a slower pace than other consumer goods manufacturers when it comes to these factors, but now digitalisation is transforming this sector.
Siemens' recent automotive symposium at The Manufacturing Technology Centre in Coventry showed how industry is reacting to future trends in design and manufacture in parallel to the APC laying out its Roadmap.
Perhaps the company furthest from the traditional automotive model was Uniti, a Swedish eldectric vehicle startup looking to disrupt the industry in a similar way to Tesla. The company's founder and CEO, Lewis Horne said: "We barely have engineers within the company and no hardware even though we're a hardware startup. We just have a digital backbone and a bunch of licences."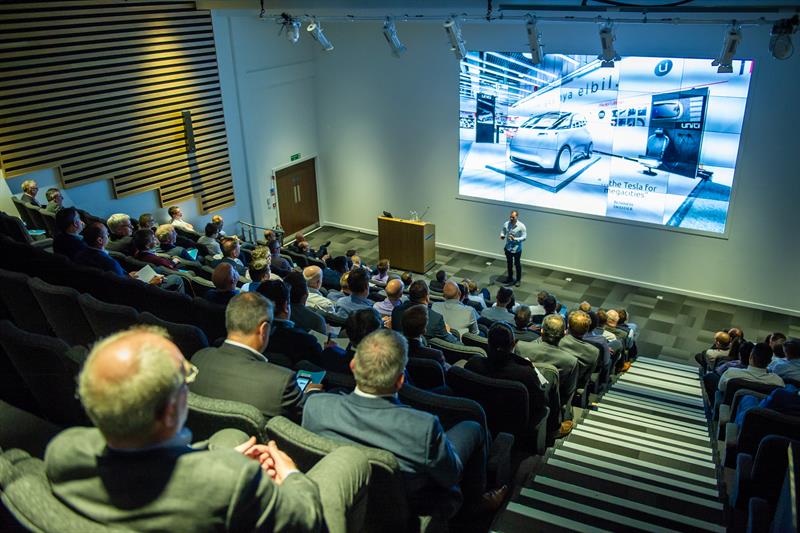 According to Horne, this digital backbone, made up of Siemens' PLM and NX CAD software, was Uniti's 'digital asset', helping them to get the best designers and engineers in the world working for them across the value chain.
So far, Uniti has only produced a few prototypes but Siemens is helping build a state-of-the-art, fully automated factory in Sweden with a production capacity of 50,000 units per year. The first cars are expected to go on sale in 2019.
"Theoretically we won't have to have humans. You could have the lights turned off in the building," Horne says. "Previously there were billion-dollar factory set-ups, now, it's a bunch of our engineers sitting with Siemens engineers working with software."
Since December 2017 Uniti has received €50million in pre-order sales, 90% of which have been made online. The other 10% have been made through virtual reality viewings and 'test-drives' in Swedish electronics retail store MediaMarkt.
Uniti's business model looks to be something the wider automotive industry could adopt. In fact, luxury marques like McLaren and Aston Martin are beginning to use VR technology in their showrooms to show customers what the various interior and exterior details and materials will look in real-life lighting conditions.
Indeed, Siemens' automotive solutions manager, Steven Dom says: "Vehicles are getting more complex. BMW for example have built front-engine, rear-wheel-drive cars for around a century. Jaguar and Mercedes used to build two or three models, now they're producing many more."
Dom continues that hybridisation and electrification are the reason for this. Customers want, and governments and regulators demand, lower emission vehicles. As such, the architecture of these vehicles has had to change with the removal of the ICE from fully-electric models and the addition of batteries and electric motors to both electric and hybrid vehicles as well as the increase of electronics in the drivechain and the infotainment system.
Materials is another emissions-saving area and Steve Grant from Siemens PLM explained how the company has used its partnership with F1 teams like Renault to design lightweight fibre-reinforced composites in Fibersim that can also be fed back into road vehicles.