I've heard it said many times that a good apprenticeship is worth two degrees. Top flight apprenticeship schemes are, these days, as valuable as red brick university placements. Savvy students, with opportunities to study in higher education, are instead opting for apprenticeships at well-known firms.
Apprenticeship schemes are generally oversubscribed, especially engineering ones, meaning that many companies are choosing to expand and invest in apprenticeships as firstly they are well proven to add value to a business, and secondly industry is increasingly taking the skills gap in to its own hands.
One of the big names in UK engineering, BAE Systems, is a case in point, having recently opened a £15.6 million Aerospace Skills and Training Academy in Samlesbury, Lancashire.
Opening the facility was Gadget Show's Jason Bradbury, himself passionate about UK Skills. He said upon opening: "If I won the lottery and had £15.6 million, this is exactly what I'd spend it on! It is like Iron Man's bunker in here!"
The centre is huge, spanning 7400m2 on the former Samlesbury Aerodrome, with links back in the formation of the UK's aircraft industry almost 100 years previous. With 26 modern, light and airy classroom facilities, the academy has been designed and built from scratch over three years utilising the knowledge and experience of the company's training staff, many former apprentices themselves, to provide the very best modern learning environment.
It mirrors the latest advanced manufacturing technologies and factory layouts used at BAE Systems in real service including robotics, 3D printers, a virtual reality 'cave', a composites cleanroom, electronics and welding facilities. In early 2017, the Academy will also accommodate a Hawk jet trainer for apprentices to understand the engineering complexity of an actual aircraft.
As top brass and media were shown around the site, confident, mature and knowledgeable apprentices gave short talks about what they are doing, what it means to them and how they fit in to 'the business'.
"There is some real skills and we have a real pipeline of talent coming through," said Dave Holmes, an apprentice at the firm. "We've got the best instructors, transferring this knowledge and preparing us for life in the business."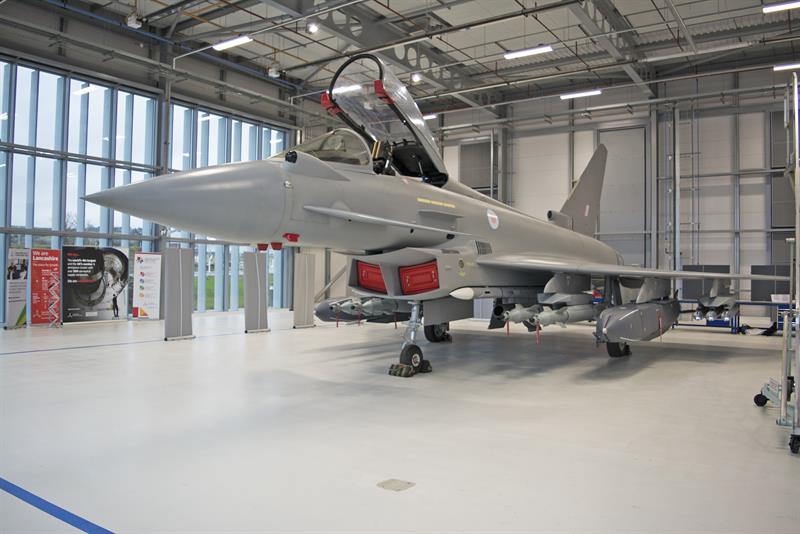 From the senior management to apprentices, a running theme seemed to be that everything was explained and reference back to 'the business'. The reason why was best explained by instructor, Chris Toulmin. He said: "We want to make apprentices aware of how they fit in to the larger picture of the organisation, and where an activity fits in to what we do."
During the first year, apprentices undergo intensive training to give them a good grounding in engineering's various disciplines on both the design and production side. These include work on wiring looms, CAD, CNC machines, work with robotics and fabrication.
During this time, they will be giving 'life skills' such as how to wire plugs and light switches around the house. This quickly progresses to making wiring looms that are the same as those used on fighter aircraft. They also have to carry out numerous machining exercises such as machining a cube within a cube within a cube within a cube from a single solid piece of metal.
"It is an exercise on accuracy on programming a CNC machine," explained Tony Hitchen, engineering apprentice trainer at BAE Systems. "One mistake and it all goes wrong. It is a challenge. One wrong coordinate and you've had it."
All of these skills are taught with problem solving and critical thinking in mind. For BAE, it is not just about teaching specific skills, it is about creating well rounded problem solvers – so getting apprentices to think laterally about problems, as engineers.
Toulmin added: "That's really important for us as we want to create innovative thinkers. This is the underlining principle of everything we do. We don't just want a machinist or fitter, we want people to seek out ways to improve what they do and we do throughout the business."
One of the notable things about this apprentice scheme is that is designed by ex-apprentices for new ones. Former apprentice, now managing director of BAE Systems Military Air & Information, Chris Boardman, explained: "We know, as a business, we have to continue to innovate… we are only going to be able to achieve that if we have the right people with the right skills."
All the exercises and training feature the same CAD packages, CNC machines and wiring looms that are used in the wider organisation. For examples the looms in the in the training centre are the same as those that are used within the cockpit of a Typhoon.
It harks back to the systemic thinking that is endemic within the apprenticeship programme. Apprentices are continuously made aware of how a certain activity fits in to the wider organisation, and why it is important.
"It helps them release their value and gives them confidence," said Holmes. "We've also started doing 'Innovation Fridays' where we give apprentices real problems from the business either because there is not enough resource or no one can solve the problem. It offers a fresh set of eyes and mind set as well as giving apprentices an appreciation of what is going on in the business and the real problems we face."
Eyes on the future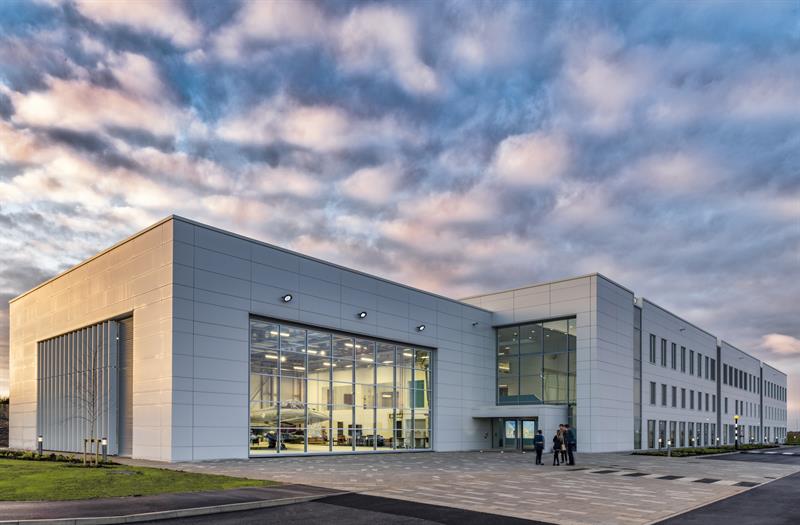 The use of both virtual reality (VR) and augmented reality (AR) is also beginning to feature at the academy. The virtual reality room is about as fully immersive as money can buy and allows apprentices to work in and around highly technical fighter aircraft without the worry of getting something wrong.
"They can be completely competent in doing a job, as they've done it a 100 times virtually," explained Holmes. "But they might have never touched a piece of carbon fibre before. So lot of new technology is coming in to change the way we do things."
Here BAE recognise that industry and tomorrow's workforce are changing. While grounded, time honoured, engineering principles are still a backbone of training, new technologies like AR are key in keeping innovation current.
"Young people look more towards tablets and technology, and we are going to be the people moving the business forward to Industry 4.0," said Holmes. "We hope to enable apprentices to use tablets so they can go up to a work bench, scan a 2D marker and all of the instructions will be on the screen, in CAD, showing them visually what to do."
At the end of the first year, the apprentices 'innovative' abilities are put to the test as they are giving free-rein to design and manufacture something themselves. By this point the apprentices have a variety of skills to call upon having learnt about machining, electrics, electronics, CAD packages, 3D printing and more.
"We have to come up with an idea, design it and then produce it – from scratch to a finished product," said Mike Croot, a 34-year old former financial advisor, who recently completed his first year of training at BAE.
On show were a variety of different, but technically impressive, examples including a 3D printed spider-bot, the famous Nokia snake game replicated using a micro-controller to operate an LED matrix, and a persistence of vision device that spells out BAE Systems.
"For us, this is where we get a lot of satisfaction at the end of the first year," explained Croot. "We have all worked quite hard learning all these new skills and this is where we get to put them in to action."
At the end of the first year, apprentices then go in to their specialist chosen area. However, as we were frequently reminded, everyone is always learning and this is something that everyone at BAE is keen to remind all of its staff, both young and old.
While fighter jets and amazing facilities, as well as the name itself, help BAE's apprenticeship scheme remain one of the best examples in the UK, it also serves as a benchmark for others looking to take on apprentices.
Its programme is reasonably transparent and should be a port of call for anyone, or any firm, looking to take on apprentices, or improve their current scheme to get the same value that the UK's flagship defence and aerospace firm seem to continually reap.