While AM is still viewed as a relatively young industry, both aerospace OEMs and aircraft interior OEMs have actually been leveraging the most common additive manufacturing technology, Fused Deposition Modelling (FDM), for the better part of 30 years for prototyping. Fast forward a few decades and today the portfolio of FDM materials is expanding to meet the stringent requirements necessary to make interior aircraft parts flightworthy, while the level of repeatability achievable by high-performance systems enables production of parts with consistent performance.
One of the greatest challenges faced by aerospace manufacturers looking to 3D print flight-ready parts is of course certification. While this and material performance have been barriers to wider adoption in the past, huge progress has been made in recent years in material development and specific solutions for aerospace.
There are now a number of aerospace-grade materials that comply with the traceability standards outlined by regulatory agencies. For example, Stratasys certification grade filament based on ULTEM 9085 resin is FST (flame, smoke and toxicity) compliant, which was key to achieving Airbus material certification. Another example is Antero 800NA material, which is based on the highly chemical resistant PEKK thermoplastic, making it appropriate for those parts of the aircraft exposed to fuel or hydraulic fluid.
Having materials that meet the required properties of in-flight applications is essential, but production technologies also need to be trusted.
Part of building this trust is demonstrating a level of repeatability that can provide the basis for industry standards. Repeatable performance simplifies qualification and enables the development of process specifications that can be certified as easily as a more traditionally produced part.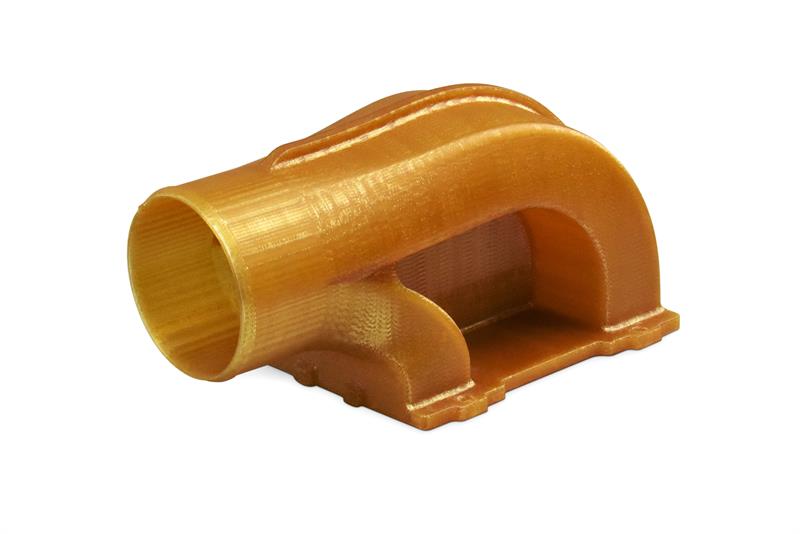 To further increase accessibility, we have identified the need for a product specification and qualification data available in the public domain that meets the expected standards of the aerospace industry. For aircraft interiors, we have worked closely with America Makes, the US Air Force, the National Institute of Aviation Research, and the FAA (Federation of Aviation Administration) to produce the Aircraft Interior Solution (AIS). This package provides customers with all the information necessary to manufacture parts with ULTEM 9085 resin that will perform with highly consistent results.
While certification is crucial, having the capacity to produce high performance thermoplastic parts that can be fully characterised and trusted to have consistent mechanical and geometric properties is also vital. If a lightweight 3D printed thermoplastic part can perform in the most demanding and rigorous applications like a traditionally manufactured counterpart would with its additive benefits of design freedom and supply chain flexibility, it's easy to see why aircraft manufacturers are increasing their use of FDM technology within the production process.
These are just some of the developments that underscore the exciting turning point that the industry is at right now – where the technical maturity of FDM machines and materials isenabling aerospace manufacturers to move beyond prototyping and tooling applications and into the production of certifiable production parts at a scale rapidly increasing year on year. Indeed, there are already tens of thousands of interior aircraft parts flying today that have been produced using FDM.
AM is already having a significant impact in use cases where retrofitting or reducing manufacturing lead times are a priority. When we look at the needs of the industry today, the benefits of AM are not just felt in prototyping or concept vehicles, but in changing the economics of part production.
Traditional inventory and part production can be time and cost intensive, and what we frequently see in the industry is stockpiling of 20 years' worth of spares when a part goes out of mass production in order to avoid the expenses of retrofitting. AM can lead to a much more efficient approach, with the digitisation of spare parts allowing much greater flexibility for operators.
This is because, rather than design decisions being based around complicated manufacturing processes or the limitations of tooling, AM parts can be designed optimally for their end use and result in a more efficient aftermarket at the same time.
For example, BOOM Supersonic uses a variety of Stratasys FDM equipment, including an F900 3D Printer with the Stratasys Aircraft Interiors Solution, for the design and production of its XB-1 test vehicle. The XB-1 is intended to lead the way to Overture, the world's first new commercial supersonic aircraft since Concorde. BOOM is utilising AM to produce dozens of prototypes, tools, simulator components, and parts for the XB-1, significantly accelerating the development process.
The flexibility of AM's high-performance, low-volume manufacturing also allows the creation of complex shapes without the geometric restrictions of tooling and moulds, opening up in-cabin applications that can really differentiate customer experiences. As lower-volume production becomes more economically viable, manufacturers can create customised parts that are intended for specific classes within aircraft.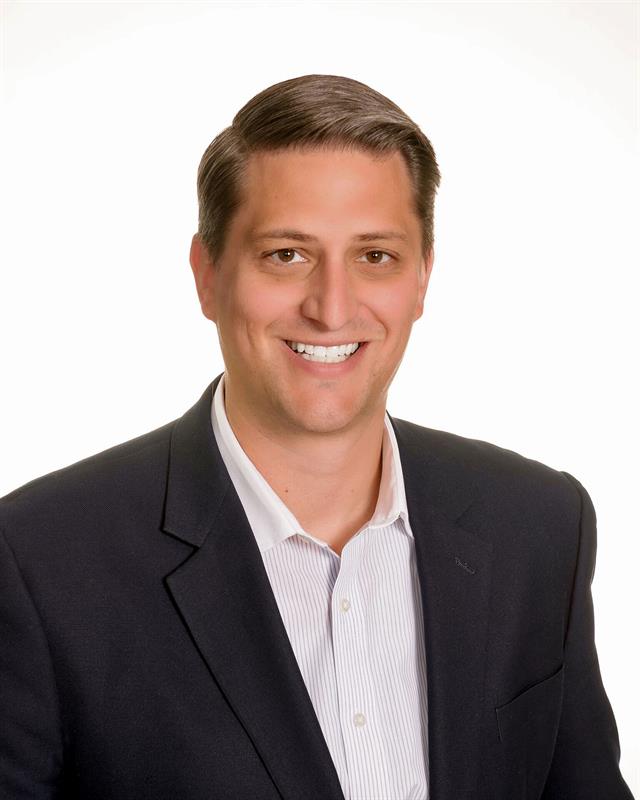 For instance, customers can print their branding and logos on aircraft components or integrate unique decorative features, giving each airline or aircraft personality. Where previously we've seen this done in some VIP private vehicles, this can now be cost effectively applied to commercial aircraft. This personalisation can even benefit pilots: China Eastern Airlines printed a common mount for their electronic flight bags so pilots can mount their tablet the same way regardless of aircraft.
Some of these applications are quite complex. Diehl Aviation recently utilised FDM technology to produce a curtain header – an enclosure that sits above the curtain rail separating classes onboard. Traditionally the enclosure was constructed using several layers of laminated fibreglass and required specialised aluminium tooling, which was time-consuming and costly. Diehl was able to assemble this part from 12 3D-printed thermoplastic components, drastically reducing the tooling costs and saving hours of workforce time. This piece is actually the largest fully 3D-printed passenger aircraft part ever produced and is being line-fit into A350s.
Author profile:
Scott Sevcik is VP aerospace business segment at Stratasys