According to a survey by the UK Commission for Employment and Skills, despite the engineering sector contributing around 27% of the UK's GDP in 2014, more than 55,000 engineering jobs go unfilled every year. This trend is projected to cost the economy £27billion by 2020.
With UK companies reportedly faring better than expected after Brexit, how is it that the skills gap isn't being closed and what can be done about it? "It's no secret that one of the key issues we need to address in engineering is the low proportion of women entering the industry," explained Paul Jackson, chief executive of EngineeringUK: "We need 1.82million people with engineering skills by 2022 in order to keep up with demand."
The engineering community is working to create a more diverse workforce and to boost the numbers of girls joining engineering. There are many national programmes and events held across the country promoting STEM subjects and careers to young people, including Tomorrow's Engineers Week which will be well under way by the time you're reading this.
Jackson added: "Tomorrow's Engineers Week highlights the amazing work produced by female engineers who play a pivotal role in our everyday lives. We want girls to understand they have the same opportunities as boys in this exciting and creative industry."
Tomorrow's Engineers Week is run by EngineeringUK and The Royal Academy of Engineering with support from many other organisations across the country. Schools, universities, companies and institutions come together to find creative ways to highlight the huge range of careers that engineering encompasses through hands-on events as well as online content. The ultimate aim of the initiative is to double the number of graduates and apprentices entering the industry.
One of the big pushes being made during Tomorrow's Engineers Week 2016 is to shine a spotlight on 'hidden engineers' who work in careers that young people and their parents may not even consider to include engineering.
"We need more work experience and summer placements," said Helen Cavill, manufacturing engineer at TTP Labtech. "It's really important for companies to put the time and effort in to have someone come in and see what the job's about. I've had several work for me and it's really rewarding when you hear that they have chosen to study engineering subjects at university because of the time they spent with you. It's getting that practical experience that really helps."
The Crossrail project in London set a target to recruit 400 apprentices over the lifetime of the project. This included the contractor companies working on the project employing a certain number of apprentices depending on their budget.
Andrew Dempsey, media relations manager at Crossrail, explained: "That was the first time that kind of model was used in industry and we've smashed out target, we're now at over 600 apprentices. 27% of those who joined in the last year were women, which is far higher than the industry average."
The government will apply this model to future projects including Tideway, HS2 and Hinkley and aims to reach gender parity in the construction industry by 2030.
Another barrier for attracting women into engineering is the stereotype of what an engineer is and does. Typing 'engineer' into a search engine brings up countless images of people, predominantly men, in hard hats.
Juliet Murray, track field engineer at Crossrail, said: "I have seen diversity improve massively, the first company I worked with was a very small consultancy, I was one female engineer in a team of 20. Now, within our Crossrail team, there's five female engineers in a team of around 20."
Murray added: "Some of the health and safety boards on our sites show women in safety glasses and you just feel like you belong. I think it's important that Crossrail is promoting the women on the project, especially women in senior management positions."
Monya Alkhalisi was a design engineer with Bechtel, and has progressed over the last 10 years to become manager of a project at Gatwick Airport. She said: "I'm a member of the IMechE and some of their events have female engineers presenting. It's important for 15 and 16-year-old girls to see themselves represented and think that it could be them in 10 years doing well in their career and thinking engineering is a cool industry to be involved in."
Tomorrow's Engineers Week, as well as all the other national events and programmes, needs help to carry out its events across the country. From providing speakers in schools to manning a stall at an event or stewarding, all it takes is to send an email to get the ball rolling.
Alkhalisi, Cavill and Murray all work for companies that have some form of social engagement, either through apprenticeship schemes, arranging visits to schools or having children visit their places of work. These programmes not only raise the profile of their companies, but also help to close the skills gap.
"I just like being an engineer," said Cavill. "The fact that I'm female is kind of irrelevant to me but if that inspires more young girls into this exciting industry then I'm happy."

Helen Cavill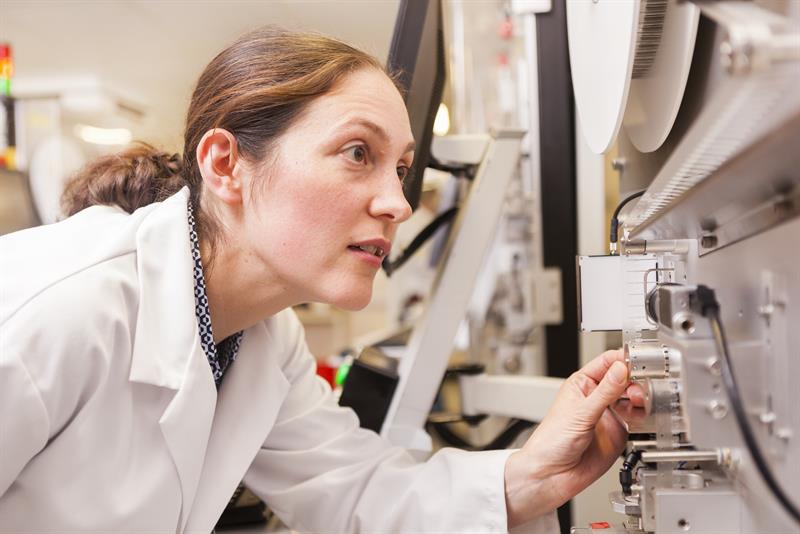 Helen always had an interest in maths, science and how things worked. While at school, she went on a week's work experience at Siemens Gas Turbines, seeing engineering up close convinced her that engineering was what she wanted to do.
During A-levels she took part in the Engineering Development Trust's (EDT) Head Start scheme, attending engineering lectures and practical sessions.
Helen then signed up for the EDT's year in industry scheme, making automotive body casings in an iron foundry.
In 2009 she graduated from Cambridge with a degree in Manufacturing Engineering.
Helen spent six years working at plastic bottle manufacturer, M&H Plastics, investigating and resolving complex technical issues.
In 2015 she won the IET's Women's Engineering Society Prize which has given her more opportunities to spread the word through her STEM ambassador roles.
Helen has just started in a new role at TTP Labtech, makers of liquid handling machines for the medical industry.
Juliet Murray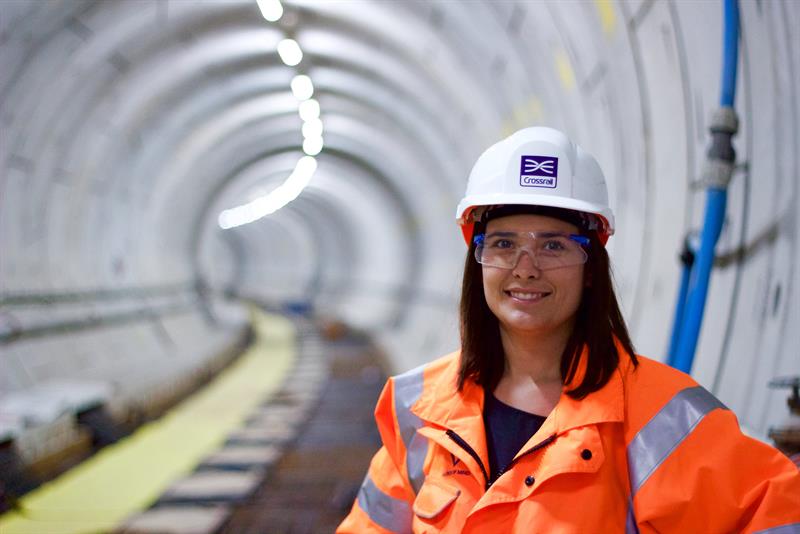 Juliet hadn't considered engineering while at school in Australia, but signed up to a summer course that offered subjects that enabled her to apply for a degree in civil engineering.
Her first job was with a small engineering consultancy where she felt she was giving something back to the community through the projects she worked on.
Juliet moved to the UK in 2013 and worked for Balfour Beatty in the London Underground.
For the last 18 months she has worked as a track field engineer on the Crossrail project where she splits her time between the office and being on-site.
Juliet is involved with the Young Crossrail programme, showing groups of school children around the sites where they can see what engineers do and promote the idea that engineering can be a job for women.
Monya Alkhalisi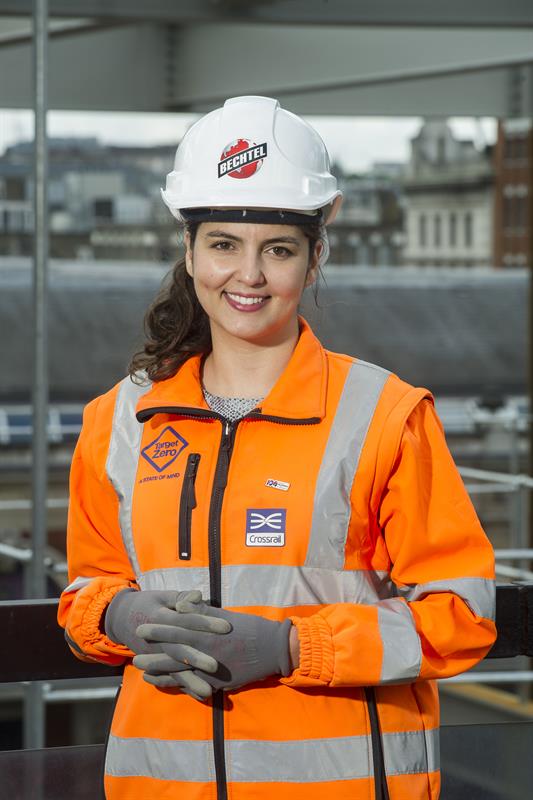 Monya grew up in Morocco and enjoyed subjects like physics and chemistry. She was encouraged into pursuing a career in STEM by her parents.
She graduated with a degree in Mechanical Engineering from King's College London in 2006 and has worked at Bechtel since then, starting out on its graduate programme, in oil and gas, mining and infrastructure, working in Italy and Canada as well as the UK.
Monya became a chartered mechanical engineer in 2010 and moved into engineering and design management roles, including working on the Crossrail project. She is now a project manager at Gatwick Airport.