Where will bearings evolve next? Will it be an innovation in machinery that will require the bearings industry to react, or will a new bearing type facilitate the invention of better machines?

Dr Steve Lacey, engineering manager at Schaeffler, said: "In recent years, there has been a significant increase in the demand for roller bearings that, even under extreme operating conditions – including lubricant starvation, highly corrosive or high temperature environments – still provide a long operating life and optimum performance."
Selecting a suitable material or heat treatment process for bearings often requires advice and guidance, normally from the manufacturer of the bearings. Selection depends on the application itself and the specific environment in which the bearings will operate. This means a number of factors require careful consideration, such as the mechanical, chemical and thermal requirements placed on the bearings, as well as lubrication conditions, particularly if the application requires dry running bearings.
There is a key role here for the type of materials used for the various bearing components (rings, rolling elements, cage, etc.) and how these interact. Some of these materials are industry-recognised standard steels, but others may need to be specially developed by the manufacturer or might involve special surface or heat treatment processes to give the material a certain set of characteristics that are deemed critical for a certain application.
Dr Lacey continued: "For most industrial applications, standard hardened rolling bearing steel is sufficient. It is treated, which provides consistent hardness distributed over the circumference and cross-section. The main attributes of this material are high hardness and wear resistance, as well as good resistance to over-rolling."
Roller bearings made from this hardened steel are said to withstand operating temperatures of 120 to 200°C. There are variations of this material, including bainitic hardened steel which reduces the risk of crack formation. Carbonitrided steel is heat treated to provide excellent stability and hardness in the outer functional layer by having increased residual austenite content. This quality is especially suitable for use in applications with a high risk of contamination.
For industries such as aerospace, bearings manufacturers are required to provide special materials and heat treatments due to the extreme conditions the bearing will operate in. For example, M50 steel is used in main shaft bearings and turbine rotor bearings on aircraft engines. This meternsitic hardened material provides thermal stability up to 400°C and increased toughness at high operating speeds. Even harder than these are M50NiL steel which can be subjected to high loads, very high rotational speeds and have a high tolerance to damage.
Oxide-based ceramics, such as zirconium oxide, are used where current insulation as well as wear resistance is required. These sintered materials can be used in temperatures up to 600°C and is normally used for rolling elements that come into contact with steel-based bearing rings and used in low-load, dry running and corrosive environments like electric motors for car windows.
Silicon nitride-based ceramic rolling elements are suitable for use in food processing applications and machine tool spindle bearings. The main advantages of this material are its low mass and ability to withstand operating temperatures up to 700°C as well as high speed capacity, current insulation, very high wear resistance, reduced friction and increased grease operating life.
GGB Bearing Technology's DU bearings turn 60 next year. In 1956 Glacier Metal Company, GGB's predecessor, introduced the world's first self-lubricating metal-polymer plain bearings.
The DU bearings are comprised of a steel backing for mechanical strength and a porous, sintered bronze interlayer impregnated with PTFE and lead for high wear resistance and extremely low friction properties.
Over the years since this initial breakthrough, GGB's experience in polymer processing and compositional formulations have led to a series of self-lubricating metal-polymer bearing products that offer further advances in performance.
These advances have resulted in a range of stronger, more durable and environmentally friendly lead-free bushings and bearings that perform well under harsh conditions in both dry and lubricated applications.
For example, the DX series that followed was the first thermoplastic lined bearing material which provided improvements in wear resistance and load carrying capability, especially for greased and oil lubricated applications.
Recently GGB has developed DP4 and the bronze-backed DP4-B metal-polymer bushings, originally developed for automotive shock absorbers, these bearings are now used in virtually all applications from aerospace to the food and beverage market.
GGB's DP31 PTFE bushings provide low friction as well as resistance to wear, fatigue, flow erosion and cavitation. Typical applications include fuel injection pumps, power steering pumps, compressors, engine valve-train bearings, struts and shock absorbers, hydraulic cylinders, transmission bearings, and hydraulic pumps and motors.
Igus has pioneered plain bearings made from a polymer material called iglidur; these are lubrication-free and need no additional maintenance. They are also versatile, with a different colour-coded grade for virtually all industry sectors that require a product to withstand extreme temperatures and harsh chemicals.
Certain industries are switching to plastic plain bearings due to their dry-running nature because they are clean, grease-free, light weight and wear free. These qualities all add towards saving costs and increasing efficiency.
"The latest innovation we've implemented is in 3D printing," said Rob Dumayne, director of energy chain systems and bearings at igus. "Bearings made out of our I3-PL SLS filament material show comparable strength and durability as our core iglidur product range while featuring higher tolerances and a better finish."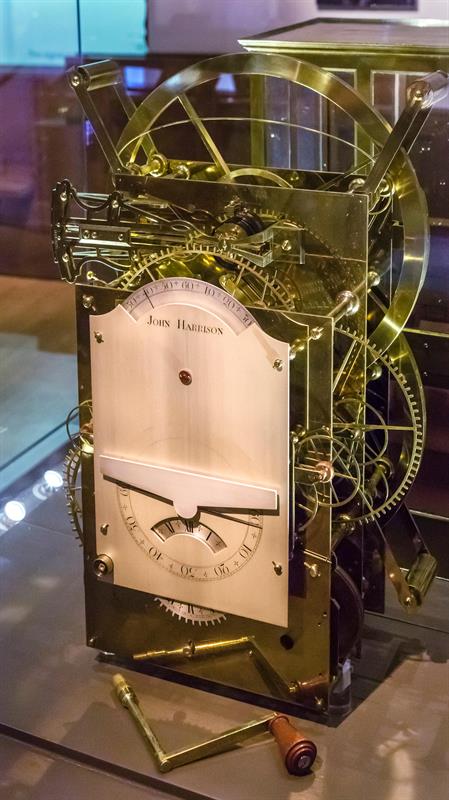 Ancient solutions


Bearings are as old as mechanical design itself, and may even predate the invention of the wheel. It is often claimed that the Egyptians used roller bearings in the form of tree trunks under sleds to move the massive stone blocks used to build the pyramids.
However, the first recorded use of a roller element bearing comes from 40BC; a wooden ball bearing supported a rotating table found in the remains of Roman ships in Lake Nemi, Italy. Leonado da Vinci incorporated drawings of ball bearings in his design for a helicopter in the 1500s. One hundred years later, Galileo proposed a way to prevent friction in these designs by enclosing the balls or rollers in a cage, which was put to practice by John Harrison in his H3 marine timekeeper (left) in the 1740s.
High performance bearings for high speed trains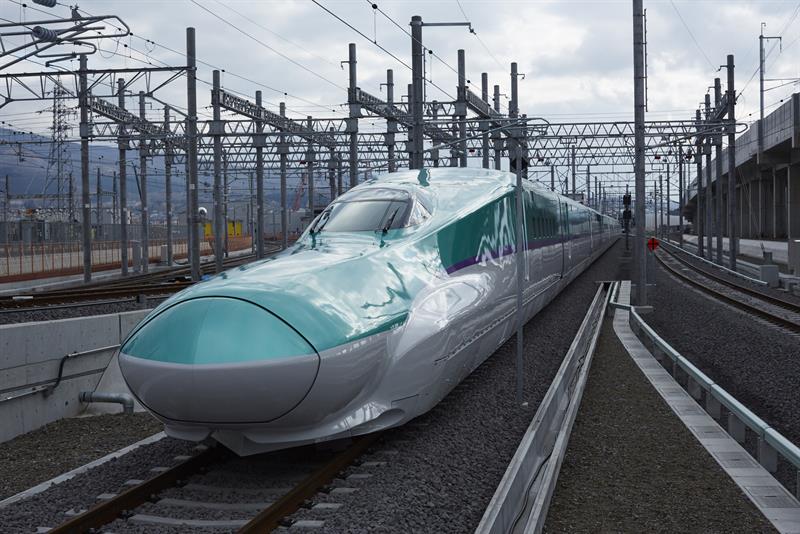 A range of high performance bearings from NSK have been selected for a prestigious new high speed rail project in Japan. The bearings have been specified for the H5 rolling stock to be deployed on the Hokkaido Shinkansen high speed rail line being constructed between Shin-Aomori and Sapporo – the initial section of which is due to open in March 2016. The trains are said to reach speeds of around 200mph.
Hokkaido Railway Company selected NSK's oil bath, double-row cylindrical roller bearings for the axles, a product that can facilitate high speed rotation while generating very little heat. Ceramic-coated insulated bearings were chosen for the main traction motors. The proven safety record and lightness of these bearings is claimed to boost reliability and help prevent electrical pitting on the rolling surface.
NSK has supplied bearings to all variants of Japan's Shinkansen rolling stock since the initial '0 Series' was launched in 1964. A half-century track record of performance, reliability, comfort and safety, even in the severe cold and snow of Japanese winters, proved to be highly attractive to Hokkaido.