DtM is recognised as an international leader in human-centred design, rapid prototyping and low-volume manufacturing, which allows the team to deliver breakthrough global health technologies to niche markets at a fraction of the traditional R&D investment.
For DtM, rapid prototyping is crucial. The process gives the company the freedom to experiment with numerous iterations of the overall medical device form factor, user interface and key components. And, with the right hardware, this process reduces product development time.
DtM recently started using the Lenovo ThinkStation P900 series, which allows them to generate three or four renderings in the time it used to take to do one. This turnaround is mission-critical to ensure the team can more quickly conduct user-testing in the field with doctors and patients to ensure they're delivering what they really need.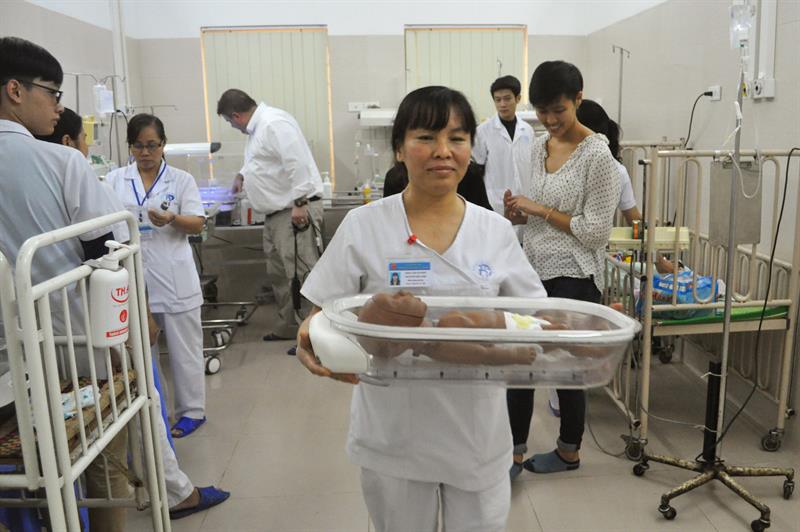 One example of this collaboration is DtM's work with medical device company Medical Technology Transfer and Services (MTTS). Since 2009, MTTS has used its local connections to direct DtM to hospitals in need for testing new medical devices. Now, DtM comes back to those hospitals to test new device prototypes knowing doctors and patients will provide honest feedback that results in speedy adoption.
Over the years DtM has developed several notable devices including; Pelican, a portable pulse oximeter that allows low-skilled community health workers to quickly diagnose newborn pneumonia; Otter, a simple and easily cleaned newborn conductive warmer helping prevent hypothermia; and Firefly, a newborn phototherapy device for low-resource hospitals helping treat jaundice, which has been used by over 35,000 newborns in more than 20 countries to date.
Based on experience, DtM has learned that people aren't going to use a device unless it works within their context. Medical device standards are often written for US, European and Japanese use but when devices are placed in a rural hospital in Africa there are often challenges to local adoption. For instance, large pieces of equipment with tiny casters assumes smooth floors and working elevators, which are often uncommon in underprivileged countries. To ensure products meet the needs of communities, DtM takes three steps: identify the opportunity, conduct design research and build partnerships.
First, the team looks at how the design of a device contributes to healing sick patients. Then the team researches everything including how to solicit feedback from countries that do not speak their language. To get the answers they need, the DtM team must know how to work with translators, frame questions and understand techniques for illuminating gaps between what people say and what they really do.
"One of the biggest challenges we see is that needs don't always equal markets." says Timothy Prestero, CEO of Design that Matters. "There are disconnects between the organisations or individuals that fund healthcare, those that select the medical equipment and those that use it.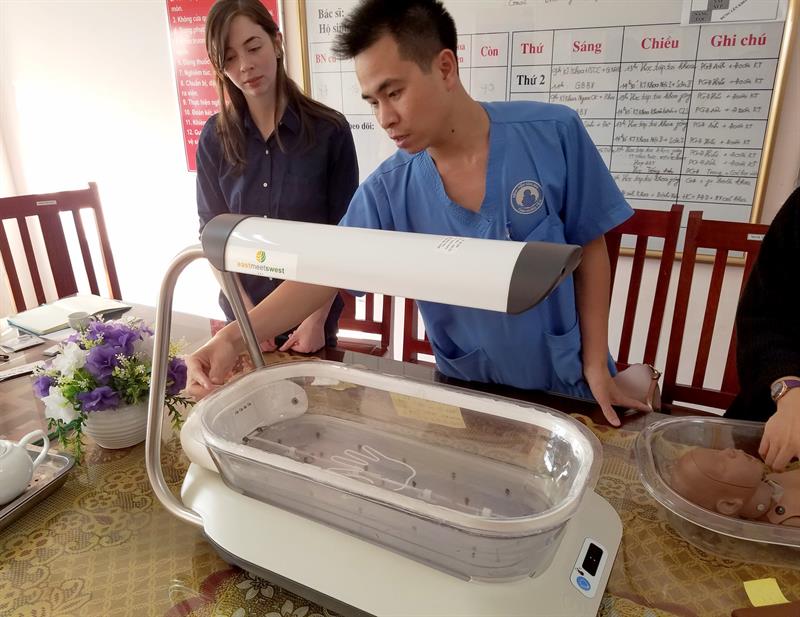 "On top of this, hospitals routinely receive donations of equipment they cannot use. In fact, the World Health Organization estimates that up to 80% of donated medical equipment is never used."
To combat this issue, Prestero and his team work closely with people in the communities they serve to ensure that every stakeholder is involved from the very beginning to avoid any miscommunication between the creators and the users. With this in mind, the team is able to consistently provide devices that meet the needs of those they serve.
To design these life-saving devices, DtM requires technology and hardware that is reliable anywhere – from its headquarters to rural clinics across the world. Along with its ThinkStation P900 series, Lenovo's mobile workstations offer DtM flexibility to do work in the field, allowing its members to share design updates on the fly.
"We're not sitting in an office developing product, we're out in the field understanding the environment it will be used in," says Prestero. "Because of this, our hardware must be indestructible, with tremendous power so we can prototype quickly – and ultimately get the devices to them to start saving lives."
DtM is a small organisation making a huge impact with the help of the right technology and hardware. The non-profit also recruits numerous volunteers and students – exposing them to problems faced by poor communities and empowering them to realign their life trajectories to focus on careers in the social sector.
"DtM is committed to increasing our results and impact by building the next generation of social impact designers," says Prestero. "We have a growing network of over 1,200 staff and volunteer alumni who have embraced the organisation's mission, and we will continue to recruit and train these future social sector leaders through our open, collaborative design process."
So, what's next? DtM may be developing ground-breaking devices now, but its overall vision is that each product developed will become the standard of care in low-resource settings. Once this happens, the non-profit will have the ability to focus resources on even more high-burden global health needs.
Prestero concludes: "We want to design for outcomes. Our mission isn't to make beautiful stuff – it's to make the world a better place."