The elevator pitch for Industry 4.0 would be something like 'it is the digitisation of manufacturing and the supply chain'. The three previous industrial revolutions started with steam and mechanisation, progressed onto automated assembly lines at the start of the 20th century, and then the introduction of computers to the work place in the 1970s was the third.
Dr Soenke Kock, Digital Leader Business Unit Drives, ABB Robotics and Motion Division, described the fourth industrial revolution as: "An age where 'smart devices' really are smart enough to assume major control over our machines for manufacturing and distribution."
As such, it becomes an important consideration for engineers who are designing machines, systems and processes for this production environment and also potentially for those designing products that are to be made in this environment. The anecdotal evidence is that it has not, however, become part of the DNA of British industry in the same way that it has in other countries, most notably in Germany, where the term Industry 4.0 was coined.
There are a number of possible reasons for this. One is that of terminology. Industrial Internet of Things (IIoT), Machine to machine (M2M), Connected Industry, Smart Factory, CyberPhysical Systems…. they all become subsets of one another depending on their definitions. What is more these definitions can vary according to the company who is using them. Many suppliers take a term and assign particular meaning to it – possibly to suit their product offering or maybe to gain a perception of leadership in the field. The term Industry 4.0 seems to have gained most traction and so is the one that Eureka! has adopted.
Technology confusion may present a second factor. Achieving Industry 4.0 usually means taking many small steps rather than a single upheaval of operations. But it is difficult to assess how far down the path you have travelled, or need to travel, unless all the technology, and how it fits into an Industry 4.0 roadmap, is understood. For example, a company may have been operating an ERP or MES system for a decade or more and, using the glass half full analogy, may either not understand that they have already started down the path towards Industry 4.0 or alternatively may feel they have done all that is necessary.
A third reason may be that design engineers sometimes see Industry 4.0 as the realm of the factory or production manager, but as we will explore through this series of articles it is imperative that design engineers are involved right from the very beginning. By definition a loop doesn't have a start, but a product's life cycle does not get underway without the design engineer.
And a final reason may be that engineers do not necessarily respond favourably to marketing speak, and it could be that too many companies are offering 'Industry 4.0 solutions', whereas they are really offering 'solutions'. Industry 4.0 is in danger of being devalued by over and inappropriate use.
We are often told that the next crisis to hit our sector is the imminent retirement of all the engineers who form the bulk of the profession. So it follows that there is a swathe of engineers who started out in the 70s who should fondly remember the third industrial revolution. But it seems like Industry 3.0 only existed retrospectively as we use it to justify Industry 4.0!
However, such issues should not deter engineers from taking the subject seriously. As Barry Graham, product marketing manager at Omron, observed: "I think the biggest [reason for adopting Industry 4.0] is it makes manufacturing more flexible, more efficient and increases profitability."
So what is Industry 4.0?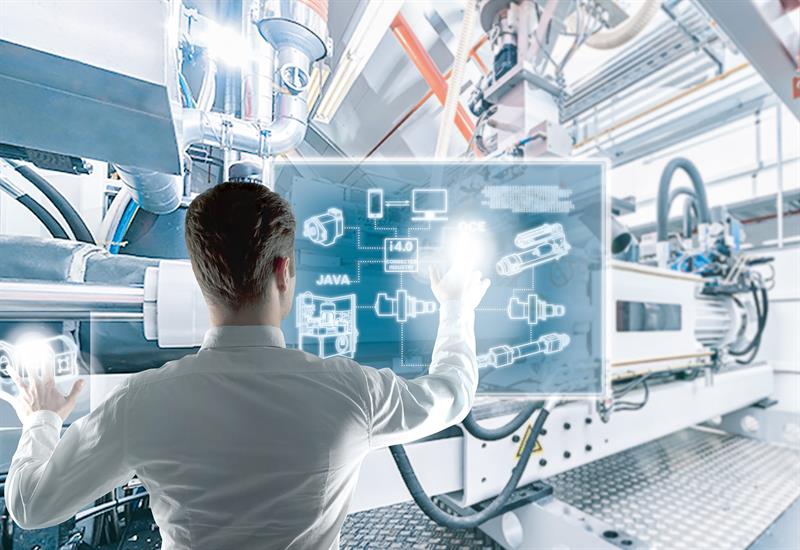 One way of looking at it is on a conceptual level, where there are four stages to Industry 4.0. Mike Loughran, field business leader – Automation & Software at Rockwell Automation, explained: "Typically customers could be offline, then the next segment of it is connecting plant assets, then you move up the chain in connecting plant assets to business systems and then connecting supply chain back over, so you're effectively closing the loop on your manufacturing and design process.I think when you look at those four stages, all four need three core things, and that's people, process and technology."
It is worth noting for those whose nihilistic visions of the smart factory do not include having a human workforce, that like Loughran, Bosch Rexroth's electrification manager, Mike Lomax, also put people at the top of his Industry 4.0 list. "There are seven key elements to Industry 4.0," said Lomax. "The first is the role of people as key players, with digital assistance functions and intelligent workplace layouts supporting them with contextual information and improved ergonomics, elevating the degree of customisation of the work environment. One example might be a workstation whose height changes to suit the operator, with digital instructions changing depending on the level of expertise and the preferred language of the operator."
The other six aspects making up Lomax's practical list are: distributed intelligence; flexible configuration; open standards; virtual representation in real-time; digital life cycle management; and physical safety and cyber security throughout operations. As people are already involved in manufacturing, Lomax suggests at least two others on the list should be present for an Industry 4.0 journey to have begun.
What all five of our contributors agreed was that it is all about data. Getting the right data out and using it in the most constructive way.
Simon Keogh, general manager, Factory Automation & Control Products at Siemens UK and Ireland, commented: "There is the end to end connectivity and flow of data throughout that starts with the product design right the way through to a full-closed loop system. So that once the product is out and in use, we are actually getting feedback, which may be related to its design."
Taking the automotive industry as a case in point, Keogh continued: "The start is the actual design of the car and during that design phase of the vehicle there is all sorts of simulation, so now we don't need to do so much prototyping with clay models. We can do simulations which will do all of the aerodynamics, will do things like ride comfort, things like vibration testing, and all within a digital model. The simulation becomes more accurate the more live data that can be fed into it so there is that circle of data. Also what happens during design simulation is we can see if we can manufacture the product."
Is Industry 4.0 for everyone?
Surely there are some environments will not benefit from such investments in digital manufacturing – what if a company specialises in a single product, that has been successfully manufactured and sold for years? Loughran believes that all industries can benefit from adopting a digital strategy. "How much and how far they go will depend on where they're currently at and where they're wanting to go.It's no big bang, it's certainly an evolution and not a revolution.The data has resided on plant floors and in the enterprise for many years.It's just a matter of utilising the data at both ends for the best results to business."
"If you're just manufacturing one product, typically you're going to drive demand for that one product somehow, so if you can run your line in a smart way, that produces it over a shorter period of time, or the most effective time for labour and for energy and whatever else, that's exactly the same as someone who's doing mass customisation. I honestly don't believe there's anyone who can't adopt it, if truth be told, in one form or another."
Long runner, single product lines are becoming increasingly out of date. Out and out customisation may not yet be king in every sector, but it is certainly the way that most are headed. The more complex the product, the more variations, the more diverse the supply chain and end market, then the more there is to be gained from Industry 4.0 solutions.
It starts with design
As alluded to earlier in the article, design engineers play a critical role in an Industry 4.0 environment and that is from two perspectives – one is the engineer designing equipment for an Industry 4.0 environment, and the other is designing products that will be manufactured in such a factory.
ABB's Dr Kock addressed what engineers should look out for in the first scenario: "Production equipment must provide the necessary data interfaces to fit into an Industry scenario without excessive use of gateways. As operational and information technology (OT and IT) networks grow closer together, aspects of security should be considered in devices that are accessed in new ways. Increased use if simulation and virtual commissioning to cope with the more complex production functionality requires that every piece of production equipment must provide its own 'digital twin'."
The digital twin – a subject in its own right – is a virtual version of a product that can be constantly updated with live data and, through simulation, be used for design iterations, performance optimisation and predictive maintenance.
Omron's Graham added that the design engineer must try to not to overcomplicate machines even if they have more functionality: "Even things like deskilling the maintenance operation so that a sensor can be changed without the need for a skilled technician to go and set it up."
One of the main advantages of Industry 4.0 is that customised orders can be fulfilled using the same manufacturing equipment, so even if a piece of equipment is designed to make a particular product it is worth considering how it may be used in the future and design in the necessary adaptability and flexibility from the start.
Designing products for manufacture in an Industry 4.0 environment requires a familiar mindset, according to Lomax of Bosch Rexroth. "Really, the same principles apply as they have always done – the key one being to seek to avoid designing something that is too complicated or takes too long to make. Unduly complex tooling or unnecessarily precise process parameters will inevitably slow down the line changes that may be indicated by an Industry 4.0 compliant facility – while state-of-the-art process control and management will not counteract the impact of bad design."
Another consideration is that it could be that the actual product carries its own 'recipe' with it as it is manufactured. Such products would need to be designed with the necessary intelligence and sensor technology to dovetail with the manufacturing operation.
Where to begin
Being no more than a general overview of the topic, the reader might feel that specifics of Industry 4.0 remain a mystery, although hopefully this article has channelled the thought processes in the right direction. Further articles in this series will drill down into specific topics in more detail. However, for those wanting to strike while the iron is hot, the best place to start is to define what you want to achieve, assess how easy it would be to action, and then look more closely at the low hanging fruit – Industry 4.0 doesn't need to be implemented overnight.
And all five of the companies who contributed to this article agreed that there is plenty of expertise out there from within the supply chain, ranging from digital health checks to implementation advice. Automation companies all have specific solutions, as do many others including those who specialise in CAD, sensors, data acquisition etc. As Keogh observed: "I think this is a very collaborative thing. I don't think you are going to get a single solution from one company."