In visiting companies and asking them what their challenges were, he says: "The same thing kept coming back: they were too busy to go and explore what's possible; what they thought was impossible was very easy to do; and they lacked an up to date digital design and manufacturing strategy. They all wanted to do something; they all recognised that the fourth industrial revolution [Industry 4.0] was coming, but most of the things that they were being offered were going over their head. They just wanted to get something done, they knew what they wanted to do, but didn't know if it was possible and needed help to get to move forward."
So, the Digital Catalysts programme that makes use of Digital Ambassadors – students that spend time with companies giving their time and knowledge – was the result.
Moghal says: "What we found was that students have a mindset that sees them apply design thinking to traditional problems that allows them to shake up the status quo in a positive way, showing companies what's possible, hopefully creating an upward spiral. It is not just focused on productivity – stripping cost and risk out of a business, but should be adding value, creating opportunity and innovation."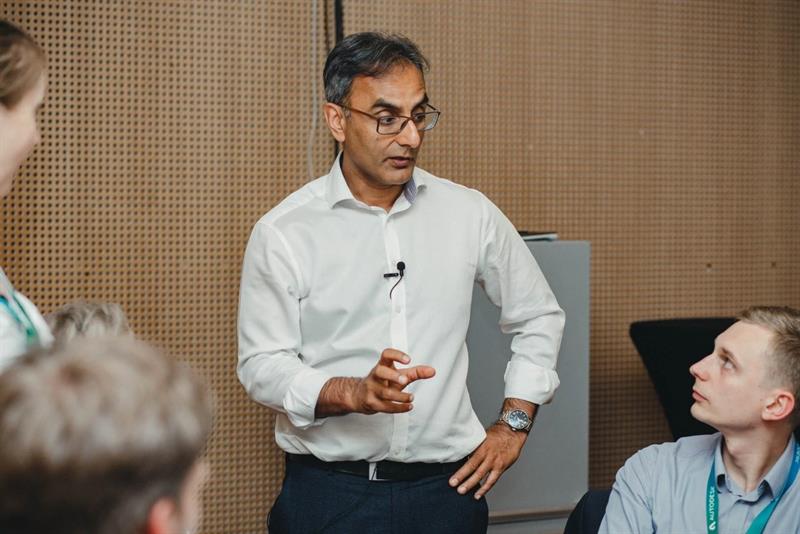 Asif Moghal, senior industry marketing manager, design and manufacturing, Autodesk

Digital Ambassadors can spend up to, typically, 80 hours with a company, which can be spread out over a few weeks. The range of work tackled is broad but must involve "digital transformation", with it having an impact on the way a company designs or makes, underlines Moghal. He says that one of the strengths of Digital Ambassadors are that they are generalists. "They know how to go and find information, research it, understand it and then apply it, without formally having been trained in it. For that reason, the Digital Catalyst programme is quite broad."
Having "scratched the surface last year" with "some positive results", this year he says the company is going to "scale up to the next level", placing 50 students in 50 SMEs and generate some 25 case studies.
One early success has been at machinery maker Hosakawa Micron of Runcorn, Cheshire. The company makes, using standard building blocks, tailor-made powder processing equipment, including metal powder for additive manufacturing purposes, and has made use 3D design for many years.
One particular part of the company's business is the design and manufacture of containment equipment to protect operators, keeping people and material apart, with the pharmaceutical industry a key user. These incorporate openings for operators' arms and hands, with protective gloves then providing the barrier and allowing them to interact with physical objects or powders within the containment enclosure.
Iain Crosley, managing director of Hosakawa Micron, explains: "When we are asked to make these, we are usually asked to undertake ergonomic assessments, as people have to be able to reach inside, touch, feel or move things, or look at how something works. We also have to take account of safety and validation, too."
Traditionally, having gained customer approval, a wood and plastic mock-up is built. "Not only is that a slow process, you are also building something that is never going to be used and which will have to be disposed of; not brilliant for the environment," Crosley expands.
The company started to look at virtual reality, but because there was no longer a physical barrier, for ergonomic assessment, a better way was required. "Our idea was to couple the real front of the isolator, the glass panel, the gloves, structure and opening, to a virtual model behind. We also needed to index every movement that is happening in the model. But when we started to look at it, we didn't know where to start."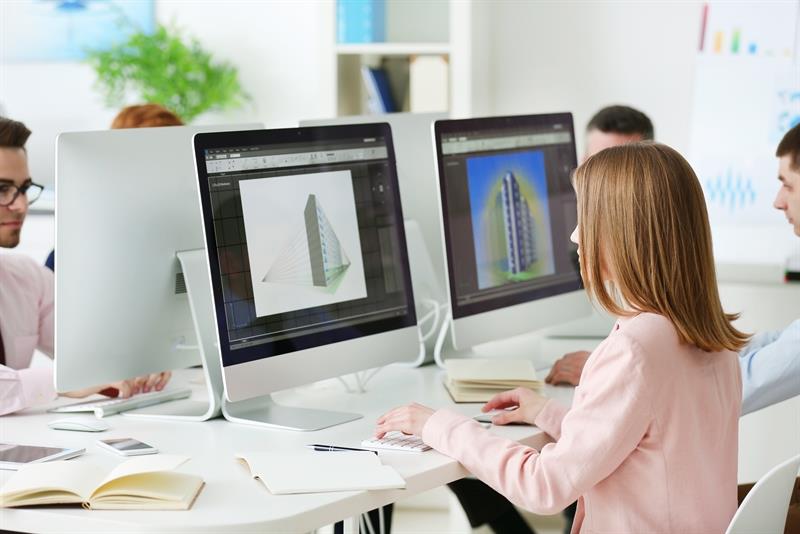 Hosakawa Micron approached Autodesk and the solution was its VRED, a 3D visualisation software that helps designers and engineers create product presentations, design reviews, and virtual prototypes. But the company didn't have the skillset to employ it. However, Autodesk was able to place two digital ambassadors, one located within the company for the best part of a summer, to drive the project on.
The time saving was some four to five weeks out of a 32-week prototype programme, Crossley says, while it is now only necessary to ship the dummy front to customers, rather than a complete enclosure.
Nicole Pellizzon, a second-year aeronautical engineering undergraduate at Imperial College London, is a Digital Ambassador. She got involved with Autodesk last year via a competition involving generative design and is now a Fusion 360 teacher. Via the Digital Catalyst programme, she has been working with UK start-up Etergo based in Holland, which is developing an electric motorscooter. She has been supporting the company from the UK, rather underlining Autodesk's message that includes the potential for distributed collaborative working supported by cloud-based software tools. Says Pellizon: "I am looking at how generative design [within Fusion 360] can be used to lighten components, increasing range per charge." She has some 50 hours' experience with generative design and adds: "It's a very interesting skillset to have. It isn't difficult to physically set up the model, but it is a very different way of thinking. There is almost an advantage as I don't know the traditional way of doing it. Hopefully, when I graduate, generative design will be a highly sought-after skill."
As to how Digital Ambassadors are helping out in the manufacturing end of matters, Moghal says: "There are, in fact, some projects in the pipeline where the Digital Catalysts will be looking at innovation in the machining of parts. However, it's still too early to discuss in the projects more detail."
What seems clear is that Autodesk's revolutionary design and manufacturing tools do require a new perspective from a new generation to kick-start their wider application.