At the heart of this revolution, of course, is battery technology. Without reliable, efficient and safe batteries, there can be no electric automotive revolution.
Stephen Irish, who is managing director – commercial of Sunderland-based Hyperdrive Innovation is someone who has long harboured a passion for electric vehicles and battery technology. Indeed, he had a major interest in the technology back when it was still largely limited to forklift trucks and milk floats.
Founded in 2012, Hyperdrive develops innovative technologies to power electric vehicles, homes and businesses. It brings clean energy alternatives to fossil fuels to market, working with national and international brands to electrify their fleets for vehicle use in city centres, construction sites and transport hubs. It is also the first company to secure the supply of Nissan LEAF lithium-ion battery technology for its own commercial products and holds key intellectual property that puts it at the forefront of technological advances.
"The reason we started Hyperdrive," says Irish, "was that we could see that the way energy was being used, produced and consumed was changing. I'd been talking about EVs for a long time before that – I'd done my final year thesis on them 20 years ago, in fact. That was maybe a bit early as I then had to go off and get a proper job in the meantime. Since then, the world's moved on."
It certainly has. Today, Hyperdrive is not merely a technology supplier of battery systems, but also helps integrate them, making it a complete solutions provider.
"Our operations divide into two key areas," says Irish. "Things that move and things that don't. Things that move is quite a broad church. We're involved with electrification of robots, passenger vehicles – all sorts of things. Things that don't move includes stationary energy storage.With the increase in renewable energy, better energy storage becomes a significant enabler."
Clearly, Hyperdrive's location in Sunderland near the plant where the Nissan Leaf is manufactured is no accident, since it uses the Leaf battery in its products. "Hyperdrive is a customer of Nissan," says Irish. "We actually buy the battery cell and we incorporate it into our products. It's made a huge difference in terms of the amount of energy and the cost per KW/hour we're able to offer. We're now able to offer about twice the amount of energy for roughly half the price as the first version that was launched. That's a huge leap."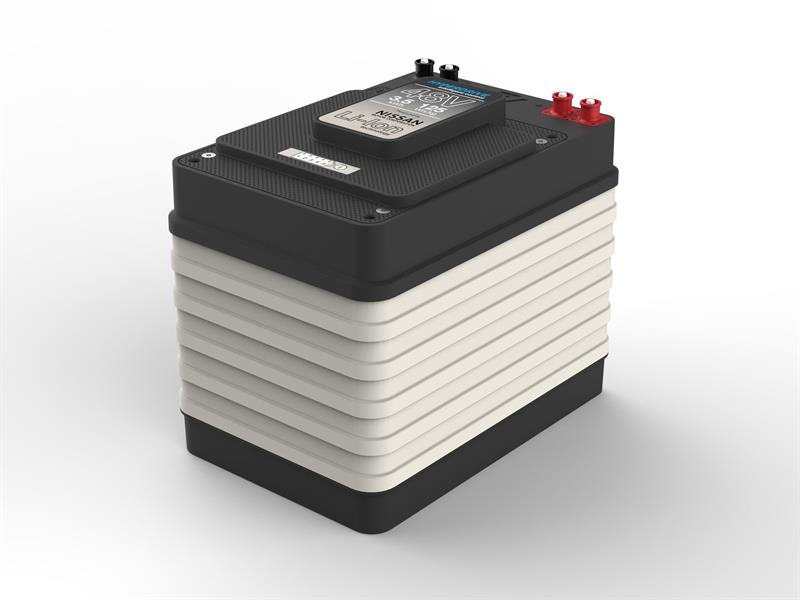 Irish makes no bones about his company's relationship with the car giant and in fact sees it as something to celebrate. "This battery is UK-built and we should be really proud of that as a nation, he says. "Our technology hangs on the coattails of the huge investment that Nissan has made in technology in the UK. Ours is a battery system that is modular, incorporates their cell, but critically uses our own design of the pack and the battery management system and electronics – the 'brain' that sits within that gives it the best possible performance and the longest life. We use that in off-highway and construction equipment, municipal equipment, robots – everything is being electrified."
Battery technology is having the change quickly in order to keep up with the needs of the market and in its turn, Hyperdrive has to keep up with forthcoming developments. One key issue facing batteries at the moment is what becomes of them when they reach the end of their 'first life'.
"We're really interested in what happens when batteries come to the end of their first life," says Irish. "Battery manufacturers are saying that these batteries will last around 10 years, but what are the prospects for then being able to take that battery out and using it in stationary storage – perhaps for storing solar energy?
"So it's the second life we're interested in. Also, we are interested in end of life – how can you take the component technologies and materials and re-use or recycle them? We've invested a lot in technology around cells when they're new, but also when they get to the end of their first life."
Another key issue is chemistry. Currently, all the leading batteries – including that for the Nissan Leaf – are based on lithium ion technology, but this may well change. Says Irish: "Lithium ion's performance will tail off. There are other technologies, but none of them is commercially viable at the moment. There's also a lot of talk about solid-state batteries. We're chemistry-agnostic and cell-agnostic. We'll always use the best cell we can get our hands on as long as it can do what our customers need it to. Our job is to make sure that our technology can adapt to new developments in cell technology."
As ever, though, the single biggest issue facing electric vehicles is range anxiety. Uncertainty over whether the vehicle will get you to your destination (without an extended stop to recharge) is still seen as one of the most problematic aspects of the technology as far as consumers are concerned.
Irish, however, feels there is a tendency to overstate the issue. "Range anxiety is very interesting because it's often more a perception than a reality," he says. "Because I'm an engineer, I always test the limits, I have run out of charge and it is a pain. More generally, though, the thing is that people tend to overestimate how far they actually drive, which is what causes a lot of range anxiety."
However, he also believes that improvements in software and hardware will see considerable changes. "How much further can you get with the software to get higher battery life?" he asks. "You can squeeze more energy in. The physical density of how many cells can fit into the battery is improving. Optimising components such as motors and inverters can make a huge difference to range – as can different driver behaviour."
Overall, however, Irish believes that there can be no stopping the rise of electric vehicles now, saying: "There was a time when we had to argue about if EVs were coming. Now it's purely a question of 'when'."
Stephen Irish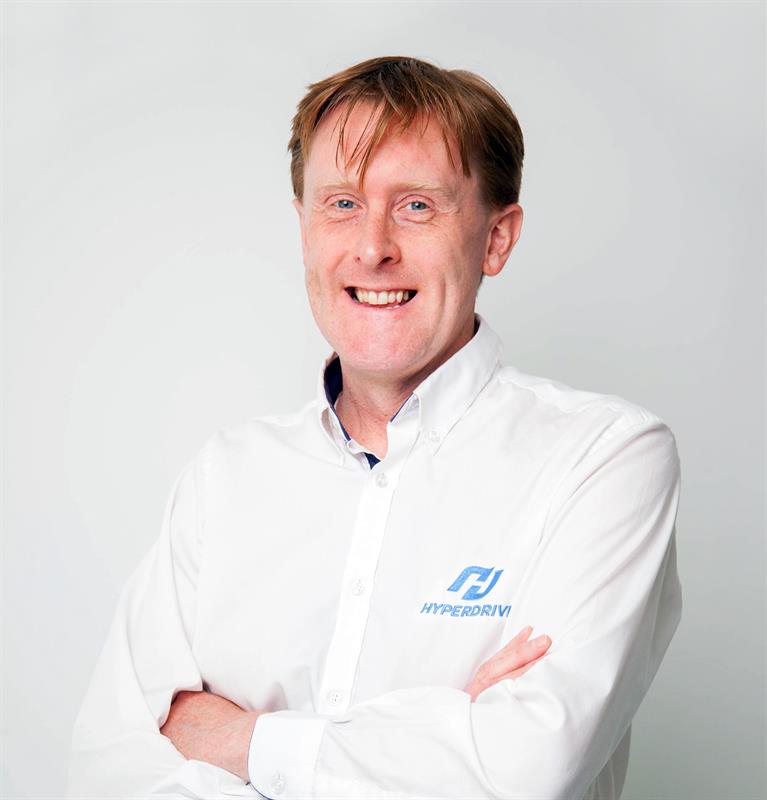 Stephen Irish has substantial experience in technology development and product delivery having worked in tier one automotive supply chain companies, OEMs and engineering consultancies. He wrote his degree thesis on electric and hybrid vehicle technology almost 20 years ago and is a founding director of Hyperdrive Innovation.