As far as names go, Ben Ainslie and Martin Whitmarsh are pretty impressive ones. Both have carved out distinguished careers in competitive sport and have been reliant on forming close relationships to be successful: Whitmarsh with his drivers, Ainslie with his boat builders and coaching staff.
Both are entering a new phase in their careers. Whitmarsh, after acting as team principle for the McLaren Formula One team and Ainslie after repeated Olympic gold medal glory. Despite their amassed success, both are seeking more by entering a race never won by a UK team. So why is the America's Cup so important?
"It's the history and the aura of the America's Cup," said Ainslie. "It started in the UK in 1851 and an American boat won. They took the trophy back to New York and renamed it the America's Cup. We've never seen it since. So it's really important to right that wrong in our maritime sporting history."
Like a modern Formula One team, the America's Cup has evolved into a highly technical sport that requires many top experts and engineers to give the sailing crew a reasonable chance to fight for a win. The price tag for development and entry runs in the region of £100m, meaning Ainslie needed organisational and engineering nous to form a serious bid. He needed a team principle.
"My goal was to find somebody that could take on the day to day running and allow me to focus on the sailing and performance on the water," he said. "It took quite a while to find the right person, but it was probably the most important decision for me in this campaign.
"Within five minutes of meeting Martin, it was clear he was the right guy. His personality, mindset and experience – and ability to tap into other industries here in the UK in terms of technology and engineering – were really strong."
That ability to bring in external expertise is something that has fundamentally changed Land Rover BAR's operation and put it in serious contention. For Whitmarsh, it was the challenge he was looking for post-F1. So how does it compare?
"There are a lot of similarities with F1," said Whitmarsh. "You need the best technology, the best sailors, the best team and the best organisation to win."
It's meant that for the most part, Ainslie has to work alongside a host of expert engineers and discuss with them the issues he's facing and what can be done to go faster.
"I'm not an engineer by background or by training," said Ainslie. "But, the crew and I, sailing the boat, need to give technical feedback to designers and engineers. It's absolutely critical we get involved with that."
Ainslie sits in on the weekly tech review meetings that includes all of the key designers and engineers to discuss progress and problems, philosophies and strategies. However, like Formula One, what the crew thinks is a good idea or problem, is not always the same as the engineers. Fortunately, Whitmarsh is used to managing that difference in opinion.
"I've found, in a past life, that to reconcile the thoughts, ideas and views that differ between engineer and driver, data is a good place to start," he explained.
Like Formula One, the Land Rover BAR boat is full of instrumentation − around 400 to 500 channels measuring all sorts of parameters.
"Data is a great leveller," he continued. "An engineer's role is to pull out something from that data to help train or educate a driver or sailor. But, ultimately it is the skipper or driver that decides how late to turn and how daring to be."
Data also helps here, as the refined engineering of the boat means that a great deal of tailored adjustment needs to happen to give Ainslie and his crew confidence in the boat's capability in the heat of the moment, and allow them to push the performance envelope to the absolute limit. However, for all that data, it's important that engineers pay close attention to the most refined sensors on board: Ainslie and his crew.
"Engineers can be a bit dismissive about a driver or a sailor's 'feeling'," said Whitmarsh. "They might think, 'calibrated sensors are giving us high frequency real world data, I'll trust that over a human response'. But with the best racing drivers and sailors in the world, the 'feeling' and feedback they have is nothing short of amazing."
Whitmarsh has worked with Formula One legends and recalls also being dismissive earlier in his career, putting driver comments down to ego and emotion. That soon changed.
"I've always been astounded," he said, "that if something is wrong – a vibration, a noise, a tone, a feeling – these guys are so super sensitive that they notice it before we see it in the data. Over the years, I've found myself having to tell engineers to listen, and trust, the driver.
"Building that trust and relationship is vital. The driver has to believe in the engineer, and the engineer has to believe in the driver, if you are to be successful and ultimately win races."
CV: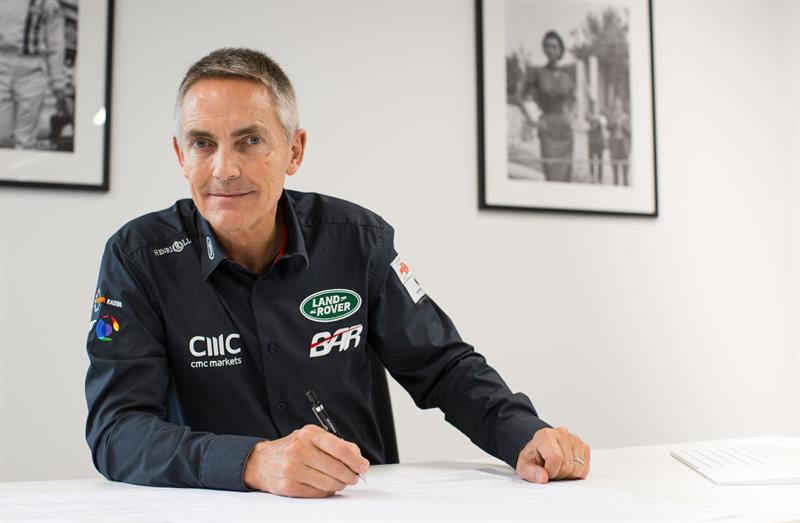 Martin Whitmarsh is Chief Executive Officer for Land Rover BAR a position that he formerly held with the McLaren Group. Whitmarsh studied engineering at Portsmouth University, before starting his career at BAE Systems. He was quickly promoted to work on advanced composites in Weybridge, rising to manufacturing director before moving to join McLaren as Head of Operations in 1989.
By 1997 Whitmarsh was managing director of the McLaren Formula One team, eventually rising to CEO of McLaren Racing alongside his role as deputy chairman of the McLaren Automotive Group.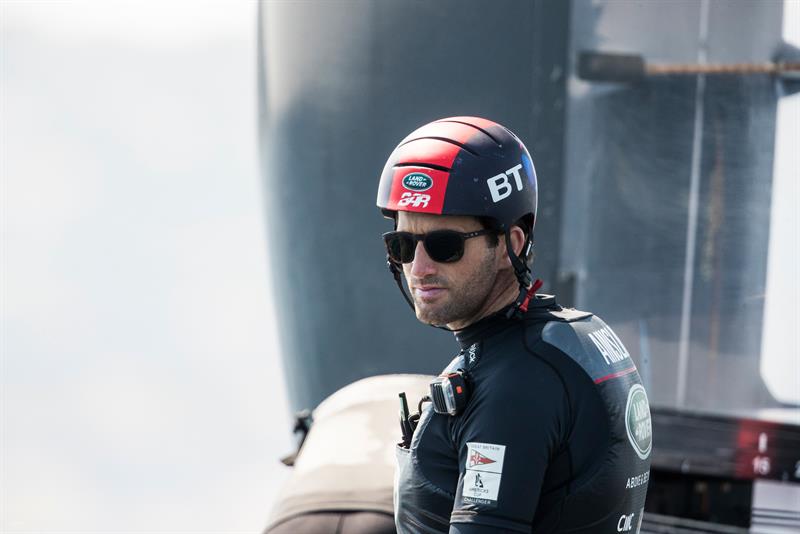 Sir Ben Ainslie is the most successful Olympic sailor of all time. At his first ever Olympic Games, aged 19, he won an Olympic silver medal and went on to establish himself as the world's best by winning consecutive gold medals at the next four Olympic Games.
In the summer of 2013, he went on to join ORACLE TEAM USA for their defence of the 34th Cup, helping the American team win the event, 9-8, against Emirates Team New Zealand.
Now stepping into a new role, as BAR Skipper, Ainslie will develop and lead the British entry into the 35th America's Cup, with the aim of bringing the trophy back to Britain where it all began in 1851.