Coreless motors offer 'best in class' torque and power performance
Allied Motion has announced a new series of coreless motors, which it claims features best in class power density and torque to size ratio, as well as high acceleration performance.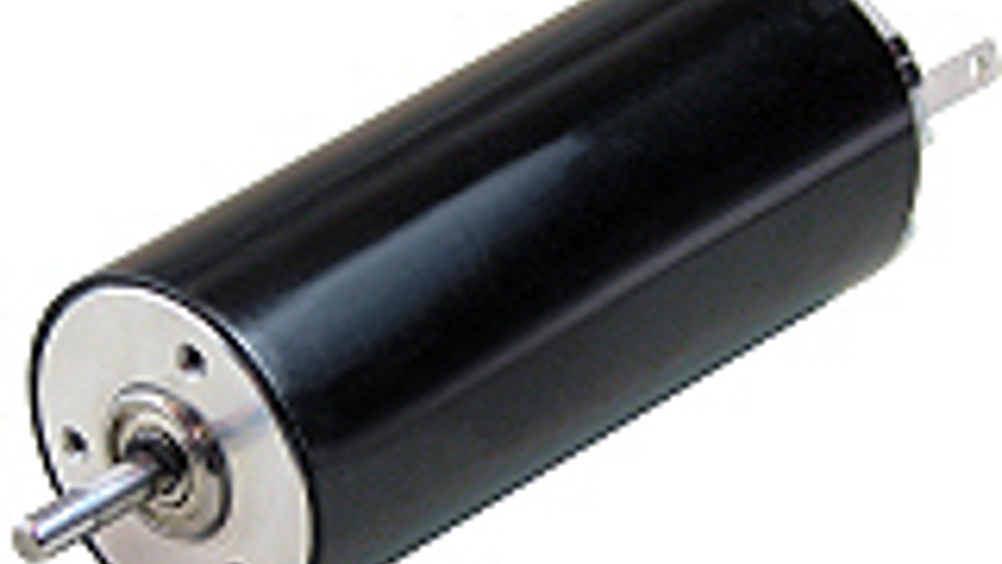 Available in the UK from Mclennan Servo Supplies, the DynaMax 25 devices feature a low inertia copper foil rotor and a rare earth neodymium magnet system. They have a starting torque rating of 400mNm, a nominal torque of 35mNm, an acceleration response of 4ms and a nominal speed of 7700rpm. The 25mm diameter motors, available in 12 or 24VDC, are aimed at applications where compact size, rapid start-stop and smooth speed performance are prime requisites. With the optional OE22 2000ppr encoder, Allied says the DynaMax 25 range is a good match for high accuracy/high throughput positioning and robotics such as semiconductor, electronic or medical equipment fabrication. Encoder-less versions are available, which are suitable for use in precision pumps and valves, specialised hand tools and miniature actuators. The motors are designed for long life operation and their coreless design is optimised to provide zero motor cogging for speed regulation, as well as high efficiency and low weight. A range of planetary gearboxes are available for use with the series for output torques to 4.5Nm. Further options include customised shafts and mounting configuration, custom winding and built-in spark suppression, alternative leads and connector interfacing.