Prior to its 3D printing production capability, Siemens Mobility faced a challenge in being able to meet increasing customer demands for one-off customised parts. For the rail industry, if a replacement part is not in stock, Siemens would need to purchase the machinery or tools to manufacture it. This is not only a lengthy process, but from a cost-perspective, Siemens was limited to only taking orders above 10 parts, with lower volumes unable to justify the production cost.
Tina Eufinger, business development, Siemens Mobility Division, explained: "For small volume part demands from customers, we would store excess parts until they were used, discarded or became too outdated to use. With the Fortus 900mc, we can now create a design that is 100% customised to specific requirements and optimised several times before it is 3D printed."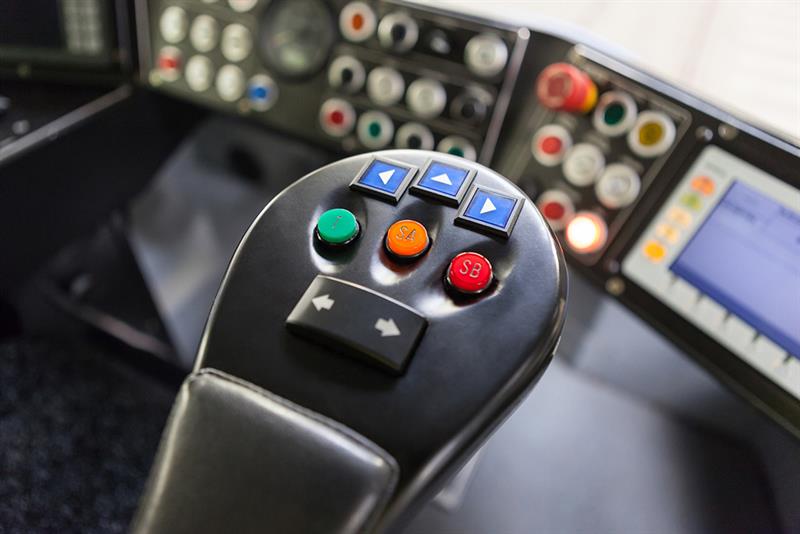 The 3D printed parts Siemens are producing include customised armrests for the driver seat and housing covers for the 'coupler', that links two tram carriages. To meet the German rail industry's criteria for production parts, Siemens is using a flame, smoke and toxicity (FST) compliant synthetic thermoplastic 3D printing material from Stratasys to align with necessary fire protection requirements. This enables Siemens to employ the lightweight, durable, 3D printed parts directly into the trams.
Siemens Mobility Division has also expanded its business branch online, with customers able to order customised 3D printed parts. Customers who require replacement parts or who need to make changes to existing ones can go online and request the desired part, which is subsequently 3D printed and delivered to them.
Andy Middleton, president, Stratasys EMEA, said: "With the ability to localise manufacturing and 3D print on-demand, entire supply chains can be redefined with large stocks of obsolete parts no longer required."