New X-Y monitoring system from Kistler
The new X-Y monitoring system from Kistler for manufacturing process monitoring and product testing offers high performance, flexibility and a colour touchscreen user interface and excellent value for money, starting from around £1,200.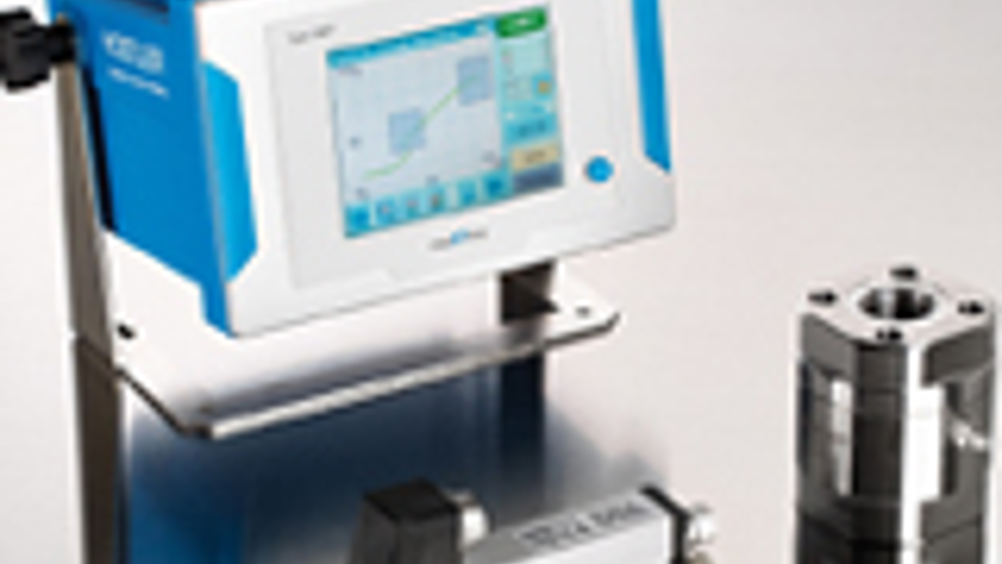 The new Kistler maXYmo BL XY monitor provides maximum performance for minimum price in a wide range of manufacturing processes and quality assurance product testing. Available in panel mount and worktop versions, the maXYmo BL can evaluate a production step or product test on the basis of a curve of up to 8,000 pairs of XY values derived from piezoelectric or strain gage sensors on the Y-channel, and potentiometer sensors on the X-channel. The system monitors the process by the relationship between the XY curve and the evaluation objects that have been set by entering numerical values or by dragging and dropping on the touch screen user interface. Up to four UNI-BOX, ENVELOPE CURVE, LINE or NO-PASS type evaluation objects can be allocated for each measurement program or curve to generate OK or NOK (not OK) results. The maXYmo BL provides a wide range of functions for standard XY monitoring tasks: • Each evaluation object can be aligned relative to absolute or dynamic reference points. • Two real-time outputs can be allocated to either the X- or the Y-channel and used for simple control functions. • Current and historical warning messages and alarms, a diagnostic memory for recent curves and a bar chart for finding the sources of NOKs to facilitate traceability in the event of problems. • Password access authorizations for different user groups protect against tampering. • The maXYmo BL provides 16 measurement programs for 16 different types of parts. • The maXYmo BL can exchange measurement data, process values and control signals and allow remote maintenance via Ethernet TCP/IP, Profibus DP and digital IO interfaces. • Traceable measurement data and evaluation results can be exported for each part via Ethernet or USB. • The maXYmo BL can provide the data of the record for a particular workpiece with a serial number from the PLC via bus or from the integral serial number generator. To support the flexibility of the maXYmo BL, Kistler supply a wide selection of compatible, piezoelectric, strain gauge and potentiometric force, torque, displacement and angle sensors.