Electric vehicles drive bearing innovation
The rise of electric and hybrid vehicles has forced innovation in bearings. Paul Fanning takes a look at some examples and their application.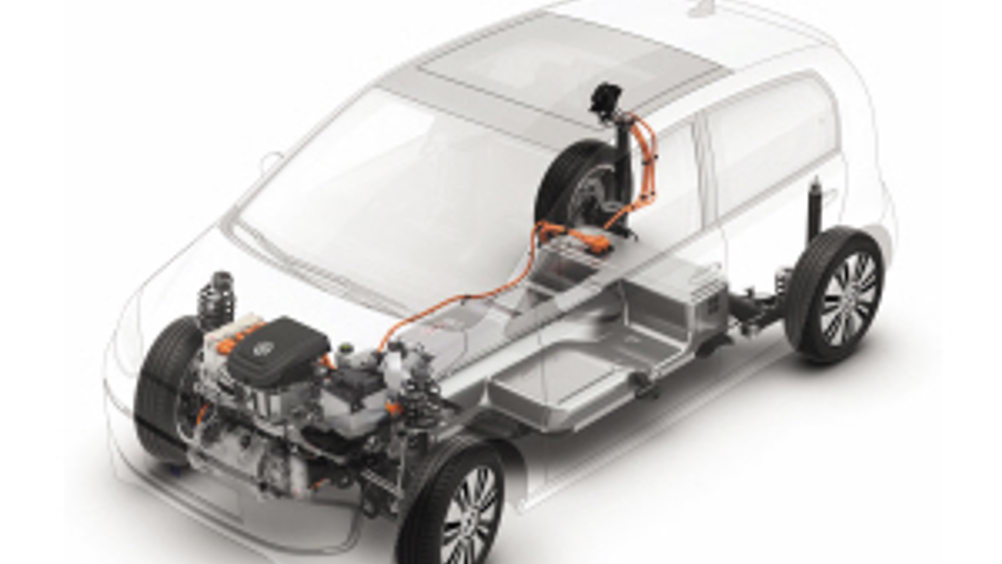 Electric and hybrid vehicles are a reality, rather than a pipe dream. Every major car maker has introduced some electric vehicle, while hybrid vehicles are an increasingly common sight on our roads. These changes have forced bearing manufacturers to adapt their offerings accordingly, and indeed, to undertake considerable research into the issue. Schaeffler, for instance, has extended its range of innovative solutions for all-electric and hybrid electric vehicles. "The electrification of the drivetrain is making rapid progress," says Professor Peter Gutzmer, chief technical officer at Schaeffler. "This means that engine start-stop systems, for example, are becoming standard, recovery of braking energy is gaining popularity on the roads, and the number of hybrid models is increasing." Schaeffler has developed a series of innovations that are contributing to the further development of engine start-stop systems. These include the optimisation of components in order to accommodate the significant increase in the number of start procedures, as well as solutions for start-stop systems such as non-contact sensors, optimised bearings, specially-coated components, electro-mechanical camshaft phasing units, latching valves, and components for belt-driven starter generators and permanently-engaged starters. But Schaeffler's work in this area is not restricted to cars. It has also developed a variety of bearings, bottom brackets and other components for the rapidly growing market of electric bicycles (e-bikes). These maintenance-free components offer longer operating life and smooth, lower friction operation, which result in high efficiency and dynamics, as well as improved rider comfort. With e-bikes, the drive only becomes active when the rider is pedalling and generating a certain level of torque. Deep groove ball bearings from Schaeffler are used in the front wheels, rear wheels and the central drive of e-bikes. The improved surface geometry of the bearing raceways and balls reduces noise generation by up to 50% compared to conventional deep groove ball bearings. These improvements, combined with improved surface quality, reduce friction by up to 35%. The lower frictional torque and reduced heat generation enable the bearings to operate at high speeds. Seals also play a key role in terms of reliability and energy efficiency, particularly in dusty or wet riding conditions. Schaeffler's new efficient lip seal (ELS) offers an unbeatable combination of reliability and energy efficiency. At increasing bike speeds, this significantly reduces the frictional torque, and therefore the power loss of the wheel bearings. With its improved sealing, the ELS provides better protection for the bearing and smoother running. At the connecting point between the handlebar stem and the fork, angular contact ball bearings from Schaeffler are fitted as headset bearings, which ensure the required precision and safety. During riding, the forces acting on the stanchions of the suspension forks are supported and transmitted by ELGOGLIDE plain bearings from Schaeffler. In addition, drawn cup roller clutches from Schaeffler are used as one-way clutches in the drive of the electric motor. These transmit high torque forces in one direction. The bottom bracket spindle connects the pedals and sensor unit in the drive. Various designs of the bottom bracket spindle are available as options. In addition, components can also be coated with Schaeffler's Corrotect coating, which is resistant to neutral, organic fluids such as oil, brake fluid, petrol and aqueous salt solutions. SKF also has a range of energy-efficient ball bearings that can increase mileage for electric and hybrid vehicles. Addressing the specific requirements of high power density electric motors for electric and hybrid vehicles, SKF eDrive ball bearings enable lower levels of friction and heat dissipation, supporting higher electric motor efficiency and operating speeds. This solution provided by SKF allows electric motors and e-powertrain manufacturers to improve the efficiency, power density and battery reliability of motors. Similarly, the manufacturers of electric and hybrid vehicles can offer their customers increased mileage, while battery lifetime is extended by a reduction in the number of charging cycles. For example, in a typical electric vehicle, an extra 1% of mileage can be gained by using a set of optimised SKF bearings and seals on the electric traction motor and gearbox compared to conventional alternatives. These bearings benefit from a number of innovative design features, including optimised internal geometry, ultra-low friction sealing and a patented, energy-efficient polymer cage. These features enable higher operating speeds with low self-heating and low friction torque with no variation of friction torque either during the product's lifetime or under axial loading conditions. The bearings also use validated, long life, wide temperature grease to enable optimum performance in high-speed applications. SKF eDrive Ball Bearings can also be integrated with the SKF Rotor Positioning Sensor-Bearing Unit to enhance electric motor efficiency. The SKF Rotor Positioning Sensor-Bearing Unit has recently been enhanced for traction motors and can improve energy recovery during braking, reduce electric noise, and ultimately enable a total cost reduction. The SKF Rotor Positioning Sensor-Bearing Unit also offers high resistance to vibration, severe magnetic field disturbances, and temperatures up to 150°C. In fact, SKF is supplying customised tapered roller bearings and SKF eDrive Ball Bearings to the electric motor and gearbox of the Volkswagen e-up!, which was launched in Autumn 2013. The bearings help to reduce the friction and noise in the e-powertrain, enabling an extended driving range of the vehicle. SKF automotive president Tryggve Sthen says: "The SKF eDrive Ball Bearing is a product in our SKF BeyondZero portfolio and is one of our energy-efficient solutions for hybrid and full electric vehicles. Our partnership with Volkswagen has grown over the years and we both are taking positive steps to reduce the emission footprint of greenhouse gas globally." SKF also offers angular steering column bearings for passenger cars and light trucks. The patented solution has been designed specifically for the next generations of luxury cars and electric vehicles, in line with the automotive trend towards a more comfortable driving experience. To transfer this trend to the steering system, SKF has focused its studies on the reduction of both noise levels and vibrations transmitted from the road to the driver. The design of this new, robust, angular steering column bearing replaces the standard wavy spring with a new patented rubber solution. This change has resulted in a considerable reduction of the torque variation and contributed to the smoother steering feeling. NSK, meanwhile, has developed a silent needle roller bearing that reduces noise by a third compared to that made using conventional products. This innovation is perfect for electrical components mounted in vehicles with extremely quiet interiors while driving under the power of an electric motor, such as electric vehicles (EV) and hybrid vehicles (HEV). The ends of the needle rollers used in automotive electric components are crowned (i.e. given a curved arc) to make the bearings able to withstand a heavy load. This improved roundness of the roller compared to the conventional product means noise levels are reduced by one third of that of the conventional product, helping to create quieter, more comfortable vehicle interiors in EVs, HEVs, and luxury cars where a very quiet ride is required.