We all remember a good rollercoaster. The speed, bumps, twists and turns create a powerful feeling of elation, which leaves most with a smile on their face and willingness to go again. This is the hope at least for those whose day job it is to design and engineer rollercoasters.
It is a small club indeed with relatively few companies and engineers actively involved in the design of rides around the world. It's surprising, especially considering that last year there were nearly as many rollercoaster passengers as global airline passengers: an estimated 1 billion people threw their hands up, screaming aloud, to enjoy that big first drop on the track.
"It is very difficult to enter into this field," said Marco Begotti, CEO of Ride Tek Engineering, an Italian based rollercoaster design consultancy. "But, it is also very difficult to exit from it too. There are probably 20 engineers in Europe that do this job, and only a few companies around the world."
It's definitely a cool job and one that every engineer's inner 12 year old would certainly approve of. But behind these initial impressions lies a complex design and engineering challenge, which is tightly regulated.
Sensation innovation
The centrepiece of any rollercoaster remains its slopes and what thrill seekers call 'airtime', the negative G-force experienced when the train reaches the top of hills, giving that feeling in the stomach that many have come to love. But, a wave of innovation has swept across rollercoaster developments in recent years, as design engineers look to answer the calls of those brave enough to build increasingly thrilling ride. Faster, higher, more loops, various 'seating' positions – from being stood up to laying flat like superman – and cars that rotate independently of the track... It means there are more options than ever, and more calculations, to get the best ride and sensation for those eagerly queuing to have a go.
The starting point for a rollercoaster is often the footprint within which to build it. As theme parks look to replace rides, an idea of the space becomes available. Next, it is usually market forces that drive what the rollercoaster might be. For example, the park might want to attract more families, so the ride will not necessarily aim to scare passengers. However, if the theme park is looking to attract more teenagers, for example, then it may well be something that stands out as a bit more wild, and give passengers the much desired hit of 'airtime'.
"The design driver is to attract the most number of people to the park," said Begotti. "If you think it is most important to catch families, you must improve those rides. If you have competitors around the area and want to do something really different, then you can create a new rollercoaster that is higher and faster. It isn't so much what the people want, but what is the best ride for this total environment."
Ride Tek has had tremendous success in delivering various rollercoaster's to theme parks around the world. To date Begotti has designed more than 50, with countless ideas and patents to his name.
All in day's work
Tenders can arrive to Ride Tek with little more than, what to many, looks like a squiggle. This represents the layout of the track – often and unsurprisingly produced by a layman.
The theme of the ride follows. This can be based, for example, on a film franchise or put together as standalone theme like Oblivion in Alton Towers, which introduces the experience as customers queue.
It is then up to Ride Tek to deliver a rollercoaster that satisfies both the design theme and a compelling track that is engineered accordingly.
"Just having an idea is not enough," he said. "You need to work inside rules and human factors and such things. But, the initial idea is one of the beautiful parts of the design process as you feel like you are creating something. But it is a mix between idea, creation and engineering that makes a good rollercoaster."
Innovative rides are now commonplace in theme parks around the world. From vertical drops to coasters that replicate the speed and acceleration of an F1 car. The limits of what is possible are being explored more than ever before. So how have engineers been able to do it?
You might think that turning a conceptual idea into a workable and deliverable rollercoaster design would be a drawn out process, but it is as frighteningly quick as the coasters themselves (well – nearly), routinely taking three to four months to go from a rough sketch to delivery of all the engineering drawings to the manufacturer.
Modern design tools have no doubt had a huge part to play, and for the past several years Ride Tek has been working with software company Enginsoft to integrate its 3D CAD modelling software with a multi-body simulation package. The aim has been to make the design process faster, more efficient, and allow more innovation. It works much like a plug-in and allows simulation to be carried out at the beginning of the ideas process, right up to the more detailed design phase.
"This software we've created is unique and is completely dedicated to our field," said Begotti. "When I'm in the design phase, I have all the information relating to the dynamics of the car and the people riding within it. I can understand immediately if there is a peak force on the head or neck, or any part of the body, and if something needs changing or optimising.
"So we can make changes and then recheck. When you arrive at the end of the process you know that 90% of the time the rollercoaster is done. It is optimised for the best acceleration and ride for passengers."
Like many other sectors, theme park rides are achieving faster times to market with bigger and better improvements. Relatively large jumps are being made between design iterations, which multi-body software providers say is due to their computational powers. And it may well be. One of the key things, particularly with regard to rollercoasters, is the number of iterations it allows to be analysed and assessed in a relatively short period of time.
"In the same time it would have taken 10 years ago to make one track, we can propose three or four different tracks, with different kinds of cars, and simulate them all," said Begotti. "So the simulation process increases our ability to explore different ideas quickly."
And this is not only helping speed up the design and delivery of rollercoasters, but to push the physical boundaries as well. Yet, while there will always be room for improvement, many feel that some limits are close. With some coasters pulling a stomach churning 1.7G, reaching a top speed of 150mph and accelerating from 0-60mph in less than 2s (that's faster than any production available supercar), surely there is not much more the average body can take without risk of injury? Those designing coasters, including Begotti, still feel there are many areas left to exploit that will continue to leave passenger awestruck at the end.
Coaster commonality
One common attribute seen on rollercoasters around the world is the steel lattice structure that supports the track as it weaves through the air above.
"These huge structural steel parts are impressive," said Begotti. "So using the multi-body simulation software we know a certain layout and wall thickness of the steel tubes will last – for example – the life of the rollercoaster, maybe 30 years."
This is all part of the work to digitally verify designs right from the conception of a project. Here, any potential design is made into a virtual rollercoaster prototype, which provides immediate feedback on the longitudinal, transverse and normal acceleration forces felt by passengers and on the car, as well as any corresponding structural loadings and stress build up over the steel structure as it rides along.
The complexity involved in multi-body and finite element analysis models can vary. In many cases beam and shell models are used to assess the stress and strain exerted on the cars and the steel structure on a particular layout. In other cases where more detailed analysis is required, Finite Element Brick models can be developed.
"The numerical engineering simulation is fundamental for reliable consideration of the structures and components because life is at stake," explained said Begotti.
Multi-body software provider Ansys highlights the importance of using simulation within the design process as it allows realistic comparison to the real world.
Gary Panes, European marketing director at Ansys, said: "The fact is, the products that you design with have to fit into the real world and will all experience multi-physical forces... and have to survive them.
"If you over design you have higher material costs, higher cost to market, inflated fuel costs and not being so competitive. If you under design then it's worse: product failures, warranty costs, legal ramifications, and negative public image."
Alton Towers crash
UK theme parks came under intense scrutiny in June following a crash at Staffs-based Alton Towers. A carriage on the Smiler rollercoaster collided with a stationary car that resulted in 16 injuries, four seriously. Eighteen year old Leah Washington lost her left leg in the accident.
While an investigation by the Health and Safety Executive is ongoing, it is rumoured by industry experts that human error is likely to blame. Such incidents are extremely rare, however, it serves as a stark reminder of the criticality of safety control systems to stop such events from happening.
The next update to the European regulations on the design, manufacture and operation of rollercoaster's is due by 2016 and is expected to increasingly focus on the design and maintenance of electronic safety control systems.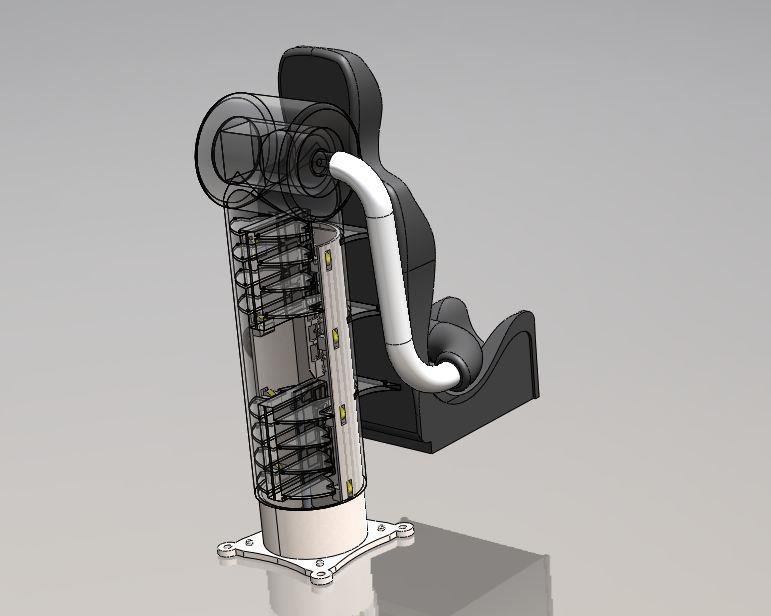 One step beyond?

It's not about reinventing the rollercoaster per se, it's about reinventing the seat. This revolutionary design from US based Coaster Labs, will make riders feel as if they've just been ejected from their seat mid-ride. The coaster appears as a normal train, however, at some point in the track (probably during 'airtime' – where negative G is experienced – an 'Ejector Seat' will push riders up in to the air, by up to a metre. The riders' feet will come completely off the floor and they'll feel like they've been fired off into the sky.