Specifying fasteners and fixings correctly the first-time round is critical to ensuring the fastening system remains robust throughout the lifetime of the product. However, fasteners are often not specified until late on, when the fastening system has already been determined.
By engaging higher up in the build process chain, the correct fasteners are matched to perform with the fastening system and the material it is securing as well as the substrate that the fastener is securing down to, improving total cost of ownership and efficiency of the system.
How to specify a fastener or fixing
The specification of the fastener, despite being such a small component, is critical if the system or product is to perform its required function throughout the full term of its service and design life.
"There are five principles of fasteners: durability, weathertightness, airtightness, aesthetics and structural performance," says Neil Kirwan, specification manager at SFS. "Each particular application will need the fastener to comply with at least two or three of these functions and often will need all five.
"Failure of the fastener to satisfy these functions may lead to the inevitable, and sometimes catastrophic, failure of the system or very costly remedial works. The key is to specify on an individual basis, selecting the appropriate fastener for the specific use."
The different types and classes of fasteners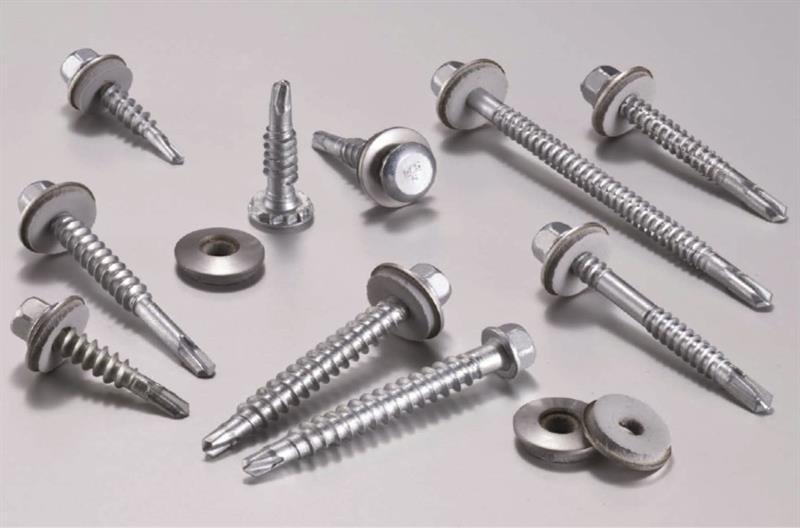 There are a multitude of fasteners available on the market, each one designed for a particular use. These include self-drilling fasteners, self-coring fasteners, self-threading fasteners and clamping fasteners.
"To avoid failure," Kirwan adds. "Both the type of fastener and its material must be considered early on in the design phase.
"Coated carbon or austenitic stainless-steel are the two main materials used in manufacturing fasteners and fixings. Coated carbon steel rapidly corrodes upon exposure to humidity and polluted environments and whilst surface coatings with excellent corrosion resistance can be applied to prolong a fastener's life, this will only slow down the corrosion process."
What should be considered during the specification stage?
In order to ensure the fastener and fastening system specified meet the durability, weathertightness, airtightness, aesthetic and structural performance requirements of the final product, specifiers need to consider five key areas: whole lifecycle costs, external and internal environment, colour-matching needs, legislation and regulation, and warranties.
The importance of whole lifecycle costs
According to Kirwan, specifiers should look at the whole lifecycle costs of the fastener, not just the initial costs: "Choose an A4 316 stainless-steel fastener and you are guaranteed to meet the minimum requirements, but if you buy cheap, they won't last as long and will need to be replaced earlier than expected. This brings about servicing, maintenance and additional capital costs that can be avoided by specifying the appropriate fasteners first time around."
One size does not always fit all
Kirwan continues: "Buildings are naturally exposed to the elements, which differ dependent on where the building is located. The external environment of a building can impact the effectiveness of fasteners used. For example, when specifying fastening systems for use on buildings within 10km of the coast or an estuary, there is a high salt content in the air that can corrode fasteners. Fasteners in these cases should be made from A4 316 grade stainless-steel."
However, it isn't just the external environment of a building that impacts on what fasteners should be specified – the building's use can have implications. Swimming pools, for example, cause a high level of chlorine in the air, leading to stress cracking within the fastening material due to the corrosion process as humidity and chlorine react with the metal. These buildings would be better suited using R5 or 1.4547 stainless-steel fasteners which are less likely to be affected by chlorine in the air.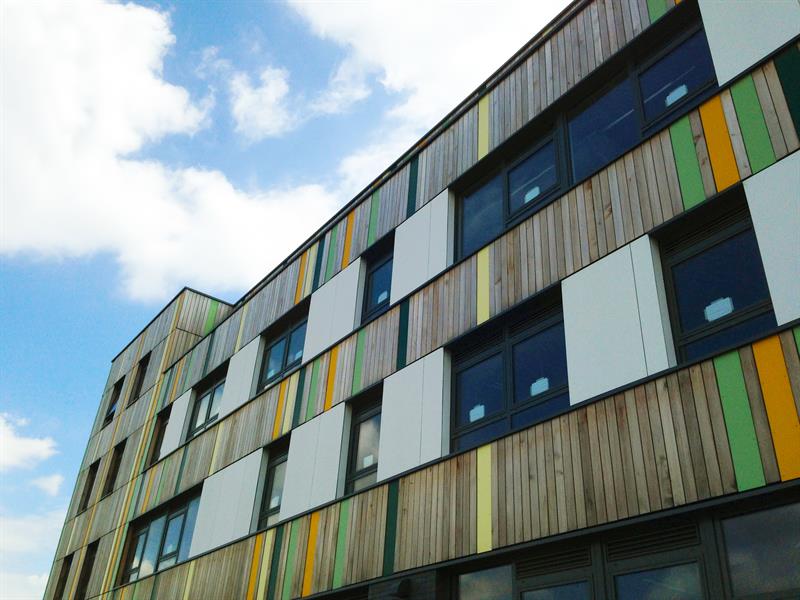 Colour matching
During the 1970s, the market share for colour-coated cladding materials dramatically increased, principally within the industrial and retail building sectors. Today colour-coated cladding represents over 90% of their total market, now widely used as part of the cladding envelope on many other building types such as educational, healthcare, residential, leisure and transport-related buildings.
One key consideration for specification is using powder coating instead of the traditionally used moulded headed fasteners for colour matching. Moulded headed fasteners are prone to UV degradation, whereas powder coating offers toughness and durability, as well as providing an accurate match to the colour of the surrounding weather sheet. Powder coating is only very slightly affected by UV light, so fading or weathering is uncommon. The fastener head remains small and compact and there is no bulky plastic to cause visual intrusion.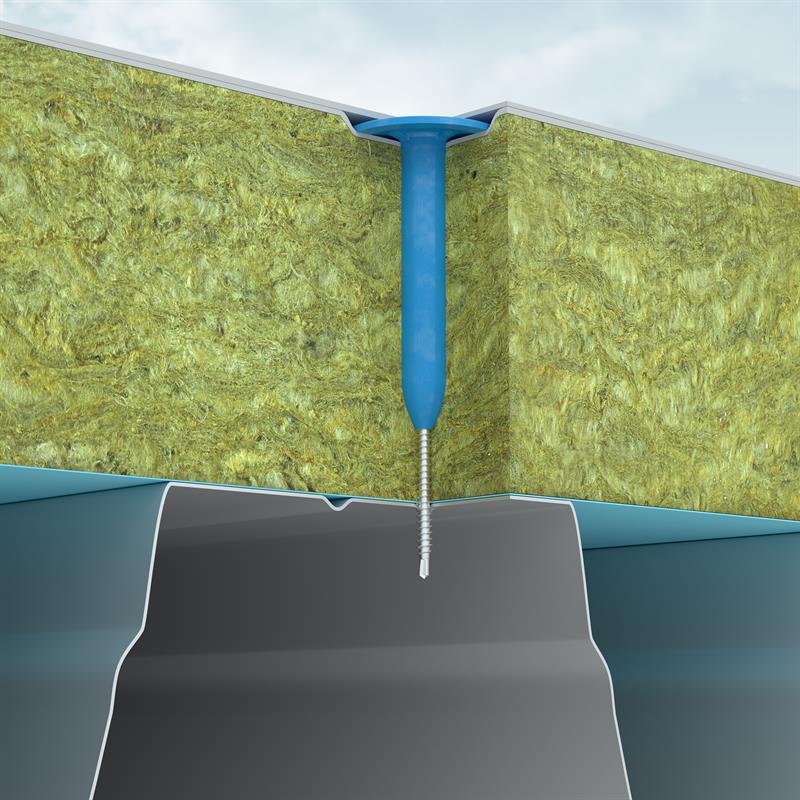 Legislation and regulation
"Specifiers also need to consider changing legislations and their impact on fastening systems," Kirwan says. "For example, Part L2 of the Building Regulations for England and Wales, introduced in 2002 to help address energy efficiency requirements in non-domestic buildings, cast a light on the importance of airtightness.
"A prime focus for the new regulations is providing building managers, landlords and tenants with detailed and accurate information about energy usage in their buildings to enable them to identify areas where energy is being wasted and where there are opportunities for reducing energy consumption.
"Effective seals are critical in ensuring the airtightness of a building. High grade butyl strip weather and air sealants perform 20% better than standard butyl sealant. This type of sealant is manufactured from cross linked butyl and is therefore suitable for all corrosivity categories C1-C5."
Warranties and certification
In wider, product design terms, it is critical specifiers consider the implication of the fasteners used on the warranty of fastening systems. It is expected that the fasteners are warranted with the fastening system that is being used, but often, they are warranted separately. This can mean that the whole system is not warranted, causing complications down the line.
Whilst fasteners are used in abundance, these everyday heroes are critical to overall quality. Specifiers should consider fastening solutions once they have an aesthetic vision in mind to ensure the correct fixing solution is used to achieve that vision, as well as deliver whole life costs and value.