3D Systems announced the SLA 750 stereolithography additive manufacturing (AM) solution. Designed to address large format or high-volume production applications, the solution comprises the SLA 750 and SLA 750 Dual – the first synchronous, dual-laser stereolithography printer – as well as the company's new Accura® AMX Durable Natural material and the PostCure™ 1050 post-processing system. The solution is optimized for cost-effective SLA batch part production at up to twice the speed and triple the throughput of other available stereolithography solutions. Additionally, the entire solution can be seamlessly integrated into the factory floor through the power of the Oqton Manufacturing OS. The result is a first-of-its-kind solution to deliver large, production resin parts and batch part production for industries such as transportation & motorsports, consumer technology & durable goods, manufacturing services, aerospace, and healthcare.
"I see the launch of this new platform – which includes a synchronous dual-laser option, Accura materials, and the specialised curing oven - as an example of how we are executing on a global AM strategy that focuses on our strengths," said Dr. David Leigh, executive vice president & chief technology officer for additive manufacturing, 3D Systems. "I believe we are entering an era where there will be a path of rapid evolution to our innovations. In this light, our multi-purpose SLA platform will become a system that can help scale production applications through built-in functional and throughput enhancements."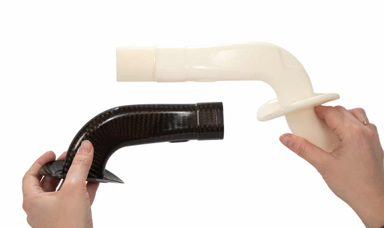 With the introduction of 3D Systems' SLA 750 and SLA 750 Dual, manufacturers now have access to the fastest stereolithography solutions available. The platform is designed to deliver the industry-leading combination of print size, speed, accuracy, and resolution for final parts that possess unmatched finish and mechanical performance. The SLA 750 Dual, which is a synchronous, dual-laser system, delivers up to 2X faster print speeds and up to 3X faster throughput than previous generation SLA printers. The SLA 750 is a single-laser configuration that delivers up to 30% faster print speeds and is field-upgradable to the SLA 750 Dual. Both printers feature a 15% larger build envelope and smaller hardware footprint than previous models, allowing manufacturers to optimize and scale production. The system features a self-calibrating dual-rail recoater to improve print process reliability and final part mechanical properties.
The SLA 750 and SLA 750 Dual utilise Hyper-Scan vector technology – a proprietary scanning algorithm developed to address the unique requirements of production additive manufacturing applications. Hyper-Scan optimizes key speed and productivity elements such as laser focus and power, as well as vector motor kinematics to deliver significantly improved printer speed and throughput. The printers include downstream automation readiness and are robot compatible for 24/7 lights-out operation (e.g., fully automatic printer turnover, job-offloading, washing, on-boarding).
Both printers include 3D Sprint®, all-in-one software to prepare, optimize, and print 3D CAD data. 3D Sprint delivers all the tools needed to quickly and efficiently go from design to high quality, true-to-CAD printed parts without relying on multiple software packages.
The SLA 750 is already receiving positive feedback from 3D Systems' customers.
"We produce hundreds of SLA parts every week, so time-to-finished-part for us is everything," said Matt Harman, technical director, BTW Alpine F1 Team. "The SLA 750 increases our productivity and efficiency, allowing us to deliver superior quality production parts faster than ever. The entire system has been engineered for ease of operation, including automation. This is a huge step forward for our additive manufacturing capabilities and we are eager to extend our fleet with two more SLA 750s in 2022."
"We depend upon our fleet of 3D Systems SLA printers to deliver accurate, superior quality parts with maximum availability and uptime," said Roger Neilson, Jr., co-CEO, VP, sales & marketing, In'Tech Industries, Inc. "The SLA 750 will allow us to be even more productive with its new user-friendly design and automation features. Our customers love the finish of the parts we produce using the new production-grade Accura AMX materials. The result is the closest we've seen to injection moulded parts while allowing engineers the freedom to design for true functional applications."
General availability of the SLA 750 is planned for the second quarter of 2022, and the SLA 750 Dual is planned to be available in the fourth quarter of 2022.