Explaining the catchphrase, he says: "Any industry we can go into and we'll be able to talk about their problem and you can normally boil it down to 'So you want that bit to go up and down?'"
Of course, arriving at the desired result is not as easy as this might make it sound, but Livingstone's background has more than prepared him for this. He started an apprenticeship with Time & Precision at 16 and, when the company went out of business in 2005, bought it from the administrators and absorbed it within LG Motion.
In this, he believes he was fortunate that he pursued what was then a relatively new discipline in electro-mechanical engineering. "The fact that I went the electro-mechanical, cross-disciplinary route before it was fashionable was certainly a big help," he says. "Really, electro-mechanical engineering didn't really hit the UK until the early 80s. I was lucky enough to get started in 1986, so I got in at the earliest stages. However, it's more that it's an area that interests me and opens up a range of applications and some of those applications are fascinating."
But LG Motion is not the only string Livingstone has to his bow. He has two other companies to his name: MiniTec and Precision Acoustics. MiniTec, which offers modular aluminium profiles, came under his wing at the suggestion of the company's German boss. Says Livingstone: "Although Time & Precision had been a distributor for MiniTec since 1991 and I knew the product, the only words I'd ever exchanged with the owner before that were 'Do you have milk and sugar?' So, it was a bit of a surprise when I got the phone call."
This meant launching two businesses at the same time. However, that did mean he was amortising the costs and locations and reducing some of the risks. "The two businesses have gone on pursuing their own separate paths," he says. "They've got their own sets of staff, their own markets; they do complement each other, and some customers do come to us for both."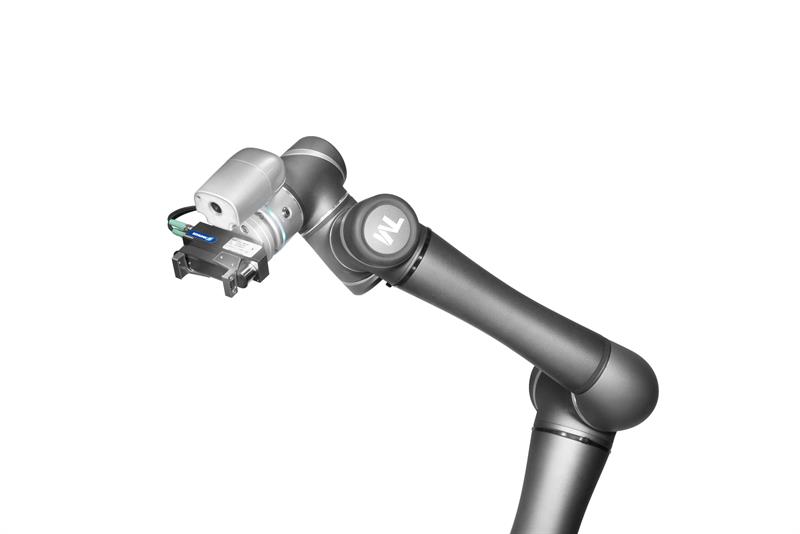 The acquisition of Precision Acoustics was more recent. Livingstone takes up the story: "They had been our biggest customer and we'd become their biggest supplier, so the complementary factors were already in place. They were making all their ultrasound scanning systems using LG Motion and MiniTec… The owner wanted to retire and over dinner she suggested that I buy the company. Exciting but weird, because the company at the time was twice the size of LG Motion, so it wasn't a big company acquiring a small one, it was the other way around. That's all worked very well – Precision Acoustics is now three times the size of LG and we're now just shy of 50 people."
With this portfolio, it's clear that keeping up to speed with the latest technological trends and developments is imperative. Beyond the technologies themselves, however, Livingstone believes the key lies in timing the moment when they become mainstream. One such technology is robotics, which he now believes has made this leap. He says: "Now we've got into the robots/cobots side of things. Again, the timing seems about right, as the price point is now coming down to a level that's achievable for more companies and it's not so scary. The robots now as opposed to about 20 years ago are much better: better engineered; easier to control; more accurate. Everything you need them to be, but now the marketplace is ready for it. It's not just the big car plants that can afford them anymore. Now you can put them into much smaller businesses. We've been looking at businesses from soft fruit picking to cake decoration to stacking and sorting of different shapes integrated with visual inspection."
While he embraces the adoption of new automation technologies, Livingstone is sceptical about 'Industry 4.0', saying: "If I'm being cynical, I'd have to say it's a great marketing plan for German automation companies. Integration of technologies to facilitate industry is something I've been doing since I left school – as has everyone else in motion control.
It's great if it's making people more aware, but to my mind what's called Industry 4.0 is the natural evolution of where engineering's going anyway. As more technologies become available, you see what's possible and you bring it together – it's what we do."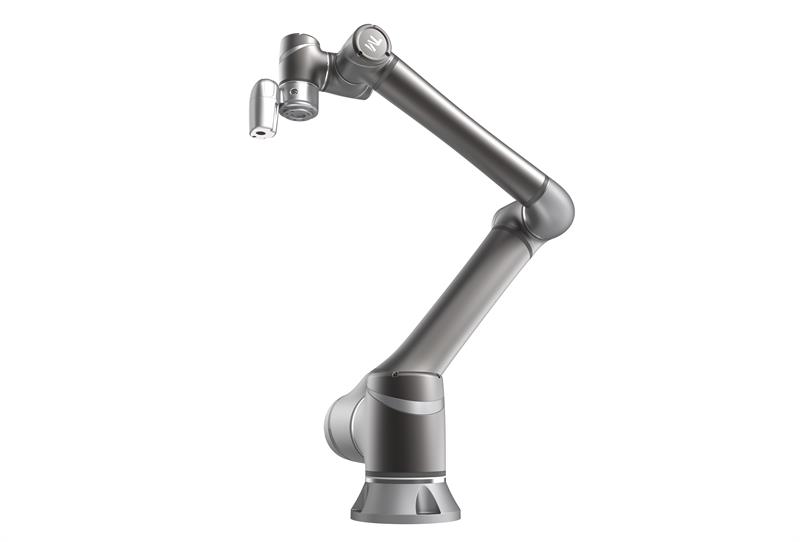 Of course, this approach necessitates having (and retaining) skilled staff. Livingstone operates an apprenticeship scheme (indeed, his longest-serving former apprentice has been with him for 11 years) but sees a more fundamental demographic issue affecting the industry.
"There is a generation gap in engineering," he says. "There's a group who are 50-plus and a group who are 30 and under. There's not a lot in the middle. So, for succession planning and business growth that can be a bit challenging. However, what it does mean is that the youngsters in our organisation do get a lot of opportunities. So, they've been to the States, China, Vietnam – all over, basically."
This means trusting individuals with responsibility. "They need to get good enough to do it on their own, so they're going with other people, but ultimately you've got to invest in them. If you've employed them for a couple of years and you don't think you can trust them to go out on site, you've probably got the wrong person," says Livingstone.
Beyond skills, he identifies a more general problem with UK industry, saying: "British industry can suffer from a 'make do' culture. They look at the investment of £100,000 on a new line and all they're seeing is the cost and not the benefits. Arguably, that's because engineering teams aren't good enough to sell the idea to the financial teams. And that's often because people in senior engineering roles aren't actually engineers and can't sell it because they don't really get it themselves."
Looking ahead, Livingstone is keen to enhance his management team to reflect the businesses' growth. However, he remains clear about what he wants from anyone he takes on in any role, saying: "I want people who like what they're doing."