BEEAs 2017 Grand Prix Winner
Plessey Semiconductors
Few would disagree that innovative technology can make a significant difference. While that difference can affect individuals, it can also have a global effect – and innovation in lighting technology falls into the latter category.
While most LED light manufacturers use gallium nitride (GaN) technology for the LED, it is generally mounted on a sapphire substrate because it is cheaper than using GaN on silicon carbide. But GaN on sapphire has performance issues; when scaled up to meet the needs of floodlighting and similar applications, light absorption increases and efficiency drops.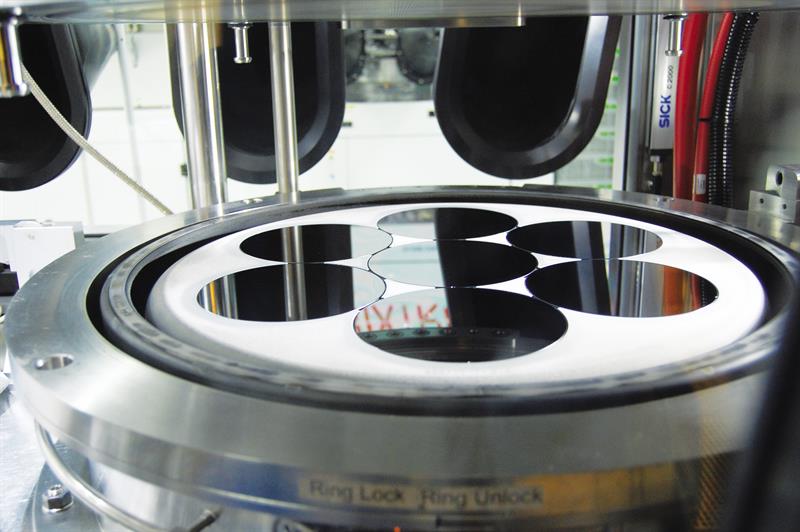 Sapphire also has low thermal conductivity, with heatsinks increasing product size and cost.
Looking to address these issues, Plessey Semiconductor has developed GaN on Si technology. According to the company, GaN on Si LEDs not only emit more lumens per unit area, but also dissipate heat more quickly. The result is smaller, more reliable LEDs.
There's a good reason to select silicon as a substrate; one is the economies of scale available following decades of process technology development. And GaN on Si devices are said to be easier to make, with fewer masks and more tolerance to mask misalignment. This results in better yield.
While the arguments appear sound, manufacturing GaN on Si wafers is not without its challenges. However, Plessey can now make 6-inch GaN on Si wafers, bringing a range of performance and commercial advantages.
It has deployed this technology in its LUCIAN PLW7070 LED, in which a single die GaN on Si LED produces 30% more light than comparable devices at half the cost.
What the judges said
"It looks like Plessey has created the right product for the right market at the right time. In particular, the judges are heartened to see innovation from a UK semiconductor company."
Consultancy of the Year Sponsored by Rutland Plastics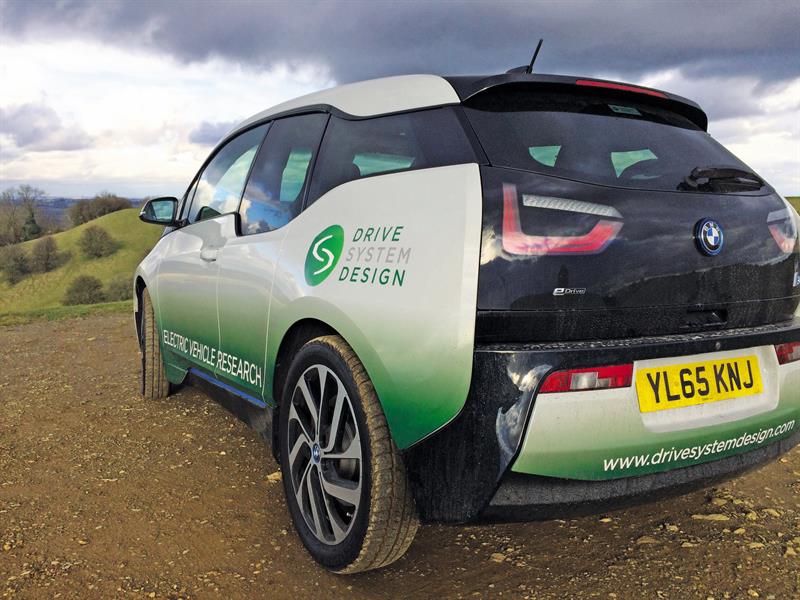 Drive System Design (DSD)
Car makers continue to look for transmission systems for traditional vehicles which save weight and feature less noise, vibration and harshness. But that concern has expanded recently to include electric and hybrid vehicles.
These requirements have seen the appearance of a number of specialised consultancies, including Drive System Design (DSD). Celebrating its tenth anniversary, DSD focuses on the engineering of transmission and electrified powertrains.
With specialised expertise in the design and integration of electric drive units for main traction, as well as bespoke actuator applications, DSD's current focuses include efficient transmission design optimisation, eMachine design and control, and electric vehicle/hybrid architecture specification.
Recently, a DSD project team took a design from a simulation model to prototype installation within six months. It has also created a communications interface between EV control systems in a bus electrification project.
Highly Commended: Penso Group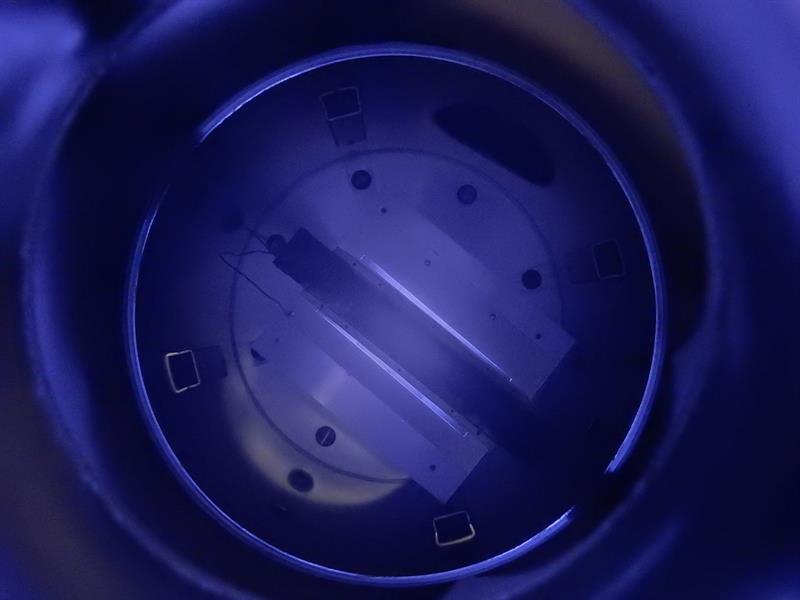 Small Company of the Year Sponsored by LG Motion
Diamond Hard Surfaces
Surface treatments are valuable ways to extend the lifetime of critical components in equipment where reliability and minimum downtime are key factors. But these treatments often require sophisticated and lengthy sub layer preparation, followed by post processing operations such as polishing.
But Small Company of the Year Diamond Hard Surfaces (DHS) has developed an amorphous diamond material, called Adm, which gives extended life in high temperature, chemically aggressive and abrasive environments. Using a patented process, DHS can coat substrates ranging from steel to thermoplastics. The coating can be applied at relatively low temperatures, which means there is minimal effect on the substrate material and making the process more widely applicable.
DHS says it does not have a 'one size fits all' approach; its technology allows tailored solutions to be created. In 2016, DHS more than doubled its turnover and says it is on target to increase this by a further 50%, with around 60% of its business coming from export sales.
Highly Commended: Emblation
Start Up of the Year Sponsored by Cambridge Consultants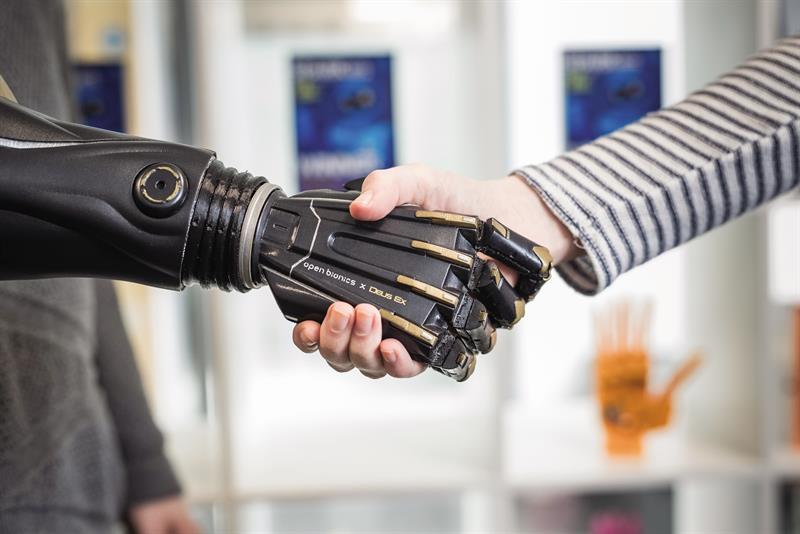 Open Bionics
Open Bionics points out there are more than 2 million upper limb amputees around the world and more than 11m amputees. But it adds that the market for robotic devices to assist victims of strokes is even larger.
Looking to serve this market, it is developing what it claims are affordable robotic systems that enhance the human body. Early customers will include hand amputees, as well as parents of children with limb-differences. Devices will be sold directly to customers, as well as being available through private and public health care clinics. And with young people in mind, Open Bionics has signed what it says is a 'one of a kind' licensing deal with The Walt Disney Company, allowing it to sell bionic limbs featuring their favourite characters. A similar agreement with Deus Ex allows limbs to feature video game characters.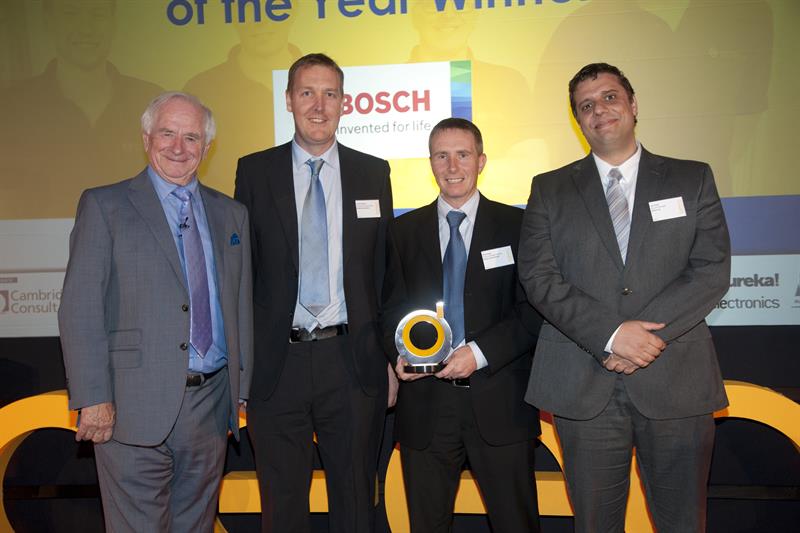 Design Team of the Year Sponsored by Altium UK
Kliklok
Looking to exploit an opportunity for a mid-range, flexible and compact, integrated cartoning system, Kliklok set a project in motion with a hard deadline – launching a new system at Interpack Germany in May 2017.
The project team comprised eight people – four from Kliklok and four from Bosch. There were obvious challenges; two groups, two countries, two languages and eight opinions. These were overcome with daily video calls, weekly project workshops and site visits. Team work was paramount and communication, trust, respect and sheer determination allowed the objectives to be met and the system to be launched on time.
Highly Commended: PRaVDA/University of Lincoln
Electronic Product of the Year Sponsored by New Electronics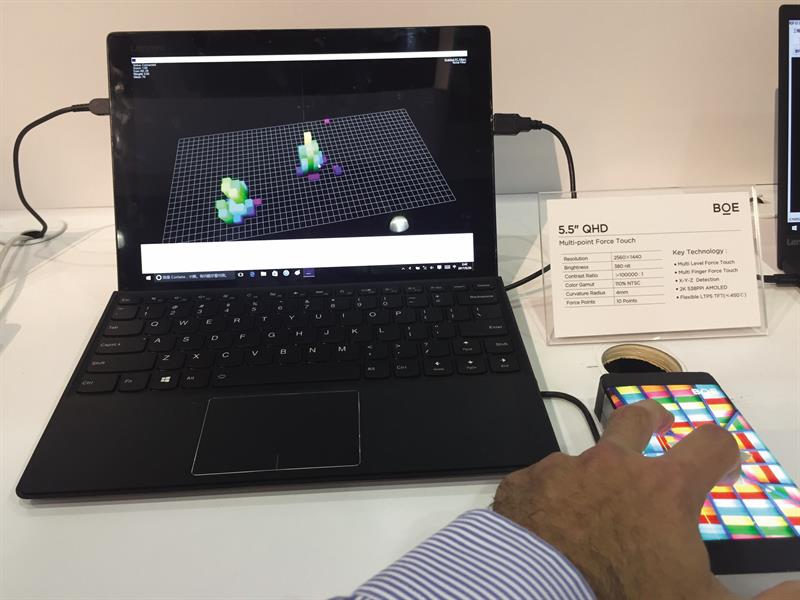 Peratech's 3D Multi-Touch Matrix Sensor
Since the launch of the Apple iPhone, users of all kinds of technology have become used to touch interfaces, with capacitive touch dominating.
Yet capacitive touch technology has issues; for example, it only operates in the X and Y dimensions, as well as being vulnerable to 'false touches'.
Peratech's 3D Multi-Touch Matrix Sensor is a passive array of force touch sensors based on its QTC technology. The array not only determines position in the X and Y axes, but also adds pressure, opening a new world of control options.
Humax has recently integrated a QTC multi-touch matrix sensor into its AwareTV platform, while several mobile phone
OEMs and display manufacturers are evaluating the technology for integration into mobile handsets.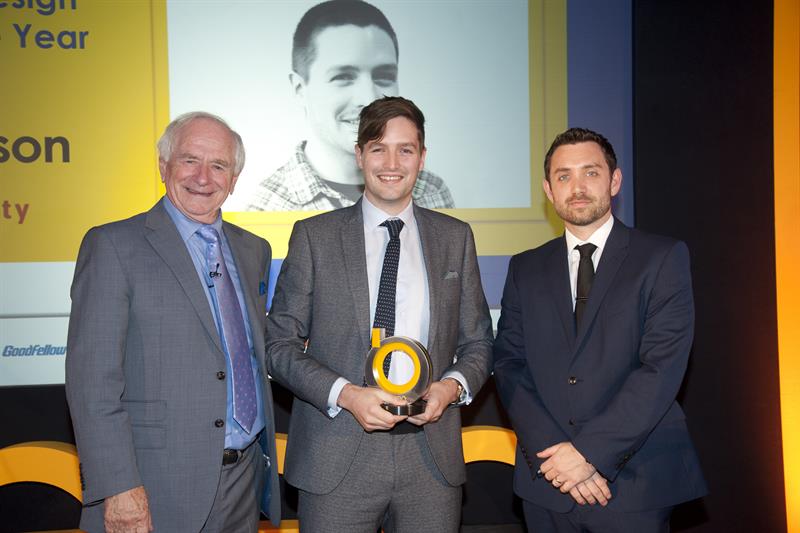 Young Engineer of the Year Sponsored by RS Components
Rob Hanson, Designability
Since graduating from the University of Glasgow with an MEng in Product Design Engineering in 2013, Rob Hanson hasn't looked back. Working for Designability – a national charity developing life-changing assistive technologies – Rob's recent work has included the design of a wheelchair baby carrier, dynamic seating for young children with dystonic cerebral palsy, and the development of Wizzybug, a powered wheelchair for children younger than five years old.
Rob has also played an important part in Designability's 'Design Together, Live Better' project, in which it works with the public to understand the challenges of living with disability and to design products which overcome these problems.
Design Engineer of the Year Sponsored by maxon motor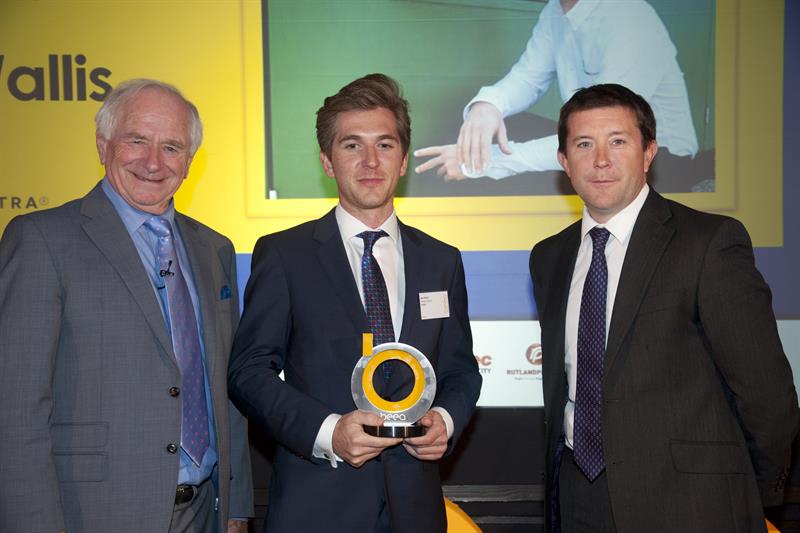 Jake Wallis, Lontra
Jake Wallis joined Lontra in 2012 as a design engineer. Lontra's flagship product is Blade Compressor. While the first version of Blade Compressor was available when Jake joined Lontra, the company admits there was 'considerable scope' for its improvement – and Jake contributed to this improvement in a number of ways, including the fundamental geometry of the compressor rotor where it interacts with mating parts. This work is one of 10 Lontra patent filings to which he is a major contributor.
Now Lontra's principal engineer, Jake has responsibility for providing leadership and inspiration. He has changed the design process so engineers work more closely to create more sophisticated and commercially appropriate products, with designs created more quickly.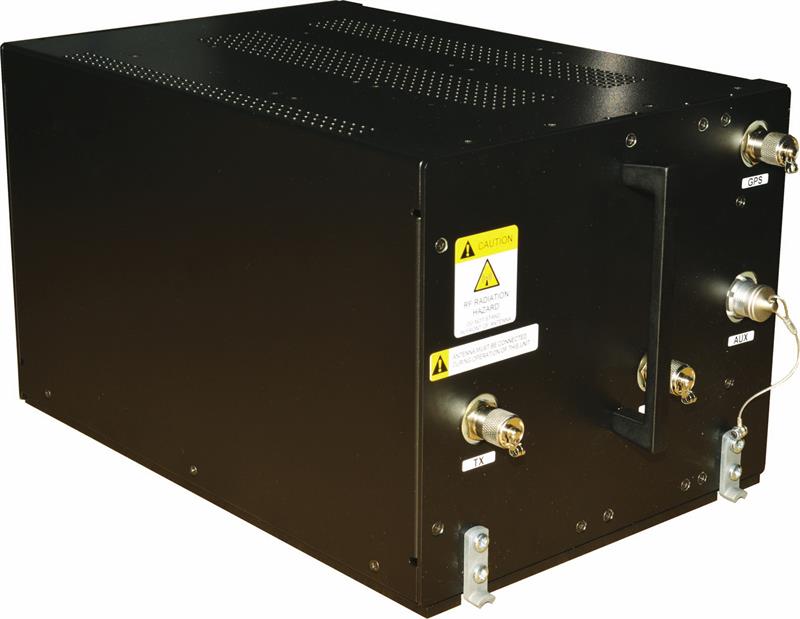 Aerospace Product of the Year Sponsored by Minitec
Artemis, Smith Myers
Looking for a missing person in a remote location can be like looking for a 'needle in a haystack', with search and rescue operations often reduced to 'looking out of the window'. But Artemis, from Smith Myers, uses the missing person's mobile phone as a location beacon.
The initial concept required a bulky direction finding antenna, but Smith Myers refined this approach by using the cellular protocol to perform distance estimates. This allowed two standard omni antennas to be used.
According to the company, Artemis will work with any phone and doesn't require an app. The system will determine the missing person's location and display it on a map, with directional information. It also supports voice and text communication with the mobile phone – even when there is no cellular network.
Engineering Ambassador of the Year Sponsored by John Guest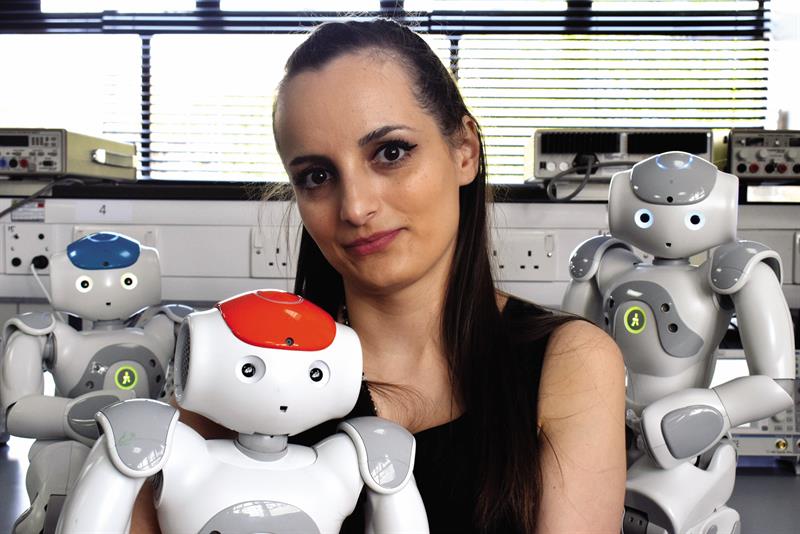 Iulia Motoc
Iulia Motoc is a STEM Ambassador, an Academic Ambassador for the University of Kent and has recently been appointed an Ambassador for the Queen Elizabeth Prize for Engineering.
Last year Iulia was invited to visit a primary school in Kent to demonstrate robotics. After spending a day at the school working with the pupils and giving them tasks to complete, Iulia realised she wanted to give more students the opportunity to see what engineering is.
The 30 plus activities she has been involved in this year include judging the First Lego League, presenting at the Big Bang Fair and helping to prepare schools for the Primary Engineer Leaders Award.
Highly Commended: TDK-Lambda UK
Materials Application of the Year Sponsored by Goodfellow (Cambridge)
Plessey Semiconductors
Most LED light sources are made from gallium nitride (GaN) fabricated on a sapphire substrate, but an alternative approach is to create LEDs using GaN on silicon technology. Winner Plessey Semiconductors says this allows more lumens per die area, while the thermal conductivity of the silicon substrate means heat can be dissipated more quickly.
But a GaN emitter mounted onto a silicon substrate is exposed to thermal strain. To resolve this problem, Plessey developed a technique which uses a buffer layer between the GaN and silicon layers.
Mechanical Product of the Year Sponsored by Eureka!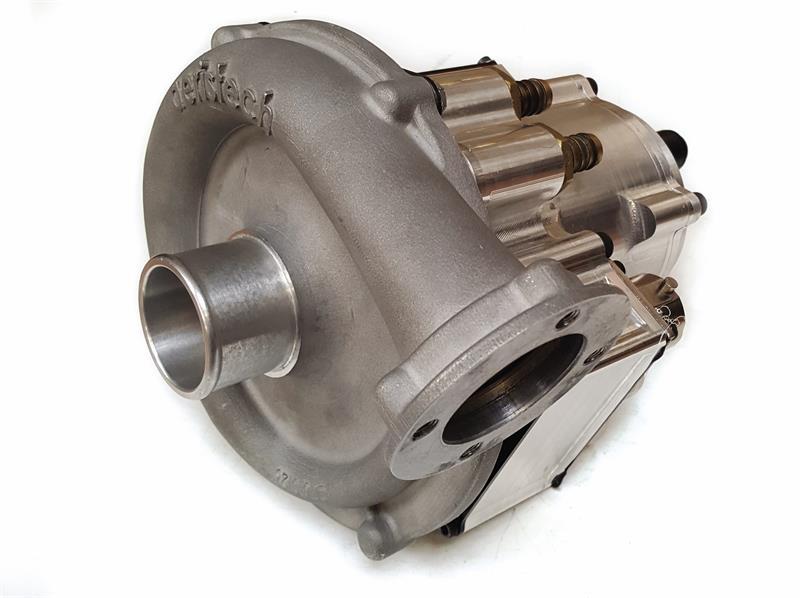 Aeristech, sCharger
This electric boost device acts like a turbocharger enabling small engines to increase efficiency and power output by forcing extra air into the combustion chamber. However, by being driven by electricity, the device overcomes issues of turbolag.
According to Aeristech, an engine fitted with an sCharger can deliver the performance of a regular engine with at least twice its capacity, whilst reducing fuel consumption and emissions by at least 25%.
Powered by the vehicle's battery, the 9kW motor driving sCharger spins at up to 120,000rpm, delivering air at 2.3bar. Using this technology, an 800cc engine is capable of delivering 96bhp. Aeristech says the 1L engine in a Toyota Aygo delivers only 51bhp. The motor can not only supply full airflow load within a second, overcoming the perception of 'turbo lag', but also has high electrical efficiency.