For wearables in prolonged contact with the body, the amount of pressure applied at specific points is a primary consideration. Too much and the device is uncomfortable, but too little and readings can become inaccurate. Gauging pressure, however, can be difficult as most people tend to be more sensitive to changes in pressure as opposed to constant loads. As designs get more advanced, so too must the sensor technology they employ.
Professional sports
It's not surprising wearable devices are becoming popular with athletes and sports scientists to try and gain a performance advantage. Brandon Larson, a technologist with the Red Bull High Performance group has experience working within this field and has led a project to collect data and provide insight to several elite surfers.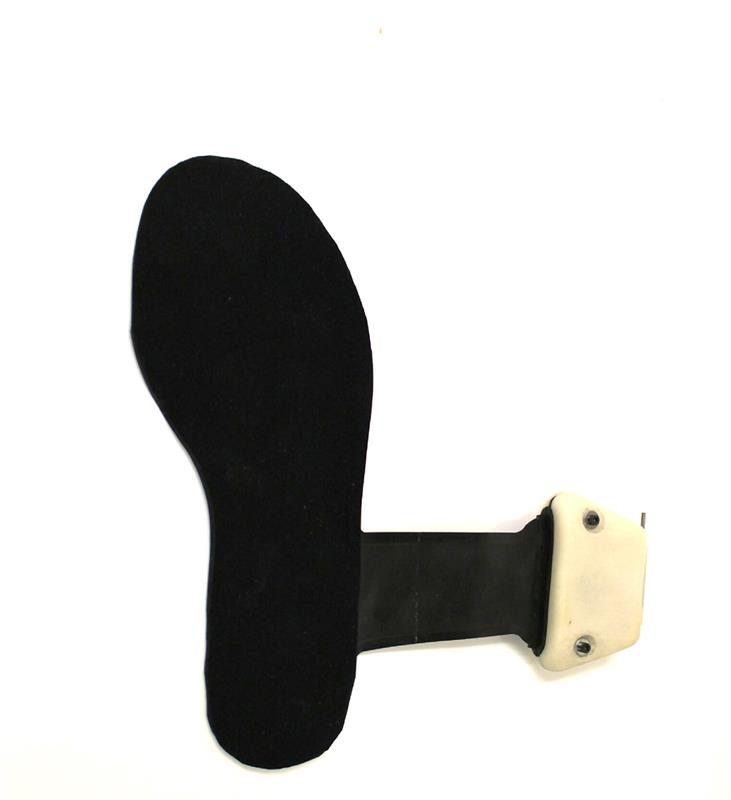 The initial research was focused on determining how the pressure of a surfer's feet is transferred to the surfboard to control it. To accomplish this, high resolution pressure mapping was used in conjunction with sensors within the insoles of 'booties'. Capturing the subtle changes in pressure across the entire sole of the foot proved a challenging task due to the constant pounding of waves in conjunction with the wide range of forces applied by the surfer's feet.
Adding to the demand was that the pressure mapping sensor system and the corresponding electronics would need to withstand water, corrosion, high humidity and a range of temperatures. When considering the options Larson opted for capacitive sensing technology that has had a number of reported advantages recently over resistive sensors. These include greater stability, repeatability and durability as well as the ability to measure extremely low levels of pressure with accuracy. In addition, the sensors are not influenced by humidity.
Larson eventually opted for the capacitive tactile sensing system by Pressure Profile Systems (PPS). Capacitive tactile sensors use two electrodes separated by a compressible dielectric structure.When pressure is applied, the gap decreases and capacitance rises. Unlike resistive technology, the two electrodes never touch. As a consequence, capacitive sensors are less susceptible to wear or failure even if subjected to multiple, repeat loads.
Using capacitive sensors, pressure can be measured using sophisticated arrays that measure thousands of points of force, which is then used to create a high resolution 'force map'. Then, in conjunction with this, miniature force sensors measure pressure at discreet points to both aid and correlate pressure data.
PPS sensors do not require a finger or stylus to interact with a single electrode. Instead, two electrodes separated by a proprietary compressible dielectric matrix, acts like a spring.
To build its tactile array sensors, PPS arranges the electrodes as orthogonal, overlapping strips. A distinct capacitor is formed at each point where the electrodes overlap. By selectively scanning a single row and column, the capacitance at that location, and thus the local pressure, is measured.
Surfs up
During the design, it was decided onboard wireless data acquisition was going to be too difficult due to the interference of the signal caused by the water. The system deployed, known as the TactArray sensors, features up to 8,192 integrated sensing elements and is able to measure pressures from 0.01psi to 700psi.
However, they are not waterproof, so the company provided sheaths to protect the tactile array. Here, engineers on both sides also collaborated to create a small, 3D printed waterproof housing for the data acquisition computer. To facilitate the placement of the housing, the team created a custom pocket just below the flexing point of the ankle so it wouldn't interfere with the surfer's technique.
The PPS sensor system was put to the test by Red Bull sponsored surfers at their Surf Science technology camp in Mexico. The system successfully captured and stored hours of surfing data that provided a unique view into how world class elite surfers use their feet to control the board.
Larson envisions the next step is to embed tactile array sensors into the deck of a surfboard to collect pressure distribution of the feet and also position. To date, surfer foot placement is only visually evaluated by video.
Other applications the Red Bull High Performance team has considered for the technology includes incorporating it into wingsuits to better understand airflow and air pressure distribution across the aerodynamic skin; mountain bike racer gloves or handgrips to determine grip and braking timing and firmness; and in the decks of skateboards to determine the pressure profile of skaters as they perform specific tricks and manoeuvres.
"Being able to see the pressure signature in some of these applications is a game-changing tool," said Larson.
Not for everyone
However, there are downsides to capacitive tactile sensors. Like resistive sensors, there can be long-term loading issues associated with them. As they are typically engineered using a silicone elastic-type material the material can creep. This can cause sensor output to change very slightly over a period of time. In applications that require stability of a load cell metal flexors can be used to improve long term stability.
They are also not the fastest owing to their complex array construction. The delay is unlikely to have an impact on most applications, especially wearables, though you might not want to use it to trigger an airbag for example. And while the cost of capacitive tactile sensors has dropped over the past few years, resistive sensors remain significantly cheaper.

Too much tech – too much distraction
With technology becoming increasingly part of everyone's life, complaints of tech and digital fatigue are on the rise. One of the biggest complaints from both individuals and companies is how distracting it has all become. There is multi-tasking, but then there is modern life. The hundreds of apps, notifications, emails, updates, social media, wearables, and advertisements: it's everywhere and begging for our attention. Distraction has not just become a problem, for many it is a way of life. So, for readers considering a solution, we've plucked two options.
The first is, of course, the techy answer. An Anti-Distraction band called RE-vibe has been created by FokusLabs. The wearable is designed for all ages including those with autism and ADHD. It uses a proprietary algorithm to remind users to stay on task, or to get back to it, by using different levels of vibrations on the wrist. The algorithm is designed to make sure that the wearer doesn't get accustomed to the reminders and begin to ignore them.
Not convinced? Well perhaps the second wearable is more appropriate, an idea originally conceived in 1925 by inventor Hugo Gernsback. He proposed the Isolator helmet to help increase focus and concentration. The helmet would render the wearer deaf, pipe them full of oxygen, and also limit their vision to tiny horizontal slits that allows just one line of text to be read at a time.
So why not take a minute, get distracted and let us know what you think. Tweet us @eureka magazine with the hashtag #bringbacktheisolator OR #vibrofocusplease OR #imnotdistracted